Creamy Cauliflower Pasta
Adapted from Our Best Bites
Okay, so one of my (cough *many* cough) flaws as a mom is that I struggle getting enough veggies into my family's diet. Fruits….well, my kids would live on fruits if I let them! But veggies are just hit and miss. I know some people frown upon 'sneaking' things into meals, but I'm one of those 'hey, if it works, great' type moms with this. One of the ways I get some veggies into their favorite meals is mashing steamed cauliflower into their mashed potatoes. Another one is adding it into some sauces, including this delicious Creamy Cauliflower Pasta. It's seriously a winner with my family!
Creamy Cauliflower Pasta
Ingredients
1 tsp. Olive Oil
3 cups Cauliflower, chopped
3 medium Shallots, chopped
Salt and Pepper, to taste
4 tsp. Flour
4 cups Milk
1/4 tsp. Nutmeg, ground
2 cups Parmesan cheese, shredded
1/2 lb. Pasta Shells
1 cup Ham, sliced, smoked, chopped
4 cups Broccoli, cut
1/2 cup Bread crumbs
Directions
In a medium saucepan, heat the oil over medium heat. Add the cauliflower, garlic, shallots, and a bit of salt. Cook until soft, about 10 minutes. Stir frequently so garlic doesn't overcook.
Add flour to the saucepan and toss to coat well. Stir in the milk and bring to a boil. Reduce heat and simmer until cauliflower is very soft, about 15 minutes. Allow to cool for about 5 minutes, then pour into a blender, adding the nutmeg and half the Parmesan cheese. Blend until smooth.
Preheat oven to 400 Degrees.
Bring a large pot of water to a boil, then add the pasta and broccoli. Cook until just slightly tender, about 5 minutes. Drain, then return pasta and broccoli to the pot. Add the ham and cauliflower sauce, tossing to combine.
Put into a 3 1/2 quart sprayed baking dish. Sprinkle with the remaining Parmesan cheese and bake until center is bubbly, about 30 minutes.
Top with breadcrumbs and serve. Enjoy!!!
This content may contain affiliate links. We earn a commission at no extra cost to you if you make a purchase. We may earn money, free services or complementary products from the companies mentioned in this post. All opinions are ours alone…
The following two tabs change content below.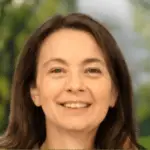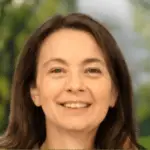 Latest posts by Kelly Dedeaux (see all)