Creamy Chocolate Treat
It's no secret that I'm a chocolate lover. If I could realistically make a new chocolate treat every day without gaining a ton of weight and losing a ton of money, I would in heart beat! Since that's not the case, I try to get a variety, and make them so delicious that it's worth waiting a few days between. I've wanted to try a soufflé type dessert for a while, but have heard so many stories of how easily ruined they are, that I've kept putting it off. I finally decided to give it a shot, and was SOOO glad I did! These were really easy, and the creamy, smooth texture of the rich chocolate was amazing; one of my new favorites!
Creamy Chocolate Treat
Ingredients:
1 ½ sticks Butter, cut up
1 cup Semi-sweet chocolate chips
1 cup Sugar
6 large Eggs, separated
2 tbsp. All purpose flour
Melt the butter, chocolate and sugar in a medium saucepan, over low heat. Allow to cool.
Preheat oven to 350 F. Grease ten 6-ounce ramekins, then dust with flour (use a sifter). Place the ramekins in a cake pan.
In a small bowl, beat the egg yolks on high speed about 3 minutes, or until thick.
In another small bowl, beat the egg whites on high speed about 5 minutes, or until stiff.
Whisk the yolks into the chocolate mixture; then fold in the egg whites and flour.
Spoon the batter into the ramekins. Once on the oven rack, pour boiling water into the cake pan until it comes about half-way up the ramekins.
Bake about 40 minutes, or until a knife inserted by the edges of the ramekin comes out clean.
Notes: Make sure there's enough room between the water and the top of the pan that you won't spill it on your hands as you remove it from the oven, as it will be extremely hot. These are delicious warm or cold, although I prefer them warm. Add whipped topping, or even tapioca pudding for an even more satisfying flavor!
This content may contain affiliate links. We earn a commission at no extra cost to you if you make a purchase. We may earn money, free services or complementary products from the companies mentioned in this post. All opinions are ours alone…
The following two tabs change content below.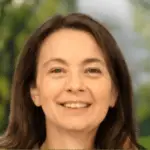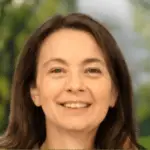 Latest posts by Kelly Dedeaux (see all)