How to Date on a Cruise While Still Relaxing
I received this Carnival cruise & dinner at the Diamonds Steakhouse complimentary to help facilitate this post. All opinions are mine alone. #CruisingCarnival
If you've ever been on a cruise ship, you know how huge they are – I mean, they hold thousands of people! You'd think it'd be a challenge to leave your stateroom and still get quality time making memories with your special someone, but really it's the ideal vacation that holds plenty of opportunities for just that. Don't believe me? Here's several ideas for how to date on a cruise. Yes, relaxing still encouraged!
Date on a cruise
As we shared during our travels last month – and during our post about shorter cruises earlier this week – hubby and I had the privilege to take a 3 night cruise to the Bahamas aboard Carnival Liberty. This ship can hold almost 3,000 passengers and over 1,000 crew members. While there were typically always people no matter where we went outside of our stateroom, we didn't feel like it was crowded at all. I told hubby that since this was a trip in celebration of our 10-year anniversary, we needed to spend some really good time together. I was definitely not disappointed, as there's PLENTY to do for dating on a cruise ship! Here's a few of my personal favorite ideas…
Enjoy a Playlist Production
On all of my cruises (well, the three I've gone on so far) I've been surprised at the quality of entertainers during these shows. We were just passing by the theater one evening and heard the music, so decided to sit down – and were so glad that we did! The show 'FLICK' during our cruise was a great evening spent together listening to the wonderful songs and beautiful choreography. Holding hands is a definite must – try to find the seats that aren't individual, but like a bench for better snuggling. We were still talking about the show well after it was done, so it was certainly a memory for the books.
Get a Special Photograph
I will say that the professional photos taken on cruise ships don't come cheap, but they often turn out incredible! On our first cruise together I got on with a parrot on my arm – a moment I definitely want a photo of. Most evenings – especially during 'elegant night', photographers are stationed in several areas around the ship, ready to take your images and print them off so you can go check them out in the photo gallery. Since we don't get all dressed up very often, I loved that we got a really adorable photo of us in our date best! Getting at least a photo or two will give you amazing photographs to remember your trip by – since it seems once we're parents, we don't get many of just us two!
Laugh Together During the Love & Marriage Show
I was thrilled when I saw on the itinerary that they still had this show going – it was a huge hit with us during our first cruise, so I was hopeful it would still be as entertaining. It definitely didn't disappoint, and the entertainment master Donkey (no, not his real name, but what he went by on the ship) did a wonderful job keeping us laughing so hard that I was seriously crying. My face even hurt from so much smiling! It was not only great to laugh together, but afterwards we discussed the questions that the couples on stage were asked, such as when they met….and then it gets more R rated from there 😉 We decided that someday we'll try to be one of the three couples selected – but boy would I be nervous!
Take an Adventurous Excursion Together
Since it was a shorter cruise, we only stopped one day at a port – Nassau, Bahamas. I'd been here before, and couldn't wait to show hubby everything I'd enjoyed. We went to the Atlantis Resort for the day, and it was wonderful! From swimming together in pools, to sharing a 2-person raft down water slides and the not-so-lazy river, it was a fun day spent together. Not exactly relaxing, but certainly making memories. See – you can date on a cruise even when you're not on the ship!
Do Thoughtful Little Surprises for Each Other
Sometimes dating can be as simple as a small act of love – such as waking up early, leaving a little note on the pillow in case your significant other wakes up, and grabbing them their favorite drink from the Coffee Bar. I did this for hubby one morning – he was still fast asleep when I got back, of course – and it was a thoughtful little thing that didn't take much extra on my part but started his day off great. Plus, you never know what surprises they may do for you!
Special Dining
Let's face it, a LOT of dates are going out to dinner, right? Well how fortunate for you to be on a ship that has MANY different options for dining! Whether it's a quick date to the 24-hour ice cream and frozen yogurt station, a delicious meal with as much food as you could want in the elegant dining room, or you want to go EXTRA special and pay a small fee for one of the specialty steakhouses, you've really got plenty of choices. We had a great time on our nightly 'dates' to dinner, from our own table-for-two in the main dining room, and even made one evening extra special by going to the Diamonds Steakhouse. If you're big foodies like us – or even minorly into quality food – conversation with your sweetheart over an excellent meal is still the perfect date!
Reminisce Your Youth with a Rock Concert
Yup, you heard that right – have a rockin' good time in the theater with one of the fabulously loud concerts! Our ship had an 'actual' rock concert, where their talented team sang, danced and played to old favorites like Bon Jovi, Aerosmith and more. They were even handing out bandannas and glow sticks, and doing face painting (I got a purple guitar) before the show! Remember when you were younger (if you are still really young, just roll with me here, okay?) when it was totally common to go on a date to a rock concert? Now you can date on a cruise with this guitar-strumming, drum beating, vocal screaming show!
Relax In a Comfy Hammock
Search out the adult-only Serenity deck, and you're likely to find a variety of options for sitting together. Either pull up two loungers side-by-side, curl up in one of the round, cushioned canopied seats, or find an empty hammock to snuggle in. It was so nice to just lay there, talking or just relaxing silently, as the hammock swayed back and forth gently with the ship. I seriously could've taken a nap there all comfy with my hubby!
What are your best ideas to date on a cruise?
Check out our other posts from our Carnival Cruise fun!
Why Shorter Cruises are Totally Worth It
5 Common Cruising Myths Debunked!

Atlantis Resort Bahamas: Our Aquaventure Day
This content may contain affiliate links. We earn a commission at no extra cost to you if you make a purchase. We may earn money, free services or complementary products from the companies mentioned in this post. All opinions are ours alone…
The following two tabs change content below.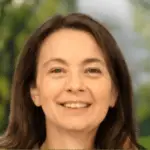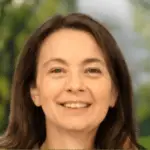 Latest posts by Kelly Dedeaux (see all)