Dear Daughters
This post was sponsored by Halestorm as part of an Influencer Activation for Influence Central and all opinions expressed in my post are my own. 
Yesterday was mother's day, and it was one of the best I've ever had! It was also my first mother's day with TWO daughters – and it got me thinking of all they've already gone to, despite only being 10 and 11, and all they WILL go through as they're growing up. From the mean girls, drama, criticism, and just general difficulties society put on girls nowadays, I'm almost fearful for them. So Dear Daughters, here's some thoughts for you…in the form of an amazing song!
That's right, I'm totally in love with the song Dear Daughter from Halestorm (a GRAMMY® Award-winning hard rock band). Lzzy Hale was inspired by her parents' encouragement when SHE was a young girl. Her brother Arejay and her decided to start a rock band, and their parents made sure to build them up in confidence that they could do anything they want. It hits so many important things I want my daughters to know – to ignore those girls who are trying to bring them down, because really they're just insecure themselves. Don't every change yourself for someone else – be true to who you really are.
I want my girls to know that there WILL be pain and tears in their lives, but there will also be so much love, hope and happiness. This music video is full of support and empowerment for our daughters, sisters, even mothers and friends. It's for all women, regardless of age, and a great way to show love and support to those we care about. Lzzy Hale made her own dreams come true because she didn't let the world stop her – and she's encouraging other girls to do the same. She's an inspiration to follow your dreams, regardless of how big or unreachable they may seem.
One of my FAVORITE messages in the Dear Daughter music video is the line 'through it all, year after year – stand or fall, I will be right here for you'. If there's anything I want to make absolutely sure that my daughters know, it's exactly that. No matter what they go through – from rude girls at school (yes, we've been dealing with that lately), to people telling them their dreams are to big, to even their own fears that they may not be good enough – I want them to know that I'm here for them no matter what. Win or lose, right or wrong, stand or fall. So dear daughters, hold your heads up high and don't listen to the outside voices, because you're like nobody else!
I-C will randomly select winners from all program entries and will facilitate fulfillment of the winning prizes (10).
What message do you want YOUR daughter to know?
This content may contain affiliate links. We earn a commission at no extra cost to you if you make a purchase. We may earn money, free services or complementary products from the companies mentioned in this post. All opinions are ours alone…
The following two tabs change content below.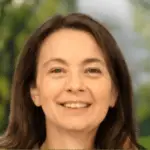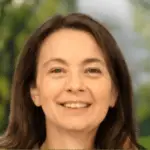 Latest posts by Kelly Dedeaux (see all)