Disney Dining Plan Tips
The Disney Dining Plan is a way to enjoy meals during your vacation without having to think about price. Instead of paying the dollar amount each time you eat, you use meal credits which you purchase in advance – or get with free dining. We got to try out the dining plan on our trip last year, and learned some very important tips that will help us do better next time – and today I'm sharing with you those Disney Dining Plan Tips.
We love checking Get Away Today for awesome vacation prices. Use Promo Code: Busymomshelper for extra savings!
Basics
The plan you get is based on the resort in which you stay, or you can pay to upgrade to a higher tier. So, if you stay in a deluxe resort your plan will be the deluxe plan. There is also a value plan (Quick Service), and of course, the regular plan. We stayed at an All-Star Resort so for the free promotion got the Quick Service, but paid the difference to upgrade to the regular Disney Dining Plan so we could enjoy some table service meals, our double stroller for Disney World even fit by the table!
The plans reflect the dining opportunities at your resort. Since value resorts have no table service, meal credits are only good for quick service. However – all guests, on all dining plans are allowed to use their credits almost anywhere on property.
Value Quick Service Plan: 2 quick service meals (QS) + 2 snacks per hotel night, plus resort mug
Regular Dining Plan: 1 table service (TS), 1 quick service + 2 snacks per hotel night, plus resort mug
Deluxe Plan: 3 meals of any type (QS or TS) + 2 snacks per hotel night, plus resort mug
What's Included in The Disney Dining Plan
Snacks are a big part of sweetening the Disney Dining Plan deal. You get two snack credits per day which are good for use at vending carts and kiosks as well as select quick service locations. They're valued at roughly $5, so to get the most value for your dollar pick snacks that are at least that cost. You can also use snack credits on candy store items, or bagged candy in your hotel convenience store.
Meals are obviously included in the plan, but be aware that not every meal is accounted for under the plan. The number of credits you buy with the plan amounts to two meals per night of your stay (or 3 with the deluxe). The quick service dining plan covers an entree and a beverage with each meal credit. Table service credits include entree, dessert and beverage, including alcohol – or a full buffet. There are some restaurants/meals that are 'fine dining' or 'signature dining' that actually require 2 meal credits, so keep an eye out for that.
Another perk of the Disney Dining Plan is the refillable resort mug. Normally you have to pay for this, but with the plan it's included. There's a time limit prohibiting you from getting too many refills at once, but there's technically no limit on how many times you can get a refill with your cup. Just keep in mind it only works for refills at resorts.
The great people at Get Away Today were wonderful helping us nab the Free Dining Promotion one it was announced! Use Promo Code: Busymomshelper to save even more on your vacation.
Disney Dining Plan Secret Tips
Stay away from 2 credit restaurants if you want to make your meal credits last throughout your trip. Some restaurants are worth the extra credit, but they are not the best use of the dining plan – especially with so many wonderful, 1-credit table service options.
Use your snack credits each day to spread them out and seek out best values. Don't leave money on the table or settle for cheap bags of candy just to recoup some of the value at the last moment. Or save a bunch for the Epcot Festivals and enjoy many high-value snacks at the food booths!
You can use your credits all at once, if you choose. They're not doled out nightly – you and your party get access to all credits at once on the day you check in until midnight the day you check out. This means more freedom, but you also have to be careful that nobody in your group is over using credits. Along with that, don't save them until the very end or you may end up with a bunch of extra and just waste them on packaged candy to take home.
Stretch your credits with buffets. The best way to make sure you don't use up your credits too fast is to load up at buffets, especially for breakfast. Then you may get by on snack credits until dinner time. My favorite is doing a late breakfast/early lunch buffet, then snacking until a later dinner.
You can trade one Quick Service credit for three Snack Credits, as long as it's in the same transaction. At some places/meals you can exchange your drink for another side or dessert – but not every place allows that.
Bonus Thought: If you have a bunch of picky eaters, I recommend Sunshine Seasons near Soarin' in Epcot. They have several different stations with a large variety of meals, snacks, drinks and desserts!
What are your best Disney Dining Plan tips?
This content may contain affiliate links. We earn a commission at no extra cost to you if you make a purchase. We may earn money, free services or complementary products from the companies mentioned in this post. All opinions are ours alone…
The following two tabs change content below.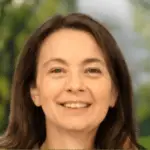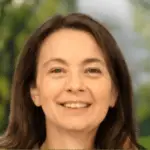 Latest posts by Kelly Dedeaux (see all)