Disney MagicBands: Why They're Amazing
I was a bit confused the first time I went to Disney World. I'd been to Disneyland in California many times before, but there were so many differences that I wasn't quite sure what to expect. For example, how the heck was I suppose to use these cool MagicBands that I received? Luckily I figured it out pretty quickly, and have since come to really love using them in place of tickets and such. There's so many ways they make your trip better, and we're sharing all our tips with you. So read on to learn all about the Disney MagicBands: Why They're Amazing!
First of all, make sure your keep your MagicBand SAFE, because this is your ticket and key for many things! There are clasp slider things you can get, like a BitBelt, that help secure your band on just in case. This can be especially helpful for little kids who not only have tiny wrists, but also move around and mess with their bands a lot. Here's why they're so important, and why I absolutely love them on my Disney trip! And don't forget to check out Get Away Today for the best prices on your magical vacation!
Magical Express Check-in
If you're staying at a Disney-owned hotel, you can use the Magical Express shuttle from the airport to/from your hotel – for FREE! When you get to the airport, you check in at the Magical Express area (there's plenty of signs all around the airport, don't worry) – if you have a MagicBand, you just scan it and your reservation for the hotel pops up nice and easy. Otherwise you have to pull out your documents showing your reservation, taking more time and hassle.
Hotel Room Key
I'm a big fan of online check-in, because the lines when you arrive at your resort are typically pretty long (especially if you took the shuttle, because a LOT of people are arriving with you!). Checking in online beforehand is a great way to just skip straight to the fun – and they'll email/text you when your room is ready, with the room number and location, so you can just go there at your convenience. What about a key? Your MagicBand is your hotel room key – yay! That means you don't even have to go to the front desk to pick up any keys.
Purchases
Whether you're buying that cute Stitch stuffed animal (that my hubby wants so badly), paying for your tasty meal at Tusker House, or paying for that delicious Dole Whip, you can just scan your MagicBand and it'll charge it to the card you have on file with your band. Don't worry, they do require a PIN for purchases, so if you do happen to lose it, it's not the total end of the world. Still keep a good hold on it though – just in case 😉
Fast Pass+ & Reservatons
Unlike Disneyland, they do the FastPass+ system without tickets – this means it's tied to your MagicBand! When it's time for one of your FastPasses, you go up to that line and scan your band at the little Mickey stands. It'll turn green if you're good to go, and that's it. No more keeping track of tiny paper tickets, thank goodness. And for your dining reservations, those can be pulled up by scanning your band, as well.
Park Tickets
To get in and out of the park, you can just scan your band at the Mickey stands, check your fingerprint (made the first time you go), then walk on in! It's so nice to not have to have your tickets out and handy as you're already trying to get through the lines, security and everything.
Check out Get Away Today for awesome prices on your Disney trip!
Ride & Photographer Photos
You know those amazing photographers all over the parks willing to take your photos? They just scan it onto your MagicBand, then the photos are loaded to your account to view and/or purchase. So convenient! Plus, during rides that have photos – they're automatically scanned to your band, so you don't have to rush at the end to nab your photo before it switches to the next one.
If you do breakfast or lunch at the Be Our Guest restaurant (highly recommend it – so fun!), you seat yourself after placing your order. With your Magicband, they can find you to bring you food right to your table. Don't worry though – if you don't have a band they give you a special 'rose' so they can still locate your party.
Test Track
For this amazing ride in Epcot, you design a 'test' vehicle for a simulation ride while in line (or at a station after the end of the ride), then scan your design from your MagicBand right before you get into your 'car'. This is really exciting for kids (heck, and us adults, too!) who want to see how their design does. Also, a cast member told me it stays on your MagicBand for about 30 days – so if you design the perfect one and don't want to replace it when you return in a few days or so, just be sure to not scan a new one onto your band and your cool design will still be there.
Our friends at Michael's VIPs can give you all sorts of fun tips with their unforgettable guide services!
Personalized Message Surprises
Since they can ping/locate your MagicBand, some ques or rides will have special messages with YOUR NAME on there! At the end of it's a small world, it said goodbye to 'Danielle & Vardee' when I went with my mom a couple years ago. Last year with hubby in line for Expedition Everest, one of those screen 'ads' that scroll through personalized to 'Clayton', and we saw a few kids get excited when their name popped up in others as well.
They're Fun & Customizable
Whether you want to add fun things to it yourself, like little button stick-ins or glitter, or want to order a printed design, you can have a lot of fun designing your own MagicBand. Since you don't HAVE to get a new one each visit, but instead can keep your favorite band, it makes it like a special keepsake as well. If you don't want to pay more for customizing or decorating it, no worries – if you're staying at a Disney-owned hotel they send each person one for free and have a handful or so of colors you can choose from. And yes, you can still put your name or something on it while you're doing the personalizing, too!
What color or design would you want your MagicBand?
This content may contain affiliate links. We earn a commission at no extra cost to you if you make a purchase. We may earn money, free services or complementary products from the companies mentioned in this post. All opinions are ours alone…
The following two tabs change content below.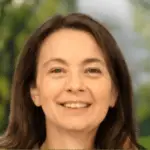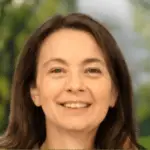 Latest posts by Kelly Dedeaux (see all)