Everything You Need to Know about Disney Vacation Club
If you've been to Disney World, or at least looked into a trip there, you've likely heard of the Disney Vacation Club (DVC). Maybe you wondered what it was, or if it was something that could be beneficial for your family. I was curious myself, because while I have rented DVC points before on my first Walt Disney World trip, I didn't know much else about this whole thing. Luckily, today I'm sharing Everything You Need to Know about Disney Vacation Club!
Overview of Disney Vacation Club
Disney Vacation Club is a timeshare service that allows members long-term investment in Disney property. When you buy into DVC you choose a home resort in which you will own a real estate interest. What you are buying is points that can be used at DVC resorts across the board at fluctuating values. The point value of a span of time in a DVC resort depends on the value of the resort and time of year. You also pay a small annual maintenance fee on the points you own.
Benefits of Disney Vacation Club
DVC only buys you the accommodations for your Disney Vacation. That's usually the largest chunk of the vacation cost, especially considering where you get to stay. However, there is more to consider in the cost of your vacation than just where you stay. The admission into the parks for one is a sizable amount, so for families it can really add up. While DVC members don't get discounts on park tickets, they do get discounts on annual passes. As a DVC member you also qualify for a Tables in Wonderland card, which grants discounts at most restaurants in Walt Disney World.
Besides the discounts that become available, you also have access to exclusive lounges and events such as members only workshops, seminars, and fishing tournaments. Members also have access to more events that are not available to the general public.
Cost of Disney Vacation Club
Depending on how often you travel to Disney World, DVC may (or may not) be a worthwhile decision. You'll gain access to premium accommodations and other perks, but it shouldn't be viewed as a money saver or an investment, unless you have a proven record of frequently indulging in Disney vacations and are ready for more of a commitment. That said, there is surprising flexibility with how you can use your points. You can bank them for the following year, borrow them from the following year, and even sell them to another party.
You can buy DVC directly through Disney, or you can buy somebody else's contract for less. The cost per point is $182. You can purchase a minimum of 100 points which comes to $18,200 plus closing costs and a monthly maintenance fee. Financing is available with a 10% down payment ($1,820) for a monthly payment of around $217. The number of nights that your points are good for vary by accommodations. You could redeem the same points for a week in a deluxe studio, or a couple of nights in a 2 bedroom villa.
Disney Vacation Club Resorts
There are 15 total DVC resorts, 11 of which are located at Walt Disney World. Animal Kingdom Lodge and Wilderness Lodge each have two. Jambo House at Animal Kingdom Lodge has a starting price of 9 points per night. Old Key West starts at 10 points. 11 points will get you a night at Saratoga Springs or Kidani Village at Animal Kingdom Lodge. These are Animal Kingdom and Disney Springs areas, so they are valued lower because of location. However Boardwalk Inn is also a 10, which is a steal.
From there it is a leap to a minimum 14 points per night at Bay Lake Tower, and 15 for Wilderness Lodge and Beach Club. One of the top resorts in Disney World, the Polynesian Village Resort, starts at 16 points per night. The Grand Floridian Resort and Spa, having the most luxurious accommodations according to many, has a starting price of 17 points per night.
The Grand Californian Resort and Spa at the Disneyland Resort on the west coast is also 17 points to start. Other DVC resorts outside of Disney World are Aulani in Hawaii, with rooms from 16 points per night, Hilton Head Island Resort from 6 points per night, and Vero Beach at 10 points.
As for renting points, I'll share all about my experience with that soon 😉
Have you considered the DVC?
This content may contain affiliate links. We earn a commission at no extra cost to you if you make a purchase. We may earn money, free services or complementary products from the companies mentioned in this post. All opinions are ours alone…
The following two tabs change content below.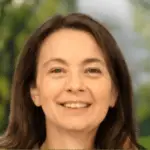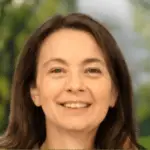 Latest posts by Kelly Dedeaux (see all)