Disneyland Vacation Recap
I can't believe just two weeks ago I was in Disneyland, having a complete blast. Time flies when you're having fun, I guess! Since it's the 3rd Thursday of the month, which means it's time for our Countdown to Disney Series feature! What better for this month than a Disneyland Vacation Recap?!
Don't forget to see Get Away Today from great Disney vacation prices – use Promo Code: BusyMomsHelper
As I explained when I shared my DIY Disney Countdown, just our foreign exchange student (Cat Woman) and I went for 4 days. We met my parents, my baby sister, one of my nieces, then my uncle/aunt and their little girl were there as well! It was so fun, but really went by super fast! (I haven't gotten our high-quality photos we purchased using the Disney PhotoPass yet, but will add those later. Forgive my low-quality phone photos in the meantime, please!)
First of all, I'm so glad I booked through Get Away Today. Not only did I get an awesome price, but they even called me the week before to make sure all my plans were still good-to-go, and helped me make a last minute change to our shuttle service from/to the airport. You can use Promo Code: BusyMomsHelper for $10 off your vacation package!
The two of us flew in EARLY Wednesday morning (flew out of Dallas about 7am, landed around 8:30am Cali time). Thanks to their knowledge and experience, they were able to get us set up with the Karmel Shuttle. Once we got our bags, we just called and within about 2 minutes they were picking us up at the curb, then straight to our hotel.
We stayed at the Castle Inn & Suites, which was perfect for us! The price was great, and it was within walking distance to the parks and several shopping venues and restaurants. The rooms were very nice and clean, and they even made all the towels and washcloths into fun swans each day! They gave the little girls cute crowns when we checked in, which got them all the more excited. I kept Hubby and the kiddos back home happy by sending lots of photos (like the Planes Fire & Rescue billboard) and calling often. Thank goodness for Instagram, right?!
We arrived just in time for the holiday decor going up, and every day we went there was more they'd added overnight. Super fun and festive! Garlands, lights and Christmas magic everywhere…the entrance was even all snowflaky and beautiful! Seriously, I think this is my new favorite time to visit Disneyland! Also, this was the first time I got to try It's a Small World when it was decorated for the holidays. I couldn't believe the decorations and fun outfits in that ride, plus the music switches between the normal 'It's a Small World After All' song and tunes like 'Jingle Bells'….great songs and it doesn't repeat too much to get stuck in your head…Woot woot!
I was beyond thrilled that Big Hero 6 hit theaters while we were there, because it was featured everywhere! Where they use to show Captain EO, they were showing a sneak peak of the movie, with a few special affects. LOVED IT! They had Baymax mugs you could get, tons of different toys and merchandise, and even Baymax glow-balloons! Plus…a character meet-and-greet! These photos don't do Baymax justice…he's literally a blown up body, just like in the movie, his black eye-dots really blink…and he waddles super cute, too! When we were there it was him and Hiro, so it was fun chatting for a minute.
Since this was the first time I've been to Disneyland without little kids in a REALLY long time (like high school), I got to get my fill of the 'big kid' rides such as Space Mountain and California Screamin'. And did you know, Big Thunder Mountain was redone last year completely and the ending is all-new!
Want to know my all-time favorite ride? Hollywood Tower of Terror, all the way!
Now let's talk about THE FOOD. It's no secret that I'm a HUGE lover of food, so when I go on vacation there better be delicious, fun, amazing things to eat. Disney didn't disappoint! One of Cat Woman's first things on Day 1 was to get a Dole Whip Float at the Tiki Juice stand. So yummy….really wishing I had one right now! I also got to try the Mickey Mouse shaped beignets from the Mint Julep Bar, both original AND pumpkin. Yumm-o!
Since we wanted Cat Woman to have an extra special time and really experience the magic of Disneyland, we went to the Blue Bayou for lunch one day. Oh. My. Gosh! I've eaten there before and it still blows me away how flavorful and delicious everything is, plus the fun atmosphere right by the Pirates of the Caribbean ride! I ordered the Herb-Marinated Flat Iron Steak, and I could literally cut it with a fork, it was so tender (shown below in top-right). Cat Woman loved their Jambalaya and gumbo! You can also find fun treats all over the park, and there's plenty of neat places to eat as you watch people enjoying the parks.
The other special character meet-and-greet was Frozen's Elsa & Anna! To find out the special way to arrange seeing these (hint: fast passes required) read about it here. On top of the little, snow-covered cottage where you go to meet them, the fabulous Olaf is perched on the roof! He looks around and has different saying you can listen to as you're waiting.
Since our other sister LOVES Chip, my sis and niece made sure to grab him for a picture. I ran to nab a photo of Princess Sophia passing by to send to my Wonder Woman…she loves her!
My little cousin that came is such a Minnie Mouse fan, and I really wish I'd video recorded her meeting the pretty mouse lady! She ran up to her, hopped up and down in place, then very gently tapped her on the nose. Minnie was really sweet with her, getting down on the ground so she was at her level and being super patient so she didn't scare her.
Now that I went, I'm even MORE excited for our Disneyland vacation next year! So stay tuned for more of our Countdown to Disneyland Series!!!
This content may contain affiliate links. We earn a commission at no extra cost to you if you make a purchase. We may earn money, free services or complementary products from the companies mentioned in this post. All opinions are ours alone…
The following two tabs change content below.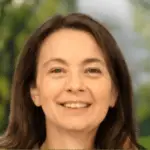 Latest posts by Kelly Dedeaux (see all)