DIY Big Hero 6 Shirts
If you know my family at all, you know we're major superhero fans. When Big Hero 6 hit theaters, it wasn't even a question if we were going to see it or not! Of course we loved it, with all the comedy, emotion and bad-guy-getting. What better way to show our love than with these DIY Big Hero 6 Shirts?!
Contains affiliate links that support this blog at no extra cost to you. See our disclosure for more info.
I've been wanting to do this shirts for quite awhile now, especially before our Big Hero 6 Party, but as always, time got away from me and I'm finally getting around to this weeks later. Better than never, right?! I'm planning to take them on our Disneyland Vacation this October, so we can share our hero-loving at the parks! Want to join in the fun? Be sure to visit the folks at Get Away Today to plan your trip with the best deals – use Promo Code: BusyMomsHelper for $10 off your package!
One of the great things about my boys being so close in age (well, the twins that's a given, but even Hulk is less than 18 months younger) is that their clothes are pretty much the same size. This means they can switch these shirts with each other to try out every character! Woot woot!
You can totally customize these shirts however you want with different colors, characters, add names, whatever you want. That's the fun of it! For now we just wanted sparkly silhouettes of our favorites, and I'm thrilled with how they turned out!
Supplies
Shirt
Piece of Cardboard
Freezer Paper
Scissors/Xacto Knife
Iron
Sponge Brush
Stencils (printables below)
Note: the printables provided are about 4″ in width (various height) and are the sizes shown in our shirt pictures.
Directions
Print off one (or all) of these sheets for your pattern: Page 1 (Baymax, Go Go & Honey Lemon) Page 2 (Fred, Hiro & Wasabi)
Trace your character onto the DULL (not shiny) side of your freezer paper. Using scissors or an Xacto knife, carefully cut out your design…this will be your stencil! If you want, there are a few INSIDE pieces (like Hiro's arm, Honey Lemon's bag hole, etc.) for some of them that you can keep and use while you're painting. I chose not to for these ones. 
Stick your piece of cardboard inside your shirt under where your stencil will go, to prevent the paint from leaking through to the other side. Â Place your stencil on your shirt exactly where you want it with the SHINY side down. Iron your stencil flat, especially the funny stick-up points and edges.
Now use your sponge brush to lightly dab the paint onto your shirt. Don't try to do too much paint at a time; instead do two or three (or more, whatever) coats.
Let the paint dry most of the way between coats. I ended up doing 3…  …then after the 3rd coat (before it dries) I sprinkled on the glitter WITH THE STENCIL STILL ON! I then let it dry for a few minutes, then carefully pull up the freezer paper. You can use your scissor tips or knife to pull up those tiny pieces if you used them. 
Now check out the fabulousness of these shirts!!!
Yes, that's my smokin' hot hubby! Yes, you're allowed to be jealous 😉 He's also starting up a blog, so stay tuned for TheNerdDad.com!
This content may contain affiliate links. We earn a commission at no extra cost to you if you make a purchase. We may earn money, free services or complementary products from the companies mentioned in this post. All opinions are ours alone…
The following two tabs change content below.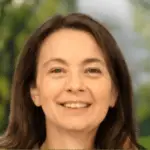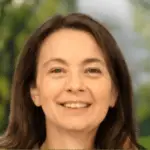 Latest posts by Kelly Dedeaux (see all)