DIY Kitchen Chore Plate
Do you get more or less organized during the summer months? For me, it's a loud echoing LESS! I have piles of papers needing filing, random craft supplies are covering my kitchen island, and our regular chores have been all-but ignored! So in the spirit of getting back on top of things, I created a new way to switch our daily meal jobs…this super-cute DIY Kitchen Chore Plate!
I figure the only way to get our household organized and clean again is to just back on the chore-wagon! We started back with our Family Chore Chart this week, so I'm already feeling a little more on the ball. As for our meals and the disasters messes that accompany them, this Kitchen Chore Plate has helped us keep things in order easily, even for the young kiddos!
Sorry, but I had to blot out the names on the pins for these images 😉 Another bonus for this little craft? It cost me about $2! Say what?! Yup, totally budget-friendly and takes so little time.
Supplies
Plastic plate in color of choice (look for clearance or dollar store…mine was $0.50)
Clothespins (maybe $0.25 for all)
Vinyl lettering (maybe $0.50 total)
Sharpie or good pen to write names
Ribbon and hook for hanging
Hot glue
Directions
Write the names of the family members on the clothespins. I did it on both sides, one right-side up and one upside-down. This way as it goes around the circular plate, you can flip it as needed and names will always be readable!
Attach your lettering to the plate, adding some fun chore stickers as well. I cut out my vinyl using my Silhouette Cameo, which took me a whole maybe 10 minutes to design, cut and attach. Love how easy it is!
Hot glue your ribbon onto the back of the plate, and hang. Clip on your clothespins to assign people their chore. Then just rotate easily!
See, it couldn't be much more simple to create this Kitchen Chore Plate! We love it, and even the kids love as we rotate the pins and see what job they end up with next. If you've gotta clean up, may as well have fun with it, right?!
This content may contain affiliate links. We earn a commission at no extra cost to you if you make a purchase. We may earn money, free services or complementary products from the companies mentioned in this post. All opinions are ours alone…
The following two tabs change content below.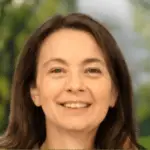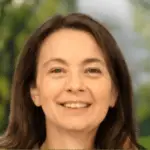 Latest posts by Kelly Dedeaux (see all)