DIY Pirate Ship Bed
I have to tell you, I was slightly nervous as to how well our DIY Pirate Ship Bed would hold up against our 3-year-old…but it's been fantastic! Very sturdy, and no issues at all. Well, except for Hubby knocking over the spyglass once, but easily repaired!
This part of my boys' Pirate Bedroom Makeover was super easy (most of it was, but this one especially). I was so relieved, being a little tired from the DIY Pirate Treehouse! They are so in love with their room and beds, though, that any work put into it was well worth it! Now YOU can learn how to turn a basic twin-sized bed into a fun DIY Pirate Ship Bed, too!
Note: Our bed had a basic wood board frame already, so you may have to get a couple more boards than we did. Also, your bed may vary in height and such,  so be sure to measure lots so you get the correct pieces!
Supplies
Two 24″ x 24-28″ boards. These make the front of the boat
Two hinges. For the front of the boat pieces to hook together
Wood screws/screwdriver
Tall board for mast. I did 60″ x 5″
Two thin pieces of board for mast. I used 40″ x 2″
Black, Red and White cheap plastic tablecloths, for mast. Can use fabric, if preferred.
Tape, for attaching tablecloths
Cardboard pieces, to cover the hole at the front of bed where the spyglass will go.
Directions
Paint any/all pieces, if you want them to match.
Attach your tall board for the mast. I sat it directly above the head board and fastened it with wood screws all up it.
Use more wood screws to attach the two thin boards across the tall board for the mast. These give you something to attach your tablecloths/fabric to. 
I used tape to attach the black, red and white tablecloths (cheap plastic…but it works great) to the backside of the two thing boards. 
For the front of the Pirate Ship Bed, use wood screws to attach the two square-ish boards to the end of the bed posts. Use the hinges to connect the boards together at the tip. To cover the gaping hole between the foot of bed and tip, I just hot glued in some cardboard pieces.   
I looped a random piece of cardboard up on the end and hot glued it to the other cardboard pieces, then hot glued a Spyglass on top of it (to make your own spyglass, check out the tutorial from our Pirate Party).
I then added decor such as this captain's wheel (found on Amazon), and one of the banners leftover from the Pirate Party. For the palm tree, I just painted some triangle-tube boxes we had laying around (from an Amazon order, probably), attached them together and to the wall, then cut out green poster board into leaves. 
So simple and VERY cost effective! The boys LOVE their Pirate Ship Bed! They're STILL constantly in their room playing pirates…and yes, bedtime is still a bit of a struggle because they'd rather play in their room than sleep.
Ahoy, Matey!!!
This content may contain affiliate links. We earn a commission at no extra cost to you if you make a purchase. We may earn money, free services or complementary products from the companies mentioned in this post. All opinions are ours alone…
The following two tabs change content below.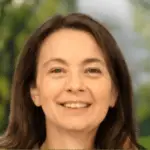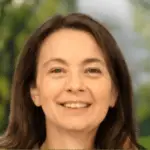 Latest posts by Kelly Dedeaux (see all)