DIY PVC Dog Bed
This shop has been compensated by Collective Bias, Inc. and its advertiser. All opinions are mine alone. #TheDogumentaries #CollectiveBias
Who else loves watching the Petco Westminster Dog Show? It's such a fun event for dog-lovers, and I'm amazed at the participants. While I'm perfectly happy having my two pups just as our stay-home pets, I still want to treat them like 'best in show', so they can not only look their best, but also FEEL it! One of the projects I made for them this week is this DIY PVC Dog Bed – you'll be surprised how simple it is to put together!
While my dogs sometimes enjoy laying on the cool tile or grass, I know it can be a bit hard on their bodies. This PVC dog hammock is perfect – it keeps them elevated a bit off the ground, saving them from a hard surface. This is probably really relieving to them after they've been racing around the yard – I sometimes like to think that Tula would be able to do great at the dog show simply due to her speed!
While you're buying your supplies for making this dog hammock, don't forget to swing by Petco to grab some Purina® Pro Plan® brand DOG FOOD for your pups. After all, you want Nutrition that Performs® and that really help your dog be the 'best in show', even if they're only competing in their own backyard!
Supplies
4 Pieces of sturdy PVC pipe (I used four 35″ long pieces of 3/4″ pvc)
4 Corner PVC pieces, with the threaded down spout
4 threaded bottom pieces
PVC Glue or PVC Cement
Sturdy fabric – large enough to go a few inches over the sides of your bed (and I doubled up my fabric for more security)
PVC Screw OR thick thread/needle – for fastening the fabric to the PVC edges
Note: If desired, use 4 more very short pieces of PVC to make it higher off the ground –  just pop it into the threaded down corner parts.
Directions
If you haven't cut your 4 long pieces to desired length, do so now.
Use PVC glue or cement at each of the corners and carefully attach the 4 sides – make sure the threaded part is facing to the bottom, all the same direction. Add the glue for the threaded down pieces at the corner. Allow to dry completely.
Stretch your fabric tightly around the edges of your bed, then either fasten with SEVERAL screws (about 5-8 per side) all around. I did this first, and the fabric started to rip – I know it's worked for some, but I much prefer this way: Use thick thread (like embroidery thread) and a good needle and just stitch the fabric all around the pipe edges. Be sure to pull it tight!
Tula was so funny with the bed – even when she didn't want to lay on it, she kept a paw on it as if to say 'this is mine, I call dibs'!
After these two crazy girls have been chasing all around our back yard, showing off their incredible speed and skill (those turns – insane!), they love relaxing on their dog hammock, especially when we put their food nearby. We like to use Purina® Pro Plan® shredded blends formula because it contains high-quality ingredients mixed with a taste dogs LOVE. The #1 ingredients is real meat, poultry or fish and the crunchy kibble mixed with tender meaty pieces make a sensational mealtime for my pups.
You can get a brand that meets YOUR dogs specific needs, like Purina® Pro Plan® FOCUS, great for adult dogs with a sensitive stomach or skin, in a tasty salmon & rice formula. Yes, the #1 ingredient is REAL salmon, and the rice and oat meal are easy to digest. To help promote healthy skin & coat, there's Omega-6 fatty acids and zinc.
I want my dogs to live a healthy life, so when they're 7 and older the Purina® Pro Plan® Bright Mind™ will be perfect – it has enhanced botanical oils that are shown to promote alertness and mental sharpness, plus Omega-3 fatty acid and glucosamine to help support joint health and mobility.
If your dog is highly active, then you may want to give Purina® Pro Plan® Sport® a try, the Performance 30/20 Formula with 30% protein and 20% fat ratio that helps optimize oxygen metabolism for higher endurance, plus helping maintain lean muscle mass.
I fuel my pets with the product that's fueled the past TEN Westminster champions – what about you?
This content may contain affiliate links. We earn a commission at no extra cost to you if you make a purchase. We may earn money, free services or complementary products from the companies mentioned in this post. All opinions are ours alone…
The following two tabs change content below.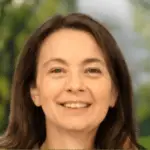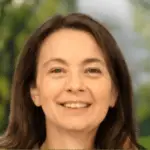 Latest posts by Kelly Dedeaux (see all)