Dogs are More
This post was sponsored by Milk-Bone® as part of a Two-Post Activation for Influence Central and all opinions expressed in my post are my own. #DogsAreMore #IC
Since y'all seem to love it when we share about our dogs, I'm assuming you're as big of dog-lovers as we are – or at least close (we're pretty crazy about our dogs!). There's so many reasons people love their dogs – or other people's dogs, since not everyone has the privilege of having one as their own pet and family member. They call them man's best friend for a reason – because Dogs are MORE!
We have four dogs, as I'm sure you're well aware by now, and while they each have their own unique (some VERY unique) personalities, they still do things more for all of our family. Seriously, think of all the things dogs just seem to either do or be more of – and often just because they love us so much, not because they get as much in return. Milk-Bone® is helping us to share with you the things I love most about our own four-legged family members!
Dogs Snuggle More
I swear dogs have a radar that alerts them the second we sit down in a couch or chair, because suddenly they're RIGHT THERE, ready to curl up next to you – or halfway on you, depending on the dog. Hera, our smallest, really enjoys laying partially over hubby's face when he's laying on the couch, for some reason. Maybe it's just to be extra close? Regardless, I love getting to snuggle with my dogs during a movie or while reading a book – as do my kids!
Dogs Play More
Our dogs make us laugh so much, from chasing bubbles in the yard, to keeping a sharp eye on a random fly nearby, or even when we're trying to clean and they're oh so 'helpful' with the mop. They find joy in so many things, it's hard to not join in their happiness and goofiness!
Dogs Love More
No matter our mood, they just want to love on us. Whether that's licking our faces or feet or whatever part of us they can reach, or just being nearby while I'm working at the computer, or even just they're ultra-happy greeting when we walk through the door, they let us know how much they care. Plus, it's such a wonderful comfort having such unconditional love and companionship, especially on those days you feel a bit lonely.
If you have dogs in your family, or just share an overall love for dogs in general, join us in celebrating how dogs are more. With the many ways – like snuggling more, smiling more, playing more, living more and bringing more love into all of our hearts, they definitely deserve it. Use this awesome Milk-Bone® Gifmaker to make your own, custom gif that shows the rest of the world how YOUR dog is more!
We made a couple of these fun gifs, and are eager to make even more. You can see how our littlest pup, Hera, plays more HERE…
…or how our Tula pup loves more in this silly (yet sweet) gif with hubby HERE!
Don't worry, the Milk-Bone® Gifmaker is super easy to use – you pick what your dog does more, then upload a short video clip (3-5 seconds is ideal). They then turn your little clip into a gif, and you can even re-center the image in the gif so your dog is front and center as you'd like. Once you're done, be sure to share with everyone to celebrate how your special dog does more!
This content may contain affiliate links. We earn a commission at no extra cost to you if you make a purchase. We may earn money, free services or complementary products from the companies mentioned in this post. All opinions are ours alone…
The following two tabs change content below.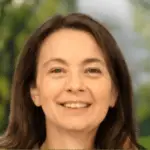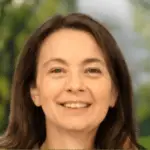 Latest posts by Kelly Dedeaux (see all)