Don't Miss Another Girl's Night Out
This is a sponsored post. I received product samples to facilitate my review. #CulturelleNightOut
Raise your hand if you're busy! I'm imagining EVERYONE with their hand in the air, waving it around like a mad woman. Okay, probably not 'everyone' was doing that, but you wanted to, right? Because life IS busy! As I've gotten older, it's become much more difficult to get nights out, especially just fun nights out with my girls. Don't Miss Another Girl's Night Out – because you deserve a break!
Yes, I've had that happen before. One of my best gals was in town visiting from Utah, and only here for 2 days. I was so excited, and was even going to take her back to the airport so we'd have time to catch up. Guess what happened? Yup – got a miserable cold, and didn't want to share with her so missed out on even seeing her once on that trip. I was ticked! I'm so glad I didn't miss out on my girl's night out last month, though, and took extra precautions to boost my immune system with Culturelle Advanced Immune Defense.
So what IS it? It's a triple-action dietary supplement that has tons of live active cultures (2.5 billion of that probiotic awesomeness) as well as Epicor, Vitamin C and Zinc so your body's natural defenses are more activated.  You start taking it about 3-4 days before your event, like my mani-pedi girl's night out last month, then continue for the full 10 days (1 capsule a day). It's been a long while since my toes got a cute color on them – so glad I didn't miss this!
Since you want to have a blast during your girl's night, and not stress about the cost, here's a little help: a $2 off coupon for your own Culturelle Advanced Immune Defense! Get that extra drink or upgrade your nail polish color – or tip your waiter a little more!
It was SUCH a stress relief to just take some time with the girls – and a big THANK YOU to Jeni and Tasha for coming with me for a little pampering! As much as we love our hubby's and kiddos, it's really nice to get a break and spend some time for ourselves every now and then.
What do you think of my pretty purples? I've never had the gel nail polish stuff before, but am loving how durable it is – because you know it gets tested when you're handling kiddos and dishes all day!
More great fun…
This content may contain affiliate links. We earn a commission at no extra cost to you if you make a purchase. We may earn money, free services or complementary products from the companies mentioned in this post. All opinions are ours alone…
The following two tabs change content below.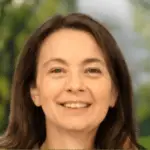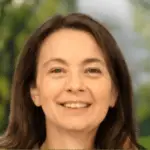 Latest posts by Kelly Dedeaux (see all)