Dr Pepper Donut Muffins
This post is sponsored by Lonestar Eggs. All opinions and ideas are mine alone. #LonestarEggs
So I recently did a college football party, and since I'm not exactly a football fan I decided to make it more enjoyable by having the food entirely Dr Pepper themed! From the main dishes and drinks, to this amazing dessert, they were all a yummy hit! Whether you're throwing your own party, or just because you feel like it, you can whip up these Dr Pepper Donut Muffins in a flash, then enjoy them for any reason!
Did you know that Texas is a Dr Pepper loving state? Seriously, it is! It wasn't really hard to find my favorite drink when we lived in Utah, but here it's EVERYWHERE – I love it! Just another reason Texas is amazing, and I never plan to leave.
If you're confused by the 'donut muffin' thing, don't be. These are 'technically' donuts, but it was easier to put them quickly into a muffin tin, so that's what I did! My kiddos even gave them a two thumbs up, which is a huge win in my book! I love the great flavor in it – slightly chocolaty with a hint of Dr Pepper goodness – topped with a sweet drizzle. You can grab all of your ingredients, like your Lonestar Eggs – which are exclusively at Walmart, at your next shopping trip.
Notes: Makes 12 muffin-sized donuts
Ingredients
2/3 cup Sugar
2 Large Lonestar Eggs
1 tsp. Vanilla
1 1/2 cups All-purpose Flour
1/3 cup Cocoa Powder
1 tsp. Baking Powder
1/2 tsp. Salt
3/4 cup Dr Pepper
2 tbsp. Olive or Vegetable Oil
Directions
Preheat oven to 325 Degrees F. Spray or line a 12-cup muffin tin (or make them as donuts – up to you). Set aside.
In a large bowl, whisk the eggs, sugar, vanilla and oil together. Mix in the flour, cocoa powder, baking powder and salt. Lastlly, pour in the Dr Pepper and stir until smooth.
Divide into the 12 muffin cups and bake for 12-15 minutes, or until a toothpick inserted comes out clean.
For the Drizzle:
In a microwave-safe bowl, melt 1/4 cup Butter. Mix in 3 tbsp. Dr Pepper, 1 tsp. Vanilla and 1/2 tsp. Salt. Stir in 2 12/ cups Powdered Sugar until smooth, then drizzle over your muffins. The drizzle will set in about 20-30 minutes, so if you want less mess let them sit out until it hardens.
This content may contain affiliate links. We earn a commission at no extra cost to you if you make a purchase. We may earn money, free services or complementary products from the companies mentioned in this post. All opinions are ours alone…
The following two tabs change content below.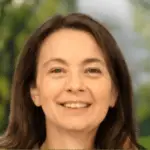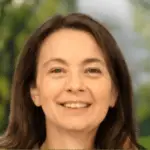 Latest posts by Kelly Dedeaux (see all)