Dreaming about Flooring
This shop has been compensated by Collective Bias, Inc. and its advertiser. All opinions are mine alone. #InspiredHome #CollectiveBias
We spend a lot of time in our home. Like…a LOT! Right now both Hubby and I are here, the younger kids aren't yet in school so they're here. Since this is our special place, we're working hard to take our now 1 1/2 year old builder-grade house and turn it into a beautiful, comforting and welcoming home that fits OUR tastes and preferences. The process is going slowly but surely, and right now I'm in full on remodel mode and Dreaming about Flooring!
For those that follow regularly, you know I love a good DIY project. That being said, there are definitely times when it's better you #DDIY – Don't Do It Yourself. Like the time I tried applying molding to a table with a hammer and nails….dumb. The nails kept bending, the molding was crooked, and a few bruised fingers left us in quite the grumpy mood! Or when we tried ripping out some baseboards to do a built-in shelf, thinking we could reinstall it without a nail gun….ya, not smart. I finally gave up with that, and it's still an eye-sore along the base in Wonder Woman's bedroom. You should check out these videos of other #DDIY moments from people!
This big flooring project I have in mind is one of those situations, and I'm being smart enough to not attempt it myself first. I'm relying on my friend Jeff at my local Carpet One to handle it for me!
See all those selections in their store? That's just a FRACTION of what they have for you to choose from! First, I love the way Carpet One smells like fresh carpet. Am I weird? Perhaps, but I like it. It's so fun to pick out your colors and materials, too, because they have plenty of samples to look through, feel…even walk on, to make sure it's the right choice for YOUR project. Speaking of projects, this is one of the area's I'm working on….
The huge playroom loft, plus the top of stairs and hallway. Now, I don't just want carpet everywhere like it has right now. I want the hallways to be wood laminate. Can you imagine trying to do the carpet, stairs, PLUS making it go well with installing laminate? No way! I love that I don't even have to measure it myself, Carpet One will do it for FREE! No hassle, no strings attached. Jeff came and did all the measuring for me, plus brought plenty of samples so I could compare the look and feel, especially against my specific paint colors.
I wanted a carpet that wasn't a solid color, but a few speckled in there. I love the look, plus it does better on hiding things if it happens to not get vacuumed for little while…perfect for a playroom! I also wanted it really soft, since the kids roll around, sit and play on there every day.
I know, our old carpet isn't THAT bad….but take a look at some of the issues, like stains…
Or the chunks that are flat out MISSING because our dogs went through a carpet-chewing stage as pups…
Are you a fan of mood boards? I totally am, and sometimes make a dozen or so for a project! Here's one of mine for this upstairs flooring project…
I had a ton of fun at Carpet One going through my options, and loved that they really know their stuff and WANT to help, not just make a sale. Of course I have a budget I want to work within, and it's important to them to help you find what will work best. I'm also big on supporting my community, and these stores are locally owned by people who live and invest here.
Jeff was so patient with me, since I kept going 'oh, this one looks great' and then found another one that was 'perfect'. I've never done a project of this type or scale before, so had a million questions that he answered clearly so I could understand. They really know their stuff at Carpet One! They also have their 'Beautiful Guarantee' – if you're not 100% satisfied with the new floor, they'll replace it for free. Can't go wrong with that!
One concern I had was the mess that could end up in the house, with Superman having such sensitive skin. No worries, though, because their cleaner, healthier installation practices help minimize the irritants, dust and other junk that could affect the air quality in my home!
And guess what? They're having a #DDIY Sale!!! Everyone loves saving money, right?! From 03/06/15 – 04/19/15 is the #DDIY Flooring Sale – Lee's Promotion and you can get up to 50% select Lee's carpets, or up to $500 instant rebate on select hardwood, tile, laminate, LVT and more.
Want another option for saving some on your budget? Save $100 Off a Purchase of $1,499 or more. Disclaimers: Available at participating stores only; not all products at all locations. Offer cannot be combined with other discounts or promotional offers and is not valid on previous purchases. Coupon has no cash value. Limit one coupon per household.
This content may contain affiliate links. We earn a commission at no extra cost to you if you make a purchase. We may earn money, free services or complementary products from the companies mentioned in this post. All opinions are ours alone…
The following two tabs change content below.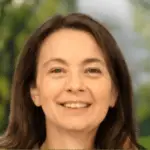 Latest posts by Kelly Dedeaux (see all)