Easy Ways to Cut Your Budget
Have I ever told you that I love finances? Weird, I know – but I actually ENJOY working on a budget, figuring out plans for reaching our goals, and playing with the numbers. What makes it even more fun is finding easy ways to cut your budget!
Hubby and I made a lot of financially unwise choices at the beginning of our marriage, and had kids early while still in college which assisted us making even MORE bad money choices. Years later, we're now making the right money decisions, and slowly making progress to dig out of the hole we put ourselves in. One of the best ways we're doing that is by lowering our budget – leaving more money free to save, pay off debt, and use towards our goals. Here's a bunch of wonderful ideas on how to save money, lower your expenses, and make progress towards YOUR financial goals!
#1: Cut Your Utility and Housing Costs
Move to a lower cost area, if realistic
Rent out a room of your house to help with your mortgage payment
Refinance to a lower interest rate – just make sure your savings aren't outweighed by the refinancing fees
Compare cellphone plans closely – doing a prepaid may be the best option
Do you really need data on your phone? If not, cut out that cost, and get a cheaper phone
With Netflix, Hulu and other services, cable is much easier to cut out
Internet – can you settle for a slower speed at less cost? Or try calling different internet companies to get the very best rate
If you have a reliable cell phone, do you need a home phone?
Cut your heat and cooling bills by setting the thermostat a little bit lower/higher. Do you really need it 70 Degrees in the middle of summer?
Compare electric companies and look for the best deals in your area/situation – such as Payless Power here in DFW
Also save on heating/cooling by turning the thermostat up/down when you won't be home
Turn your hot water heater down to about 110-120 Degrees – you don't need it scalding hot
Don't forget to replace your air filters regularly, as really dirty/clogged ones can affect your utility usage
Use your windows – in the summer, if it cools down at night open up your windows to let the breeze cool your house
Depending on your budget, slowly work on replacing the light bulbs in your house with LEDs – they can really save energy costs in the long run
#2: Spend less on Groceries and Food
Shop in your own pantry/cabinets before the store
Make a list, and stick to it!
Plan your meals around the season so you're playing less for fresh fruits/veggies
Eat less meat, and look for cheaper cuts
Clip coupons – if that's your thing (I pretty much refuse to do this, but do great at keeping our grocery budget low without them)
Don't be afraid to shop around – certain things are cheaper at certain stores. Just make sure it's worth your gas/time driving around
Buy in Bulk – often (but not always, so check) it's cheaper per oz/lb to buy larger quantities at a time
Leftovers are your friend – it can save a bundle if you don't throw out extra food, or let it go bad
Don't eat out, or at least do it rarely
Pack a lunch to work instead of eating out
Buy produce when it's in season, then freeze it for later in the year when it's more expensive
Generic is USUALLY cheapest
#3: Free or Cheap Entertainment
Skip the gym membership – but still stay healthy and strong by working out at home, at your neighborhood park, or running with a friend. Zumba DVDs or Xbox Game are my personal favorite!
Date night doesn't have to cost a ton – there's plenty of free date night ideas you can search for that are just as fun as an expensive place, if not more so!
Instead of going out to a movie, see if Netflix or Hulu or Redbox have a great one you haven't seen
Search for local museums or places that have a discounted/free day
#4: Shopping for Less & Random Expenses
Amazon Prime is one way I save tons – by ordering stuff online (for the same or cheaper than in-store) I save gas money, time AND don't get tempted by other things while at the store
Groupon (or other similar places) can help you save about 50% or more on things from pilates class, restaurants, movies and even hair services
Go through your closet – do you REALLY need a new shirt? If so, still try to save money and shop at consignment or hand-me down type stores
Are you spending a fortune on credit card interest fees? Call to see if you can lower it, especially if you've made regular on-time payments. If they won't, try to find a card with a lower rate/annual fee and look into doing a balance transfer
Don't buy things JUST because they're on sale!
For big purchases, don't rush – give yourself a 24-48 hour MANDATORY WINDOW to think it over. You'll be surprise how many things I realized I shouldn't/couldn't/didn't really want to buy after taking time to consider it
Learn to do some basic repairs yourself instead of hiring out the work
When you DO need to hire out work, shop around for rates and be sure to get references
#5: Insurance
Compare companies/agents – and often! What was once the best/cheapest plan for you may now be more expensive than others
Don't be afraid to call and ask for a lower rate, especially if you haven't had many claims
Don't hesitate to protest your property taxes if you think they're too high
#6: Increase your Income
I'm not going to list the zillion things people say you can do to increase your income – you can search on Google or Pinterest for those and find plenty 🙂 For me, this blog has helped to increase our income and is helping us work toward the goal of Nerd Dad working from home – our dream!
Other Great Posts…
This content may contain affiliate links. We earn a commission at no extra cost to you if you make a purchase. We may earn money, free services or complementary products from the companies mentioned in this post. All opinions are ours alone…
The following two tabs change content below.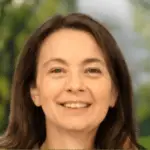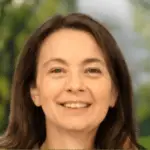 Latest posts by Kelly Dedeaux (see all)