Fabulous Gift Ideas from Minted
This post is sponsored by Minted.com, but all opinions and thoughts are my own. See my Disclosure Policy for more information.
The holidays are coming. Seriously, like 6 weeks from today. *insert panic here* Yup, a little bit of freakin' out here! I really want to get all the shopping and such done well ahead of time this year, so I can really enjoy my family and friends. One place I'm hitting up for some of the folks on my list? Minted.com – and I'm sharing some Fabulous Gift Ideas from Minted to help with YOUR holiday shopping!
I know a lot of people may say 'really, how boring are holiday cards?' They obviously haven't seen all the fun things, cards included, at Minted.com! It would take forever to share them all, so I'm just touching on a few of my favorite gift ideas from their site today….some that I'll be ordering for some special people myself!
Photo Art
There's so many gift ideas in the Photo Art section, and you can really customize it to fit your own family, or whoever will be on the receiving end! I'm so in love with this Heart Snapshot Mix! Plus, you can see how the different options will look right there on the site! I selected the 'silver' color for the foiling, then wanted to see what their 'Distressed Charcoal Stain' frame would look like….
Still not quite sure on the frame, I switched on over to the 'Black Premium Wood' frame. It's so easy to really look through your choices and pick the perfect one!
Another fun one are the Love Location Prints – this one shows our awesome Texas!
And how cute is this Apple For The Teacher one? I love it, and am sure plenty of teachers out there would, too!
Holiday Booklette Cards
I'm totally in love with these Holiday Booklette Cards on Minted.com! People could display it on their mantel, shelf, wherever just as a normal card, but it holds So. Much. More! Here's some of my favorites, but this doesn't even begin to cover their assortment of choices!
Tell a story inside the booklette, such as what happened that year or some big milestones.
Or create a wish list inside for each member of your family! Other ideas would be include a favorite recipe, funniest moments, each person favorite food/color/activity….the possibilities are endless!
Holiday Card Ornaments
Want something more basic, but still above the norm? Then you'll love these Holiday Card Ornaments! The only real drawback I see is CHOOSING between so many cute, fun and classy designs! They come with the front option, but then you can select between 3 options for the reverse side….
Lots of shapes to choose from, as well…such as snowflakes or swirls, how about scalloped edges or squares?
Many of theme even let you choose between different color schemes, so you can make it all your own.
Sparkles….seriously, who can resist the fun sparkles?!
Custom Printed Envelopes
Bonus – for a limited time, Minted.com is offering Free Custom Printed Envelopes with Recipient Addressing. They must love us or something, or perhaps it's the holiday magic! Either way, I'm planning to take advantage of this for my orders! It'll be touch choosing which one, though. Here's just a snapshot of a FEW of their many choices….
I'm really diggin' this 'Special Delivery' design! Wouldn't that be fun to send to family and friends?
All you need to do is choose your card and personalize it (totally fun!), pick your envelope design (difficult, but awesome), add your addresses either individually or upload your entire list at once (talk about a time-saver), then you're done! Simply add postage and stick 'em in the mail once they arrive, and you've just saved a ton of time for yourself to enjoy more of the holidays!
 So hurry and head over to Minted.com to see all the Fabulous Gift Ideas, and have a fun time personalizing your special order!
This content may contain affiliate links. We earn a commission at no extra cost to you if you make a purchase. We may earn money, free services or complementary products from the companies mentioned in this post. All opinions are ours alone…
The following two tabs change content below.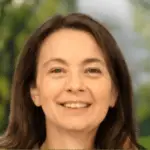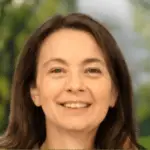 Latest posts by Kelly Dedeaux (see all)