Family Chore Chart
Since our kids are getting older and needing more responsibility, plus ways to earn money for their extra wants, I wanted a way to organize chores. After looking at a few different types of charts, I decided to put together this super-cute, but totally simple, Family Chore Chart!
For those that saw, I was part of the launch team for Dave Ramsey and Rachel Cruz's (Dave's daughter) new book Smart Money, Smart Kids. It was PHENOMENAL, and has so many great tips for helping raise kids to be successful with money (and life)! If you missed my general review, check it out here. After reading it, I realized that I haven't given my kids opportunities to learn responsibility, or any experience with money. That's where this Family Chore Chart comes in!
Now, we do still love our Chore Rewards Treasure Chest, but the kids weren't learning the money aspect, and it was difficult to separate the paid vs. non-paid chores. So we still use that to earn things for good behavior and 'as a family' type things, but for the normal chores this has now proven to work better for us!
Supplies
Large foam board (could use poster board, if you'd rather). I chose WHITE
Fun scrapbook paper for the top border and pockets
Vinyl (or markers) for the text
Scissors
Glue Dots
Popsicle Sticks
Pen/marker for sticks
Nail or something to hang board
Directions
Use the BACKSIDE of the foam board to measure everything out. This way you know how things will fit and how you like the layout. Get your measurements from this. 
Gather your scrapbook paper for your pockets. NOTE: I did a different color for the pockets, so I could then color the popsicle sticks to match, according to which one they belonged to. According to your measurements, cut out your pockets. I wanted to keep the commission (paid) chores separate from the normal 'because you're part of this family' chores, so I did one pocket for each. I then did a 3rd DONE pocket, so they can put their sticks in there when the chore is completed. 
Gather your scrapbook paper for your pockets. NOTE: I did a different color for the pockets, so I could then color the popsicle sticks to match, according to which one they belonged to. Fold the sides of each 'pocket' under, add glue dots to the sides and bottom, then attach it to the FRONTSIDE of the board. Add your vinyl to each pocket (mine says 'family', 'paid' and 'done') or write with markers.
Take your desired scrapbook paper and cut out a top border/banner for the top of your chore chart, and attach it with glue dots. Add your Title/Main Banner (for me it was Family Chore Chart) across the top, as desired. 
I just 'scribbled' with colored pencils under where our names would go (different color for each person/row), then applied the vinyl names over that.
Take the popsicle sticks and write a different chore on each stick. I colored the ends of the popsicle sticks to match which pocket they would go into. For example: Make Your Bed is a family chore, so I colored the end blue so the kids know it goes in the blue/family pocket. 
I wanted to have extra jobs available for those times the kids want/need to earn some extra money, such as for an upcoming event that they must pay for. So along the bottom of my Family Chore Chart, I put vinyl saying 'Work for Hire' then just drew a cute little banner string. For the tags, I cut out a 1″x1″ square of scrapbook paper, used a 'rounded corner' punch to make the corners nice and rounded, hole-punched each one and tied a string through. On each tag is listed an extra chore. 
I used strong tape to secure some photo hangers, then from that I hung the tags. 
Note: On our chore chart, I do have my children's ACTUAL names. I added their alias superhero names using PicMonkey to these photos, then after the pictures put the vinyl with their names on there. I don't ALWAYS call my kids by their superhero names 🙂
This content may contain affiliate links. We earn a commission at no extra cost to you if you make a purchase. We may earn money, free services or complementary products from the companies mentioned in this post. All opinions are ours alone…
The following two tabs change content below.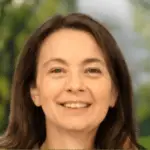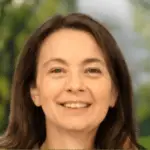 Latest posts by Kelly Dedeaux (see all)