Family Fun with Creepy Mini Pizzas
*This post is sponsored by Fleischmann's Yeast. See my Disclosure Policy for more information.
My history with pizza and family time goes WAY back, to the years I spent growing up in a pizza place. So when I got the chance to try Fleischmann's quick-rising yeast in a delicious pizza crust recipe, I was definitely all for it! To make it a full-on activity, we had some major Family Fun with Creepy Mini Pizzas!
Now, when I say grew up in a pizza place, I don't mean going and eating there often…my parents owned Pony Express Pizza in northern Utah up until I was about 11 years old, so I spent much of my childhood there. I remember rolling out the huge cans of olives to my parents so they can open them. I was super 'helpful'! I also remember the HUGE dough mixer where every day they'd make ginormous batches of pizza dough. It was so neat, and I really loved the smell of the yeast. Call me crazy, but I loved it!
Having this deep love for good pizza, we love making them at our own home all the time. My kids know that at least once a month we'll be having a family pizza night, and they love getting to help choose the types! Pizzas are great that way…switch up the sauces, or toppings, or even the cheese, and you've got something new!
One problem I tend to have is planning ahead, though. Since most pizza dough requires you allow it to rise for a certain amount of time, there's been so many occasions when I just didn't get it ready in time, so pizza night was postponed. Not with this Fleischmann's Fast & Easy Pizza Crust Yeast! Less than an hour to completely make the pizza dough, pre-bake it, decorate our Creepy Mini Pizzas, then cook the final creations! Now THAT'S what I call an awesome family night!
*Makes 8 (6-inch) Pizzas
Ingredients – Crust
3 1/4 to 3 3/4 cup All-Purpose Flour
1 envelope Fleischmann's Pizza Crust Yeast
1 1/2 tbsp. Sugar
1 1/2 tsp. Salt
1 1/3 cup Warm Water
1/3 cup Veggie Oil
Directions – Crust
Preheat oven to 425 Degrees F.
Add all of the ingredients together (start with the less amount of flour) and mix until well-blended. If it's too sticky, gradually add more flour in until it's a nice, elastic, soft dough. Knead as needed, then divide into 8 portions.
Roll each portion into a nice circle and pinch the edges to form a rim. You can fit 2 of these on a sprayed baking sheet. Don't add any toppings yet! Bake for 6-7 minutes until set and very lightly browned on the bottom.
Remove and either add toppings for immediate consumption, or put in freezer bags and freeze for up to 1 month. If using right away, add sauce, cheese, and toppings, then bake at 475 Degrees F. for about 6-8 minutes or until edges are lightly browned and cheese is melted.
Ingredients – Toppings (pick and choose your favs!)
Cheese
Bell Peppers: green, red, yellow, orange
Mushrooms
Black Olives
Pepperoni Slices
Ham Slices
Salami Slices
Lettuce
Here's our Creepy Mini Pizza Creations
Cat Woman (our exchange student) helped Green Lantern with his mini pizza. Their monster-man was super fun!
Wonder Woman wanted a big-eared 'dude' for her dinner, and the green peppers worked perfectly! Add some olive eyes for the perfect finishing touch.
I think Batman's fabulous Halloween Owl pizza was my favorite! I loved the big eyes, green pepper wings and colorful feathered belly. And the fact the my 4-year-old pulled this off without ANY help was a proud mama moment indeed!
Okay, so I don't have a final photo of Superman's pizza…partially because he wouldn't hold still, and he kept saying 'wait, one more'. It turned out a Picasso type monster 🙂
 In the past it's often happened that I just bought pre-made pizza dough because I didn't have any extra time to spend making homemade dough. I hated the cost difference, and it just doesn't taste the same! Now that I've learned how easy and quick Fleischmann's Yeast makes pizza night…plus how delicious it turns out…I can serve up homemade pizza in a flash!
For additional information, recipes and tips and tricks, visit the Fleischmann's Yeast resource center online.
This content may contain affiliate links. We earn a commission at no extra cost to you if you make a purchase. We may earn money, free services or complementary products from the companies mentioned in this post. All opinions are ours alone…
The following two tabs change content below.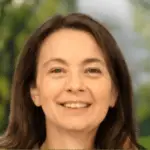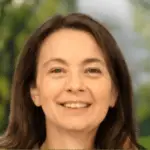 Latest posts by Kelly Dedeaux (see all)