Find Your Passion with Rock Dog
I attended a free screening to facilitate this review. All opinions are mine alone.
 I love when I'm able to see a family-friendly movie that my kids absolutely love, while my hubby and I get to enjoy every minute of it, as well. Rock Dog is just that – plenty of kid humor, crazy characters, easy to follow storyline, and great music (of course) that they love, plus enough for us adults to really fall in love with the movie at the same time. You've got to go nab your tickets and Find Your Passion with Rock Dog now!
Since I don't want to give any spoilers, let me just tell you several of the reasons I highly recommend seeing Rock Dog with your entire family…
#1: Eddie Izzard
You read that correctly – Eddie Izzard does the voice for the reclusive, legendary musician Angus Scattergood. I absolutely LOVE how his hilarious personality shows through in this character – from arguing with his robot butler, to trying to pass himself off as the 'gardener'. It's all kid-friendly, of course, with some disguised adult humor thrown in so even parents will be laughing out loud!
#2: Music
It's called ROCK DOG for a reason – Bodi definitely was born to rock 'n roll! This means plenty of memorable music throughout the film. It also means your kids are likely to be singing and quoting the movie for awhile after you leave the theater – at least it's great music! I'm planning to nab the soundtrack for my kiddos soon, so they can enjoy the family-friendly rock 'n roll even in the car.
#3: These Two Crazy Wolves
Trying to nab Bodi for their thuggish boss Linnux, these crazy footmen definitely run into their shares of clumsiness – or perhaps simple bad luck! One of them is as talkative as can be, the other doesn't need any vocals to be completely hilarious. Their trying-to-be-evil antics lead to all sorts of funny adventures and silly dialogue that makes it difficult not to love them both!
#4: Great Relationship Dynamics
There's no 'romantic love' parts of this movie, but there's plenty of other relationship problems and growth all throughout the movie. From Bodi's tense relationship with his all-serious, protective father, to his growing relationship with his wish-would-be band-mates, and even the ever changing dynamics between Bodi and Angus as they work together to complete a song in a day, it's all about being true to who you are, while still being there for those who need you.
Rock Dog is in theaters NOW, so hurry out with your family (or heck, a date night full of laughs and great music) and see it! Then come back and let me know who your favorite hilarious character was – as you can probably tell, mine's definitely Angus Scattergood (AKA Eddie Izzard)!
Who's Your Favorite Character for Rock Dog?
This content may contain affiliate links. We earn a commission at no extra cost to you if you make a purchase. We may earn money, free services or complementary products from the companies mentioned in this post. All opinions are ours alone…
The following two tabs change content below.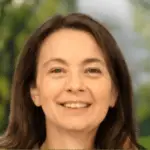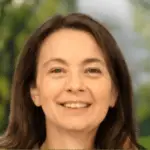 Latest posts by Kelly Dedeaux (see all)