Fly with Toothless at iFly
We received a complimentary visit to try this flying adventure. All opinions are mine alone.
We've all dreamed of flying with dragons – and now you can really experience the adventure and Fly with Toothless at iFly! Dreamworks and iFly have teamed up for the release of How To Train Your Dragon: The Hidden World to offer you an unforgettable experience that the whole family will be talking about for a long time to come. Our family had the opportunity to try out this unbelieve Virtual Reality experience, and we're still on cloud 9!
Our family was a mix of excitement and nervousness, as we had no clue what to expect from our exciting evening. Despite a few fears, even the littles couldn't wait to try it out and were talking about it for many days leading up to our appointment! We went to the Dallas location, but the How to Train Your Dragon virtual reality experience is available nationwide (there's over 30 locations in the U.S.) exclusively at iFly.
First of all, the basics: While you can enjoy iFly indoor skydiving as young as 3 years old, the Virtual Reality (VR) experiences are for ages 6 and up and for weights up to 260 pounds. As first time flyers (but now definite repeats!), our package included a short training to start – so they could explain how it works and the various hand signals used in the wind tunnel – as well as two 1-minute flights each before the VR.
They provide the jumpsuits (can fit over regular clothes, just don't wear something bulky), helmets, goggles and foam ear plugs. You do need to wear closed-toe shoes that won't slip off.
I knew they worked with younger kids, but was still nervous if they'd have something that fit my littles – but they had quite the variety and had the right thing for all 7 of us! Don't we look adorable in our gear? 😉
I'm so glad we got to try out the regular flight before, because you can really get a feel for the wind blowing and the instructor guiding your body around as you fly. Especially for the kiddos, I don't know how they would've done having a VR set on without knowing their 'real' surroundings first. Plus we could experience the VR better as we weren't as 'flingy' as the first flight!
If your kiddos are a bit unsure like some of mine were, don't worry – the instructors are incredible, preparing us with all the information beforehand and guiding us every step of the way. Ashley was with our crew, and I can't speak highly enough of her. She kept it extremely fun, safe and was super patient with some of my littles that were more CLINGY….
If you're wondering – after this first flight of his, he had his arms fully out for the second, so we were thrilled at his progress and feeling more at ease! Just from the flights, the kiddos were begging to come back again soon – and we hadn't even done the awesome VR, yet!
Now it was time for the BIG event – flying like a dragon! We raced Toothless and Astrid, but you can also pick Hiccup if you'd rather him. They get you all equipped with the VR headset outside of the tunnel, making sure it's working and you can see. Then you begin your race in a fully-immersive and exhilarating adventure through the world of Berk from the new film How to Train Your Dragon: The Hidden World!
The instructor has you the entire time, moving you around so your flight is totally life-like. They have a screen so the instructor can see exactly what you see, so they can move you perfectly around the mountains, hills or other obstacles you may encounter.
Feel free to look around as much as you'd like, because there's stuff to see ALL AROUND YOU, not just in front! It was so incredible to soar right along our beloved dragon Toothless, and really feel what it's like to fly. This breathtaking journey is unforgettable, and it's truly a family experience I recommend for everyone that's able. My kids are STILL talking about it, and can't to go back as soon as we can. Be sure to ask them about return pass deals when you're there, because that's when you can get the best prices!
Of all the exciting things I've had the privilege of doing for this site, I can honestly say that this was definitely in my top 10 favorites! Hurry and schedule your time to try out this incredible VR experience to feel and see for yourself what it really is like to fly like a dragon!
Who's YOUR favorite from How to Train Your Dragon?
This content may contain affiliate links. We earn a commission at no extra cost to you if you make a purchase. We may earn money, free services or complementary products from the companies mentioned in this post. All opinions are ours alone…
The following two tabs change content below.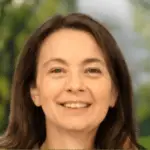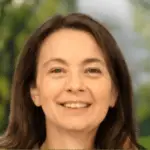 Latest posts by Kelly Dedeaux (see all)