Food Trucks at Schools?
This post is sponsored by the School Nutrition Association. All opinions are mine alone.
When my kids started school, I was surprised at how different things were. There were similarities, of course, but many things were new – such as how much homework it seems is normal for younger kids! Not only that, but school meals have switched things up a bit – the more I learn, the more I wonder if mobile ordering, slushie machines and food trucks at schools is the future. I'm not even talking in several years – it's happening now, and after learning more I'm actually really excited about it!
Photos of food truck, bus & cart – as well as mobile ordering pic – courtesy of Nutrislice & Orange County Schools, Fla.
While at the School Nutrition Association's National Conference in July, I not only learned about how much goes into the food (and supply) decisions for our kids' school meals or ways they're caring for students with food allergies – but also changes they're making to keep kids actually INTERESTED in the foods. When you think about it, kids eat out so much more often than a decade or so ago. When I was growing up, eating out was a rare treat, but now for many families it seems to be something they do multiple times a month – or even week. That changes kids' expectations with meals, so school nutrition programs need to alter along with that to keep them happily fed!
For example, take-out type containers look much 'cooler' than a simple lunch tray, and even the way it's served can make it more appealing to kids that are use to a restaurant or fast food meal. One of the ways they're helping is by changes like the TRAYS the food is served on – they're starting to offer trays that are designed more like a dinner plate instead of that same weird rectangle shape and layout that we all associate with a school lunch tray. Small and simple changes like this can help kids move away from the 'uncool school lunch' mindset, and be more eager to eat the meals offered by their school.
One of the classes I was able to attend while at the School Nutrition Association conference was all about other modern changes being made in schools around the country – like food trucks in schools! Okay, so I don't mean exactly IN schools (because that would be ridiculous), but several schools have been testing out having food trucks – owned and managed by the school food program – available to their kids during mealtimes. What they found when tested at some Orange County public schools was that breakfast meals served increased by 18% after they started using their food trucks and food carts (how cool is a golf cart-turned food cart? love it!). That means less students skipping meals, and getting the quality food their growing bodies and minds need!
Another thing they tested out was mobile ordering. By having this available to students (because 98% of Gen Z own a smartphone – it's just natural to them, I suppose) and parents, their pre-orders increased by 15%. No smartphone? Not to worry, kiosks are becoming a thing as well! I remember in high school, some days I was just too busy to stand in line to order food, so I missed out on eating lunch that day. We don't want kids skipping meals, so having more options to take away the time, stress and hassle (and 'uncoolness' apparently) can greatly increase the odds of them eating.
Last, but not least, is the amount of variety available for school food nowadays. I remember having the same rotating menu of pretty generic items at my schools – even al a cart didn't offer much that was special or unique. Pizza was as exciting as it got for us – or this large slices of bread served with ranch. Going through the School Nutrition Association conference expo, there were tons of options now – everything from taco and nacho bars, to various rice or noodle bowls, and even multi-grain pastries and donuts!
They even take it up a notch by offering 100% juice SLUSHIE MACHINES! I mean, seriously. I would've been THRILLED to have this available in high school – and kids nowadays will think it's 'cool', all while getting their fruit in.
There's so many options and variety with school meals for our kids now, and it's fun to see the changes. As a parent, I love knowing that the school food programs take into account what the kids really want and like, to ensure they'll not only EAT the meals, but also be excited about them! I'd be even more happy if there were food trucks at schools that ALSO came to my house, but I'll take what I can get 🙂
Tell me about YOUR school meals when you were a kid!
This content may contain affiliate links. We earn a commission at no extra cost to you if you make a purchase. We may earn money, free services or complementary products from the companies mentioned in this post. All opinions are ours alone…
The following two tabs change content below.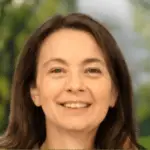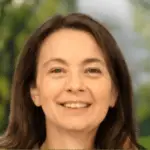 Latest posts by Kelly Dedeaux (see all)