Frozen Olaf Treat Jar from Yahoo! DIY
Thank you Yahoo! for sponsoring this post. While this was a sponsored opportunity from Yahoo!, all content and opinions expressed are my own. #YahooDIY
My kids just started holiday break and are already bored! We still have two weeks until school/normal life resumes, so I think them complaining that 'there's nothing to do' will drive me mad long before then. Luckily, I've been able to create some really fun crafts with them during our off-time, from holiday items to gifts to just plain old crafty messes! One we got to do this week is this adorable Frozen Olaf Treat Jar from Yahoo! DIY.
While searching on Yahoo! DIY for quite awhile (longer than I probably should have, since there's plenty I need to get done) I came across this super fun Frozen Olaf Treat Jar and instantly wanted to make it. She used terra cotta pots and saucers, making it a lot more sturdy….but also a bit more expensive and not very kid-friendly.
I decided to just find supplies I had on-hand to make ours! Now, I may or may not have a ridiculous habit of saving every single glass jar we go through…..okay, I really do keep them all! Storing them drives me nuts, but then I love times like this when I can find pretty much any size/shape of jar I need! To make your own Olaf Treat Jar, go through your house to find supplies you already have to make it work. No need to spend more money, especially during the already-tight holidays!
Supplies
2 cups or pots for the HEAD
3 lids or saucers
1 glass jar (that top and bottom, without lid, fit into the rims your lids/saucers)
White paint
Black permanent marker
Orange felt, stick (if desired, can work without a stick)
White felt
Black felt
Brown felt
Black pipe-cleaners
Googly eyes
Black pom-poms
Hot glue/gun
Treats, of course!
Directions
Since I used some random hot drink paper cups with lids for mine, I had to paint my lids with the white paint. Do plenty of coats, then allow to dry completely. 
Hot glue one of the lids to the bottom of the jar. This just makes a nice 'stand' for Olaf to be on and adds some white at the base to 'round it out'. 
Cut out little 'stick' arms with the brown felt, then hot glue inside as you glue the remaining 2 lids together.
Use the black marker to draw Olaf's mouth onto the bottom cup. Add a white felt 'tooth'. Hot glue the two cups together.  I started with a smaller tooth, then decided I wanted it bigger and just glued the bigger one over it.
Wrap your orange felt around a stick (or just roll the felt, whatever's easier) and glue securely.   Glue it as Olaf's nose. Add black felt behind the googly eyes (slightly above) and glue those to the face. Draw on his eyebrows with your marker. 
Glue the black pom-poms onto his 'belly. Don't actually glue the 2 top saucers to the glass jar, just set them on top. They're your 'lid' for the treat jar! 
Glue Olaf's 'head' (the 2 cups glued together' to the top 2 lids (that are glued together) so they're one piece. Take 3 different length pipe-cleaner pieces and glue them to the top of his head, then bend them so they're like 'stick' hair. 
Fill up your jar with treats, and you're done!
I'm so in love with this craft, and my kiddos were thrilled to make some Olaf jars! Although we're totally in love with all things Frozen, Olaf is our favorite!
I've already made a list of other ideas I got inspiration from on Yahoo! DIY! Here's some of the ones I'm planning to give a try really soon…
This content may contain affiliate links. We earn a commission at no extra cost to you if you make a purchase. We may earn money, free services or complementary products from the companies mentioned in this post. All opinions are ours alone…
The following two tabs change content below.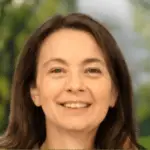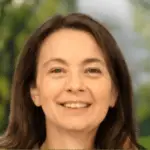 Latest posts by Kelly Dedeaux (see all)