Fun Things to do in Dallas: Safari Run
We were able to try out Safari Run in Plano free of charge to facilitate this review. All opinions are my own.
Do you ever wish there was a clean, exciting place to take the kids in Dallas where they could play, you could relax and everyone would be happy? Well, there sure is now! Here's another thing to add to your list of Fun Things to do in Dallas: Safari Run, now open in Plano!
There's good things about visiting the zoo, or doing a zipline adventure – but the new Safari Run is for kids of all ages! As they say it, it's "Where Kids can Party like Animals"! That's completely true – in this huge safari-themed play place my kiddos went crazy – climbing, sliding, overcoming obstacles, swinging and much more.
My daughter's already begging to have her birthday party (not until August, but of course she's already 'planning' it – I swear she doesn't get one that often!) here because she loved it so much. Here's their party room, complete with murals (in the works, will be completed shortly), straw 'canopy' with lights, plenty of space and chairs, and even a projector to use!
For the younger ones, they've got the 'Little Cubs' area – a mini play place that keeps them much more eye-level. This makes it much easier for parents to stay close! It also helps the little ones get some space from the bigger kids, who may be a little more wild. There's a HUGE couch area for parents – there's space everywhere at Safari Run for the adults to sit back and relax while they watch their kids have a great time!
In another room, separate from the giant play place, is the arcade – plenty of games from bike/motorcycle racing, to 'smash the Minion', Speedball, and many more. The shop for them to buy something with their ticket winnings is great, and the staff was super friendly (and patient! My boys took forever deciding!).
In the main, big play area there's 3 separate slide sets in different spots, helping avoid 'traffic' jams at the top! My kids' favorite was the 3 blue ones – super fast!
SOCKS ARE REQUIRED! In case you forget, they do sell some there. There's plenty of cubby space for kids to stash their shoes – then away they zip to play! Since I'm always nervous about germs – because once one kid gets sick, EVERYONE goes through it and it's a nightmare – I was thrilled to see a great hand-washing area, and could always see a staff member going through cleaning and sanitizing between areas. GREAT for a place full of crazy kids 😀
Like I said before – there's space everywhere for lounging, chatting or for when they start group classes. This would be an ideal playdate place – space for mommies where they can visit while keeping a good eye on the kids as they happily play – AND wear themselves out for a good nights sleep, hopefully! There's screens in every room, as well, so if they want to sit and rest it's super convenient. Even hubby and I got pulled into Meet the Robinsons that was playing while we were there!
I was really impressed with the variety – there's the climbing, slides and bridges of course – but also obstacles like rope course, climbing triangles, zipline, hanging rings – even giant hanging punching bags (like the big blow up ball types, so perfect for kids) along the way! My boys had a blast with a giant blown up ball in one of the 'rooms' of the play place, pushing it around towards each other as they raced for the slides.
Today was a HUGE success as far as my family was concerned – tons of fun, playing, and enough for everyone to do! Even though we were there quite awhile, the kids were still sad when we left because they were having such fun.
Safari Run opens TODAY, and hours will typically be 10am – 8pm seven days a week. Beginning August 6, 2016, Safari Run will offer birthday parties Friday through Sunday, and Open Play hours will be available Monday through Friday only.
Head over to their website to check the hours YOU can go check it out! Your kids will think you're the BEST ever (and will probably sleep really good that night – bonus!)
More Things to do in Dallas
This content may contain affiliate links. We earn a commission at no extra cost to you if you make a purchase. We may earn money, free services or complementary products from the companies mentioned in this post. All opinions are ours alone…
The following two tabs change content below.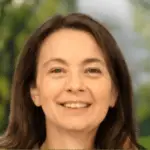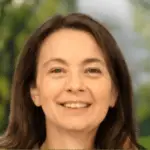 Latest posts by Kelly Dedeaux (see all)