Funniest #AdultingFail Stories
I attended Swiffer's 18th Birthday Bash in NYC as one of their Swiffer Fanatics (aka ambassador). All opinions are entirely my own.
If you follow my social, you've probably noticed the past couple of weeks I've been asking for your Funniest #AdultingFail Stories so I could share some during Swiffer's big birthday bash in NYC. It was such a blast, and there were TONS of hilarious stories from people. Today I'm sharing my favorites, plus telling you about the fabulous time I had at the 18th Birthday Party with some of my favorite people!
First of all, let's check out this awesome party – complete with balloons, cake, and even JEWELED Swiffers! I really wanted to take one home because, come on – it's a sparkly mop! The team I work with at Swiffer never disappoints with their events, and this one was at a whole new level of fabulous. They even decorated the elevator, guys!
I'm still a bit in shock that Swiffer's only 18 years old because I feel like I've been using it my whole life to clean up life's messes. But I guess over half my life is still believable 🙂 Joining in the celebration was the wonderful, beautiful author Kelly Williams Brown of the books 'Adulting: How to Become A Grown-Up in 468 Easy(ish) Steps' and her upcoming book 'Gracious'. I was lucky enough to receive a copy of each, and can't wait to dive in – I'll let you know what I think!
She was the most wonderful person to talk with – super GRACIOUS (fitting, right?) but also real and down to earth. Like one of those people you can't help but want to be best friends with instantly. She had a some major advice for my Busy Mom's readers…PRIORITIZE. Whether it's hosting a dinner party, cleaning your home, tackling a work project or whatever on our list of daily to-dos, she says that we must prioritize and focus on one task at a time. 'Just Clean The Oven' was what she said – it's an awful task to clean the filthy oven, but just take it one step at a time. Clean the oven door. Clean the oven racks. Taking it piece by piece makes it not seem so daunting. We'll do whatever our task is much better by focusing, and we won't feel so overwhelmed. She's amazing!
It's not a party without some Swiffer Fanatics…
Yup, we had a 'fashion show' and broke into 2 teams, charged with creating an outfit – using only Swiffer stuff on blank white shirt/shorts! The other team did great making a cute little skirt and roses on Sam & her pup TinkerBelle – but we won with our 'beautiful' model Jamin from Handmade Home showing off our 'empire waist baby doll tee'. Ya, such fun memories with this crew – and Ashley (Jamin's lovely wife) and I had a blast designing it!
I have to admit, my favorite part was meeting Maks Chmerkovskiy from Dancing With The Stars! No, I don't watch the show (no cable, and I know I'd get totally addicted to it), but with 3 of my kiddos learning Latin Ballroom, and beginning lessons myself, it was neat. Plus, he was such a great guy – so polite, escorting Kelly up onto stage. Then holding TinkerBelle so  Sam could practice the 'Swiffer dance' he was teaching them.
Oh, and we laughed hard when he asked everyone what part of the body does everyone watch for during dancing. We answered 'hips', and he responded with 'well, it's really the butt, but we can go with hips' 😉 Even though he was running late due to all the media wanting to talk with him and needing to catch a flight, he still made time to sign 3 pillows for my kiddos – the kids LOVE them! When he heard one of my girls had her dance competition that coming weekend, he even wrote 'break a leg'. It's the extra things that matter, guys, and Maks certainly has a lot of extra charm – and striking good looks, along with his incredible dance skills!
So, now that you've seen all the fun we had in NYC celebrating Swiffer's 18th Birthday, how about some hilarious #AdultingFail moments?!
Decided to replace the spring on his garage door. He bought the spring and the necessary tools. He took off the old spring, everything was fine. The instructions for the new spring said turn tool twice to set spring, so Matt turned it 3 times. when he opened up the door to test the installation, the door opened quickly, and the garage door opener went off the rail and through his boat. (Matt)
The other day I tried unlocking the front door of my house with my car unlock button and didn't understand why it wasn't working and sent my child to school in her pajamas (Heather D)

Never get dressed in the dark before work. Your shoes that you bought in multiple colors because they were comfy look the same in the dark, and going to work wearing one brown heel and one navy heel just isn't the look you want. (Michelle P)

Continuously pulling up on the wrong side of the car to get gas has me questioning every thing I thought I knew about myself (@lmcfatter0601)
I once accidentally melted the chocolate chips in a batch of chocolate chip cookies. I hadn't realized until after using the mixer that I needed to soften the butter and stuck the whole mix in the microwave to nuke it. (Sarah F)
It took me 15 years to figure out how to put a duvet cover on without climbing inside it. (@arkayoka)
I once changed from my pants to a skirt to attend the temple and rushed indoors, to be greeted with "sister sister, come here", thinking they were offering me something special to do, and discovered I had forgot to pull out my skirt from my waist band and had given everyone a butt show all the way from the parking lot to the temple!! (Ellen H)
When you are eating coco pops out of a Mr Tickle mug, it's time to load the dishwasher! (@enid_eyeglass)
The first time I cooked mashed potatoes for Thanksgiving I didn't know the potatoes had to be cooked! I peeled and cut and couldn't figure out why they wouldn't mash! My cooking skills have improved greatly in case your wondering. (Kerri M)
When you accidentally put the tv remote in the washer .. #adultingfail #adulting it's ok .. it still works (@katie_meshko)
Did you know caulk needs a caulk gun? I didn't at first. (Sarah F)
Chose 35min train vs $50 for taxi…fell asleep on the train & had to pay $100 to get home (@jlatteri)
I once dried an entire load of nothing for an hour (Christina L)
Did you know that a crockpot has to actually be plugged in? Lets just marinate $20+ for 6 hours and then throw it in the garbage. Way to adult, self. (Lauren R)
My friend from college didn't realize that eggs have an expiration date. (Sarah F)
I ran out of dish detergent for the dishwasher, and tried using regular liquid soap. I put in too much, and when I came back inside from walking my dog I had bubbles all over my kitchen floor. It was working it's way down the hall too. It took me 2 hours to clean it up. The positive note is my floor, and really whole apartment, smelled like oranges. (Shalece R)
There were clumps in my sugar container, so I shook it really hard – forgetting the top was still open. Sugar went EVERYWHERE! (Yes – this one was me. More than once)
Just set off my fire alarm cooking chicken nuggets and fries (@stylebyshae)
Getting 4 different kids vacuuming, mopping,or sweeping and then realizing you can only watch 1 maybe 2 at a time. (Clayton R – would this be #adultingfail or #parentingfail? Probably both!)
Don't cook things on wax paper thinking it's parchment paper. (Sarah F)
Did you know if you leave a 12-pack of soda in your trunk in freezing cold weather overnight, it'll probably expand and explode a mess all over? I do now. (Yes – another of mine!)
I think I was either half dead or half asleep this morning because I used hairspray ad dry shampoo (@Kim_Amoral)
Your stove is way hotter than your oven. If you put a glass baking dish with caramel (for… say, flan) on your stovetop to reheat the caramel that accidentally hardened before you swirled it around the bottom, it WILL explode into tiny pieces everywhere. (Michelle P)
See more from our Facebook Live during the event
https://www.facebook.com/Busymomshelper/videos/1268036929944234/
Thank you to the whole Swiffer team, and especially to my friends Johanna and Chelsea for their amazing hard work and including me in this amazing partnership! I love working with such incredible people like you!
Happy 18th Birthday Swiffer!
This content may contain affiliate links. We earn a commission at no extra cost to you if you make a purchase. We may earn money, free services or complementary products from the companies mentioned in this post. All opinions are ours alone…
The following two tabs change content below.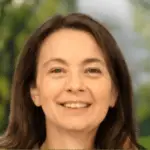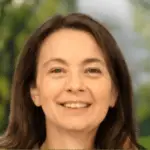 Latest posts by Kelly Dedeaux (see all)