Quality Furniture Shopping at a Better Price
This is a sponsored post written by me on behalf of CORT for IZEA. All opinions are 100% mine.
Guys, we're getting so much closer with our adoption and I'm THRILLED – but also a bit overwhelmed getting ready, of course! Among the many things to prepare, we're now searching for more beds and mattresses, a larger dining table with more chairs, dressers, and all the furniture that comes with growing from a family of 6 to one of 9. Luckily there's smart choices for Quality Furniture Shopping at a Better Price at CORT Clearance Center, because we need furniture that will LAST without breaking the bank!
Let me just be honest and say that I really do enjoy shopping for discount furniture for my home – but have rarely done it because we've been so blessed with hand-me-downs from family and friends the majority of our marriage. Needing so much right away, though, I'm eager to find great pieces to bring in for our new kiddos! When I swung by my local CORT store (you can find your local clearance center), I was greeted right away by one of their staff and she was super friendly, showing me what was where in the store. The sweet gal didn't hover, either, which I genuinely appreciated. I want to shop in peace, free to browse and really consider the items without someone right there.
I also loved the atmosphere and set-up of this CORT store – they conveniently have things staged into sets and rooms, making it easy to find matching items. This is especially nice because they offer EXTRA discounts if you buy sets or "home to go" packages. With how much we're needing to purchase, that's a definite bonus for us!
At first I was hesitant with a discount store with non-new items, but after seeing the great condition the stuff was in, I knew it was an excellent route to go. CORT's furniture isn't cheap, but it's affordable. With a family with this many kids, our furniture will get USED to the max, so I'm glad they're high in quality! CORT furniture is higher quality than other discounted brands, with more durable fabric, strong stitching and real wood instead of particle board. They also have a guarantee – they call it CORT Certified – so that if any item is found to be defective within 90 days of you purchasing it, they'll either repair or replace it. Talk about peace of mind! I really loved these dining chair options – since we're now going to be seating 9 of us around the dinner table. They were durable (you know how kids beat the heck out of dining chairs!), and the perfect price range for us. The leather ones especially caught my eye – easy to wipe off, a mom's dream!
These dressers were perfect options for my girls' room – they'll be needing plenty of drawer space, and I'm glad they appear durable to withstand many years of teenage girl use! I really love the mirror with it, too, but not yet sure if I want that type of mirror for my girls. Maybe for my own bedroom though… 😉
I'm still debating on whether to get some nightstands for the kids' rooms – I know some kids really love and use them, but is other shelving or storage better? If we do go the nightstand route, there are some great ones that even match the dressers! One thing that's good to know: when a section of furniture has a sign with the price for the WHOLE set, you can still ask about purchasing individual pieces. Sometimes things must be sold as a set, but she said most of the items can be sold separately. The dining room chairs I'm looking at, for example, can be separate from the table it's listed with. I don't need a small round table – even though this one looks great – but the chairs would be perfect. I was able to get quick answer and prices just by asking as I browsed, and they were wonderful at helping me look at options of putting things together for extra discounts and such. Everything from the store, shopping experience, staff and selection was fantastic at my first visit to CORT Clearance Center – so go check one out near you and see if they have something perfect for YOUR house!

This content may contain affiliate links. We earn a commission at no extra cost to you if you make a purchase. We may earn money, free services or complementary products from the companies mentioned in this post. All opinions are ours alone…
The following two tabs change content below.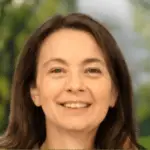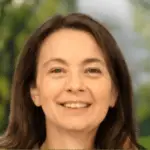 Latest posts by Kelly Dedeaux (see all)