Get Your Home Holiday Ready with Mr. Clean Magic Eraser
This review was made possible by Double Duty Divas and Mr. Clean. I was provided the featured product and compensations to facilitate this post, but all opinions are 100% mine.
I hate cleaning. Like, REALLY hate cleaning! I pretty much did a dance when I realized my kids were getting old enough to do more chores by themselves, some with supervision. I tend to let laundry pile up for days, until I HAVE to put it away because everyone's out of clean clothes. I'm terrible at leaving the sink full of dirty dishes (luckily Hubby is amazing and does them 95% of the time). Vacuuming my bedroom…well, let's just not talk about that. I do want my house to be a little more clean for the holidays, though, because friends and family tend to come over more often. I'm not willing to spend forever on it, though, so luckily there's a way to Get Your Home Holiday Ready with Mr. Clean Magic Eraser!
I've always had a love for Mr. Clean Magic Erasers, because they work on so many things! Whether I've got a scratch in the floor, dirt spots on the wall, or random messes (tends to happen with kids, apparently) it's my go-to cleaning tool. Plus, they do feel pretty cool! There's several spots around the house that have been quite the eye-sore for awhile, so in my mini-cleaning spree for the holiday's I ran around attacking them all with my trusty Magic Eraser. The door frames are now shiny, compared to the yucky spots before….
And Wonder Woman's door had all SORTS of dirt, spray spots from her random art projects, and whatever else all over her door! I'd say she rubbed a black shoe against it for this smudge…but it was way up by the door knob.
I love how the Magic Eraser buffs out random spots and dirt, making the white actually LOOK white on our doors! Yes, this is another from Wonder Woman's room…she tends to be quite messy with all her art stuff!
Even tons of those black shoe-like smudges inside the door frame on her bathroom…what the heck? Lucky for me (and for her) a quick rub with Mr. Clean and it was like new.
Another of my favorite, and most common, uses for it are stickers. I hate all that gunk they leave behind on things! This sticker was on my pretty black chair in my craft room….not sure HOW it didn't bug me for the past 7 years I've had the chair…but it was time for it to go. Scrub, scrub, and away with it!
However, there's one way Mr. Clean Magic Eraser totally AMAZED me this year. I made a really cute sign saying 'Christ is the Reason for the Season' last year, and was super excited to hang it up when we began decorating for the holidays. Stupid me, I left it down for a couple days…and one of the kids (the guilty party has still not been identified) COLORED ON IT WITH CRAYON!!! Yup, I was pissed, to say the least. It looked awful. I was really nervous, but decided that even if the Magic Eraser didn't fix it, it couldn't really make it worse. So I gave it a quick 60-second scrub and……
If I wasn't totally sold on the MAGIC of this eraser, I am now! Even the sprayed-on sparkles are still there, it didn't even scrape up the vinyl lettering, and the colors look perfect. I later asked Hubby if he could see where the kids marked on the sign….he had no idea what I was talking about after inspecting it. LOVE!
Did you know there's about a MILLION uses for the Mr. Clean Magic Eraser? Here's a little video to get your brain going….
#10,101: Want an inexpensive holiday decorating tip? Draw fun designs on the outside of your glasses or serving bowls with bright-colored Sharpies…at the end of the night, simply rub it off with Mr. Clean Magic Eraser.
#3,459: You know that annoying, sticky residue left on holiday toys and decor by price tags? Gently wipe with Mr. Clean Magic Eraser and, viola, it's gone!
#3,155: Candles are beautiful on a holiday table but waxy residue can leave such a mess. Pick the bulk of the wax off and then gently scrub with Magic Eraser to help remove melted wax.
You can find even MORE of the million uses for cleaning and fun by following Mr. Clean on Twitter or Facebook! Want to give it a try on your own? Then you'll love this…
Win Mr. Clean Magic Erasers & a $50 AMEX Gift Card!
This content may contain affiliate links. We earn a commission at no extra cost to you if you make a purchase. We may earn money, free services or complementary products from the companies mentioned in this post. All opinions are ours alone…
The following two tabs change content below.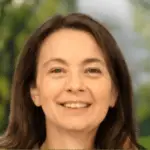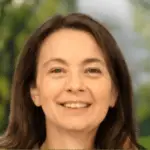 Latest posts by Kelly Dedeaux (see all)