Get Outside Without the Worry of Bugs
Compensation was provided by Guardian via MomTrends. The opinions expressed herein are those of the author and are not indicative of the opinions of Guardian or Momtrends. #WeBeatDEET #Kroger
Going outside was a huge part of my childhood, from playing in the backyard or neighborhood, 4-wheeling or camping, and even tubing down the canal! I love to keep that up with my own kids, especially during the summer months – but sometimes there's the worry of mosquitoes and ticks. This summer I feel more prepared and we can Get Outside Without the Worry of Bugs with Guardian, a DEET-free alternative to traditional repellents.
Guardian's mosquito repellent really helps us – like when we visit our family back in Utah during the summer months, my dad really loves taking the kiddos on an ATV ride up the canyon or mountain.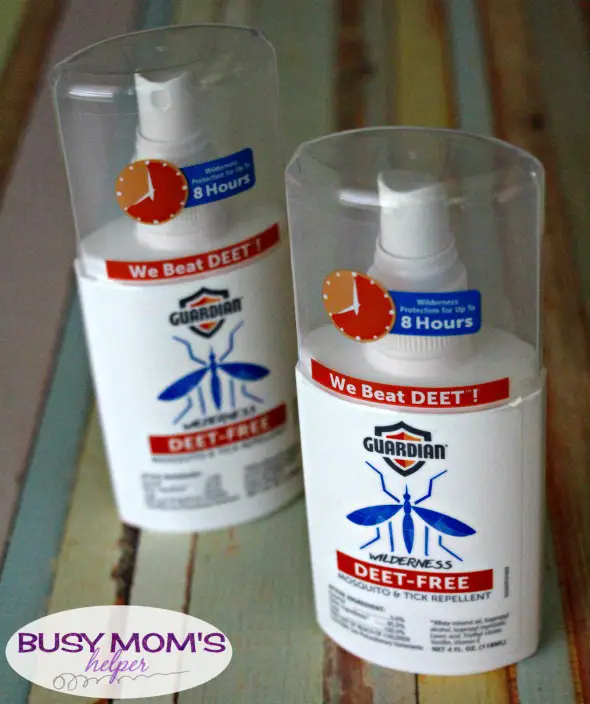 The kids thinks it's AMAZING, and quite a few memories have been made that way – like the time we were all the way up the mountain when it decided to completely downpour on us, so we used giant trash bags as raincoats. Needless to say, we got dirtier than usual that trip, but it definitely will be one we won't soon forget!
On our last summer visit, we went up to a large cave in the canyon and hiked up the rocky surface a bit. The boys couldn't believe how large it was as they stood in the cave opening! They enjoyed looking at the carvings and sketches on the walls of the rock, and felt like real 'explorers'. Things like that are what help make a childhood great – getting outside, exploring, and making incredible memories even if they don't seem 'extra special'. To kids, they absolutely are.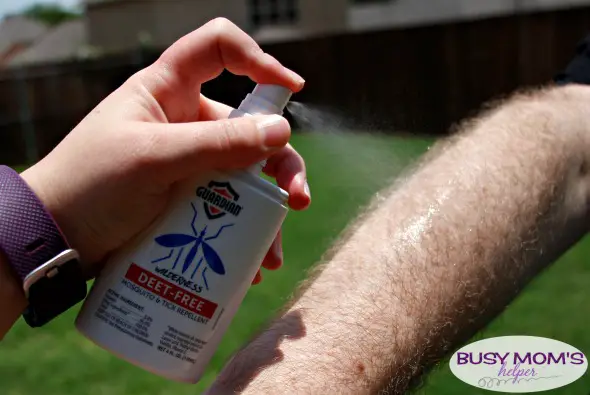 When we go on adventures like this, or sit on a grassy field to watch the fireworks for the 4th of July, or any other outside occasion when the mosquitoes come out – plus the constant possibility of ticks in the outdoors – I don't want to be so worried that it'll interfere with these good times with my family. I've already stocked up on a bunch of Guardian Wilderness (for getting REALLY outdoors, and lasts up to 8 hours) and Guardian Backyard (for those shorter adventures, this lasts up to 4 hours) from my local Kroger store.
I love that it's a plant-based, non-toxic alternative to traditional DEET-based repellents, making it safer for my kids when used as directed. Our kiddos' safety and comfort and of the utmost importance, so for me this takes a big weight off my mind. You get safe ingredients AND the strong, powerful bug repellent needed for those great adventures.  If you hate those weird, nasty smells from some DEET-based mosquito repellents, you'll be relieved to hear that Guardian has a citrus-vanilla scent from the essential oil ingredients. No need to stink just because you're outside, right? 😉 For my extra-sensitive skinned kids, this is an especially good solution!
Want to stock up to prepare for your own outdoor, family adventures? Starting June 18th Kroger will be featuring Guardian at 25% off!
Check out Guardian on Facebook & Twitter
This content may contain affiliate links. We earn a commission at no extra cost to you if you make a purchase. We may earn money, free services or complementary products from the companies mentioned in this post. All opinions are ours alone…
The following two tabs change content below.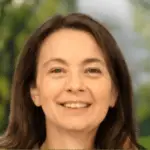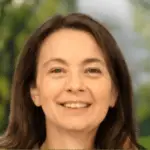 Latest posts by Kelly Dedeaux (see all)