Get Ready to Show Your Joe!
This is a sponsored post written by me on behalf of Joe Boxer available at Kmart. All opinions, photos and downright craziness are my own! #ShowYourJoe #Sway
When you think of the holidays, what comes to mind? Let me be more specific…what CLOTHING comes to mind? My family would respond with a very loud shout of 'PAJAMAS!' You'll understand once I explain below, so Get Ready to Show Your Joe…Joe Boxer Pajamas, that is! I'm even sharing some photos with ME in them (shocker, I know)!
I get dressed practically every morning. I honestly do! Now, before you get all impressed, I should mention that I consider changing out of the pajamas I slept in the night before into NEW pajamas getting dressed for the day! Yup, there's several occasions when I just get right back into comfy clothes for the day. I'm a stay-at-home & work-from-home mama, so I really see no reason I shouldn't be ultra comfortable as I play superheros and ninjas with the kids, or sit cross-legged on my craft room floor working on my next project.
If you had amazingly soft and cozy pajamas like this, though, I'm sure you'd be doing the exact same! The holidays are an extra special time because the weather is cold, the days are shorter (although the workload isn't, what's with that?) and the kids have OVER TWO WEEKS off of school. Even Hubby gets to have a little time off plus work from home during those weeks. With all that fun, WHY would you squeeze into jeans? Think back to previous Christmases…I bet you can recall many of the pjs that you donned those mornings!
It's become our tradition each Christmas that each person gets AT LEAST one new pair of pajamas to enjoy during the holiday break (and beyond!). Whether it's something our 'Elves' leave on Christmas Eve when they head back to the North Pole, or they happen to be in their stockings first thing Christmas morning…the kids EXPECT comfy cozies. I do, too, and I really have a fun time picking out something fun for the family each year! I knew the best options would be Joe Boxer pajamas available at Kmart, and they sure didn't disappoint! Wonder Woman had been begging for soft footie pjs….
We even have our sweet foreign exchange student this year, and they don't do Christmas in her home country! Plus, she's use to it being HOT year-round, so she's been freezing lately. Look at the so-soft-can't-stop-touching-it hooded pajama top I got her to keep away the chills!
She's been putting it on the minute she gets home from school every day! Not that I blame her 🙂 For my boys, they prefer pajama pants, so I got some different COOL designs so they could swap around. They love their blue flames, superhero and 'manly' green plaid bottoms!
It was so hard to pick just one pair of pajama pants for Hubby, since they have so many fun holiday designs for the men! Here's a few of them:
I finally decided on these festive and fun Joe Boxer Unwrap Me pants. And yes, the boys are showing off their 'pajama butts'!
Us girls were a little more 'proper' for our mini pajama fashion show….
Well….kinda….
I loved that there were so many different options for Joe Boxer pajamas to choose from, like the footy pjs, the cute fleece kitten ones Cat Woman is wearing, the boys' super fun and various pants, my super-soft-inside bottoms, and the fabulous hooded loungers. Mine's even an OWL…how fabulous is that? They even have a panda one….but that's wrapped under our tree for Cat Woman to open Christmas morning!
I'm so glad I got their Joe Boxer pajamas from Kmart a little early this year, since it's made our past few weeks of being sick so much more comfortable! Plus, it really got the kids excited for the holidays, since they know that Christmas means comfy pajama days as a family!
Then, when I told them we even get to take a bunch of pictures to share with everyone, they just couldn't control the cuteness! I think I've got some future pajama models here….
If so, their photographer better shoot fast, because these kiddos were so excited, I couldn't get them to hold still for long!
So this holiday, be sure to swing by Kmart and grab your family some soft, cozy, and amazingly fun Joe Boxer pajamas! If it hasn't been a tradition for y'all, yet, I highly recommend you start….you'll LOVE it!
Another great thing about Joe Boxer from Kmart? Their AMAZING holiday ads! Last year's had me laughing like crazy, and they didn't let us down this year! Check out this Jingle Bellies one for the men (one has the Unwrap Me pjs I got Hubby!)
Or this crazy video for 'Santa Baby' featuring the ladies! I sure can't dance this well NORMALLY, much less preggo!
 This is a sponsored post written by me on behalf of Joe Boxer available at Kmart.
This content may contain affiliate links. We earn a commission at no extra cost to you if you make a purchase. We may earn money, free services or complementary products from the companies mentioned in this post. All opinions are ours alone…
The following two tabs change content below.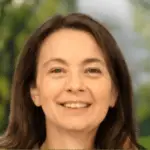 Latest posts by Kelly Dedeaux (see all)