Getting Older Doesn't Have to Mean Looking Older
Did you know that just because you're getting older doesn't have to mean LOOKING older? Thanks to The Women Bloggers and Kendal King Group for sponsoring this post!
I'm 30. That's not a complaint – perhaps a little shock – but I'm happy to have reached 30 and excited for all the years to come! That being said, I've been noticing more and more changes to my appearance – aging can do that. However, as I've learned from my amazing mom who looks more like my sister than the 50-something year old she is, getting older doesn't have to mean looking older. Here's some tips on how to help yourself looking younger – after all, age is just a number! Oh – and we're giving away a $100 Prepaid Credit Card!
Tip #1: Have Great Anti-Aging Products
It's very true – there's products out there that are FAR superior to others. It's just a fact. From facial cleanser to moisturizer, creams and boosters – you need the right type of thing going onto your skin. I didn't really use more than the basics (cleanse and moisturize) until recently, I'm LOVING that I can tell a big difference now with Jouviance RestructivSRD and Collagen Boost creams.
The RestructivSRD fights the 8 clinical signs of aging with 2x the concentration of pure retinol. Talk about giving your skin some assistance with fine lines, wrinkles, uneven skin tone, enlarged pores, uneven skin texture, dull complexion, dehydration and age spots. I haven't gotten the age spots quite yet, but I was noticing uneven tone and texture, my pores were bothering me and there were definitely the start of fine lines and wrinkles. Now I can kick that in the butt – err, face!

The Collagen Boost really helps with hydration and skin firmness/elasticity. No time like now to get that taken care of, right? Plus, prevention is the best medicine! In case you're curious – this comes after cleansing your face, followed by the RestructivSRD 🙂 I'm loving it! They're available at CVS stores, so be sure to grab them next time you're running errands there.
Tip #2: Hydrate
We've all heard the old 'drink 8 glasses of water a day', right? Well, there's a reason for that – it's TRUE! Our bodies are mostly water – about 50-65% – so that should tell you how important it is to stay well hydrated. If we're low on water, it'll first go to the most important functions and organs – our skin is probably one of the last. So if we don't drink enough, the dehydration will show plenty in our skin. Keep it moist and firm!
Tip #3: Exercise
The last thing you want me to tell you to do is exercise, right? Too bad – because it's not only good for keeping you STRONG and HEALTHY, but it keeps you looking younger longer! Plus, ones the fat stores start building up, it becomes even harder to KEEP the weight loss off. So why not just prevent it to save yourself even more work later? And trust me, I'm struggling with this big time, too!
Tip #4: Smile and Laugh
Okay, this may seem really random and strange – but imagine a few people in your mind of different ages. Don't they ALL look younger when they're smiling and laughing? In my opinion, a scowl or frown makes people look older – don't let that work against you. Instead, enjoy life! Be happy, smile a lot and laugh as often as you can – I'm sure this not only makes you look and feel younger at the time, but the happy hormones released MAY just assist with keeping you looking younger longer! Win-win!
This content may contain affiliate links. We earn a commission at no extra cost to you if you make a purchase. We may earn money, free services or complementary products from the companies mentioned in this post. All opinions are ours alone…
The following two tabs change content below.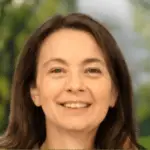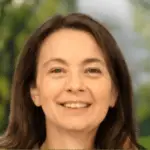 Latest posts by Kelly Dedeaux (see all)