Getting Real About Shedding
This post is in partnership with Swiffer. All opinions are mine alone. #ShedHappens
I've shared before how frustrating all the pet hair in my house gets, and it actually made me hesitant to get dogs because I wasn't sure I wanted to tackle it. I'm so glad I didn't let the shedding stop me, though, because I can't imagine life without any of my special pups! If you're stressed about it, as well, listen up – because we're getting real about shedding here!
Of our 4 dogs, the main one who sheds is our Tula girl, with her fluffy white hair making what we call 'mini Tula's' all around the house! Seriously, it looks like tiny balls of puppy fluff clinging to the floor edges, under chairs and couches, and random nooks and crannies. And now that we moved into a house with super dark wood floors, it shows up REALLY bad!
Here's the thing though – even though all that shedding can be frustrating or make you second guess adopting a new pet, think hard before you let it get in the way. Like they say – #shedhappens – but despite what some think, it can be cleaned up quickly (and easily, so even the kids can do a quick sweep to get the job done!) with the Swiffer Sweeper. It's seriously a LIFESAVER, because our family wouldn't be complete without this goofy fluffball.
Obviously she doesn't care much for sweeping up her own fur piles, opting for a nap in the cozy dog bed. Oh well, the Swiffer Sweeper is so quick to use – especially when we just turn up some music and get it done! The kids actually argue over who's turn it is to sweep, making it great for me (because heaven knows us moms have enough to do).
Choosing to adopt a new pet is a HUGE decision, and there's a ton you have to take into consideration. There's the time and money commitment – taking them for walks, feeding and watering, cleaning up their 'messes' in the yard, plus play and snuggle time. Don't forget the belly rubs, too! At least dealing with the shed can be one potential obstacle that's easily checked off that list!
Since over half of Americans are pet owners, and many have said that keeping the pet hair under control is one of their top concerns, you know it's something that needs to be considered when choosing to adopt a new pet. Thankfully Swiffer makes it super easy when shed happens, so you can have both a clean home AND a happy, furry-family member filled one! The dry cloth that goes on it has deep ridges and grooves that conform to your floor's surface to TRAP + LOCK the dirt, dust and – of course – hair.
And since costs are ALSO a consideration when choosing to adopt a new pup, you can save some extra money with great coupon offers – $2 off the Swiffer Sweeper Starter Kit and/or $2 off the Swiffer Sweeper Dry Cloths Starter Kit in the Target Cartwheel app now through June 2nd 2018! Gotta love saving on the budget, right?
For more info about all the fabulous Swiffer products, check out their website or Facebook!
This content may contain affiliate links. We earn a commission at no extra cost to you if you make a purchase. We may earn money, free services or complementary products from the companies mentioned in this post. All opinions are ours alone…
The following two tabs change content below.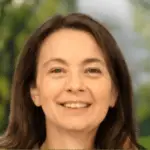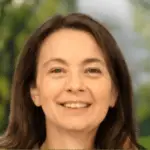 Latest posts by Kelly Dedeaux (see all)