Getting Your Home Ready for Summer
This post is in partnership with Swiffer. All opinions are mine alone. #SwifferFanatic
I'm not ready for summer. Yes, I'm excited for the kiddos to be home (although nervous for how to still fit in work/to dos of course) and trying out the pool in our new house, hitting the zoos and all the fun that comes this time of year. That being said, there's some important things that need to be done around the house that I've been neglecting. If you're in the same boat, here's some tips for Getting Your Home Ready for Summer so we can ALL be a bit more prepared for the coming season!
Since we're going from cold (some places FREEZING) and wet to hot and mostly dry, it's important that we get our home ready for summer and the weather it brings with it. A few tasks now can not only save time and frustrations later, but possibly even money! That's right, some things mean energy savings when the heat strikes – and I'm a huge fan of saving on our budget!
Tasks for Getting Your Home Ready for Summer
Check Your Air Conditioning: Make sure the units are functioning properly, the ducts are cleaned out (you don't want settled dust and yuck from the winter months blowing into your house) and air filters are replaced as needed. 
Check for Leaking Energy: All that cool air you're paying for can escape from little spaces on windows, door gaps and other places. Check around for spots that may need to be re-caulked and fix or add weather stripping as needed. 
Be Ready for Nature: Warm weather means grass, plants and much more outside time – meaning it's going to get tracked in onto your floors. Have a convenient spot for your cleaning supplies, such as your handy Swiffer products. I use my Swiffer Sweeper daily to get all the pet hair and grass the dogs drag in, and the Swiffer WetJet is perfect for keeping the floors clean of pawprints (and kiddo foot prints, of course!). 
Check Your Dryer Vent: This is often overlooked, but it's crazy how blocked up the vent for your dryer can get. Now is a good time to clean that out for better air flow!
Prepare for Bugs: I hate bugs – like REALLY hate bugs. Whether you're the type who sprays to prevent too many in your home, or just like to make sure there's not cracks or crevices they can get in at, make sure you get that handled soon. 
Give Your Plants Attention: Time to prune your trees, check your plants, and maybe even prepare your garden area. You don't want to be out there doing a TON of work on them during the mid-summer heat, so tackle it now.
Change Your Ceiling Fan Direction: I had no idea that ceiling fans can go different directions, and that it mattered depending on that season until a friend mentioned it randomly! It turns out that during the winter, fans should go clockwise to better distribute the heat that rises – but in the summer they should rotate counter-clockwise (at higher speeds) to get a good breeze going in your home. 
Switch Out Your Winter Items: From your winter coats in the closet, to snow blowers in the garate – it's time to get those put away. Things like cute t-shirts and shorts should be brought back out from storage, as well as your outside items like lawn mower, weed wacker, gardening tools, etc.
Check the Deck: Many decks or patios need to be resealed every so often, so now is a great time to check if yours is due for it. With how much time may be spent out there this upcoming season, better have it in great shape to fully enjoy!
If you haven't tackled your Spring cleaning yet, it's never too late – and I for one love starting off the summer break with a really clean house, because heaven knows I'd rather spend the summer enjoying my family than more-than-normal cleaning. Luckily it's then super easy to maintain with the Swiffer Sweeper and Swiffer WetJet – and it helps that the kids think it's great fun using these so are more than happy to help out! 
What do you do to get your home ready for summer?
This content may contain affiliate links. We earn a commission at no extra cost to you if you make a purchase. We may earn money, free services or complementary products from the companies mentioned in this post. All opinions are ours alone…
The following two tabs change content below.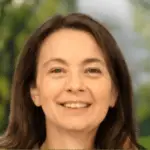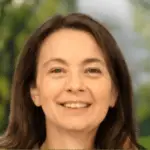 Latest posts by Kelly Dedeaux (see all)