Life Hacks for Your Home
This post is sponsored by Philips Hue via Momtrends Media.  The opinions are mine and are not indicative of the opinions of Philips Hue or Momtrends Media. 
When someone ask how your life is going, how many of you answer with 'busy'? I sure do – because that seems to be the overall theme of motherhood. Now with back-to-school season upon us, schedules have gotten even crazier for most, so I know we could all use these Life Hacks for Your Home to make family life a little bit easier – and more enjoyable! I truly think it's the little things – slight adjustments – that can add up to a huge difference in helping families throughout the year. Small changes to help our routines seem to stand out, but what are some easy ones to apply?
Morning Routines: First of all, did you know that light has a major impact on not only our moods, but also our schedules? One thing I hate when it gets closer to Autumn and winter is that the mornings before school are really dark. I don't want to be up getting ready for the day when it looks like nighttime outside, and of course my kids don't either! That's one of the many great things about Philips Hue smart lighting – you can actually adjust and control the COLOR and COLOR TEMPERATURE of the light, as well as the brightness!
For example, when it's about time to wake up you can set the Hue lights at a lower brightness level (perhaps, 25%) to encourage waking up. And yes, I need about as much encouragement as my kids – sometimes more! Then as they're getting more awake and ready for the day, turn up the brightness gradually to 100%. There's even a pre-set 'energize' mode to help give a natural 'boost' to your family that early in the morning, with a cool daylight tone.
Want to know something even better? You can control the Philips Hue smart lights FROM AN APP ON YOUR SMARTPHONE OR TABLET! Seriously, that's a life-saver for us busy moms – especially when WE are groggy trying to get ready for the morning hussle. And if you have Amazon Alexa, Google Assistant or even Siri with Apple HomeKit, you can control the the Hue lighting system with just your voice. It sure seems like it was made to help us parents out!
Afternoon: Okay, so we addressed a hack for making morning transitions easier – how about making homework time better? I really like the idea of a great homework station or fun reading nook (my kids LOVE to read) – so how can lighting help? I know that I struggle to focus more with certain lighting conditions – but you can turn your Hue lighting to the pre-set 'concentrate' mode to help when your family is doing homework or studying with the crisp, white light. For reading, choose the 'read' light for a softer, comfortable tone!
Evening & Weekends: Enough with the less favorite times of day – how about hacks for your home for the FUN times? I'm a huge fan of music and movies, so the fact that I can switch up the COLOR of my Hue lighting sounds like a blast! You can even sync your lighting with the content that's being played on your computer – this works for movies and music. How awesome is that?! When my girls heard about this, I swear it was like Christmas morning for them. Now there's some major dance parties going on in their room!
As y'all know, our family really likes gaming as well – whether our own games, as a family or just hubby and I. The trouble is that you're looking at a screen with varying lighting, so you don't want the room DARK but you also can't see as well with normal lights. It's been much better with our Philips Hue lights, because we can adjust the brightness as needed, as well as the color for some real fun. See – not all life hacks for your home have to be about the boring moments!
Nighttime: We've gone through the day from wake up and after school – now how about going to bed? We moms love it when the kids are in bed (FREEDOM!), but sometimes getting them to sleep is a battle. Just like you can gradually make the lights brighter and help boost your mood and energy level in the morning, why not switch it around with the 'go to sleep' option on your lighting? With Hue, you can set the specific time you'd like the lights to gradually dim, helping to ease your kiddos to bed. Then you and hubby can enjoy the pre-set 'relax' scene with the warm, dimmer light and unwind after another crazy day (aren't they all?).
Eager to try it out and see how these simple hacks for your home lighting can really help your family's routines and moods? Just nab the Philips Hue White and Color Ambiance starter kit. It includes four A19 standard-size LED bulbs which can go into any standard, indoor light fixture, as well as a bridge (the heart of the system for the app-based control of your Hue lights). There's also an Ethernet cable to connect it to your wireless router, and (of course) a power cord that fits in any standard outlet.
Bonus: One last hack for your home using this awesome lighting system! Using the app, you can control the lights when you're not even home! This is awesome if you're out later than expected, because you can arrange for the lights to be turned on when you return, instead of stumbling into a dark home. Love it!
With back to school in full swing, I know all of us busy moms can use all the help we can get – so let us know about your own home hacks that make crazy schedules (or groggy mornings) a bit better!
This content may contain affiliate links. We earn a commission at no extra cost to you if you make a purchase. We may earn money, free services or complementary products from the companies mentioned in this post. All opinions are ours alone…
The following two tabs change content below.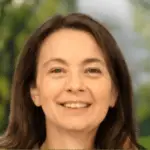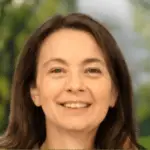 Latest posts by Kelly Dedeaux (see all)