Be Company Ready Even When You HATE Cleaning
This post was sponsored by P&G as part of an Influencer Activation for Influence Central. I received complimentary products to facilitate my review. #PGDetailsMatter
Does anyone here actually LIKE cleaning their house? I sure don't – but I also don't want a dirty home. I want it to look and smell nice. I also HATE that rush before company comes (or worry that occurs with unexpected company showing up) to get everything fresh. Luckily, there's some great ways to just spend a few minutes to Be Company Read Even When You HATE Cleaning, and a few tricks to keeping it that way all week long!
I have 4 active kids and 2 big dogs. That means a LOT of sweaty clothes, bedding, even couches! This brings a whole new challenge to cleaning because sometimes even if it IS clean, it doesn't smell that way. If I can incorporate a few things that REALLY  make a difference to things looking AND smelling clean, then I'm all on board! While this stuff works all year long, with summer often comes company – family visits, friends in town, whatever. Time to bring that clean level up just a notch or two, right? Better swing by Costco to grab the P&G Household Needs products to help.
Isn't my little helper adorable? He helped me get all stocked up – we have company coming for about half the month, so I don't want to run out of anything!
Tip #1: Keep Supplies Stocked Up – Especially Essentials
In a family as big as ours, we definitely don't want to be in a shortage of toilet paper – add in more company, and I better be ready. We keep our extra Charmin Ultra Soft fully stocked in every bathroom (we have four) – whether we use under cabinets or in our DIY Toilet Paper Holders. Then some extra packs go under our stairs, just in case.
Tip #2: Give Surfaces a Good Wipe Down
While paper towels have about a zillion uses, when we're in a hurry to clean I just give my kiddos some Bounty Advanced sheets and have them wipe down all the surfaces really well. Our piano that shows every spec of dust, counters, stair railings – it all gets wiped down nicely.
Tip #3: Keep Things Smelling Fresh
Remember how I mentioned a bunch of active kids PLUS dogs? Ya, it can get a little musty smelling in our house. Yuck! I use Febreze Air Effects so often, my kids now will say 'Mom, can you spray that stuff on the couch, it smells like the dogs' or the same thing about their beds after a hot night. Or they call it the 'flower bottle' 🙂 Either way, I use it to help with our couches, beds, the playroom, and keep a bottle in each bathroom – just in case.
This was also a HUGE help last week – we got a new couch from a yard sale. We'd been needing a bigger one to fit our whole family, but didn't have the budget for any we could find – until this one. $100 for a HUGE sectional that fills up our media room. SCORE! The bad part – it smelled like old people. I'm sorry, but that's the best way I can describe it! I gave it a good spray, and it's already so much better.
Tip #3: Get Laundry Clean AND Smelling Great
Maybe it's a boy thing, but sometimes (especially when they've been out in the hot weather playing) I wash their clothes and they STILL have a little sweat smell on them. Same with their bedding – what gives?! I've started using Downy Unstopables to get and keep our clothing, towels and bedding fresh. Be sure to follow the directions on the bottle and put them in the drum of the washing machine before the clothes. This has also been a HUGE help when washing the dog bedding and pillows!
These are just a few of the things that allow me to keep my house looking and smelling amazing – even though I hate cleaning and don't spend a ton of time! When our company comes soon, it won't be a mad dash getting things cleaned up, since it's just a normal thing. Yay for easy cleaning!!!
This content may contain affiliate links. We earn a commission at no extra cost to you if you make a purchase. We may earn money, free services or complementary products from the companies mentioned in this post. All opinions are ours alone…
The following two tabs change content below.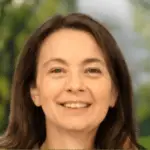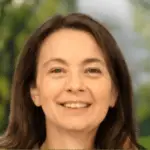 Latest posts by Kelly Dedeaux (see all)