He Named Me Malala: An Intimate Look into the Life of the Youngest Nobel Peace Prize Winner
This is a sponsored post on behalf of Review Wire Media for 20th Century Fox. I received information to facilitate my review as well as a promotional item to thank me for my participation. All opinions are mine alone. #HeNamedMeMalala #WithMalala
If you haven't heard her name, I'm pretty sure you've heard her story – at least part of it. This new documentary He Named Me Malala shows so much more – an intimate look into the life of the youngest nobel peace prize, Malala Yousafzai. Such an extraordinary story of a girl who says she's just 'ordinary'.
If you've heard the story of a 15-year-old girl in Pakistan who was shot in the forehead on her school bus. She was targeted, along with her father, for supporting girl's rights to education. She spoke out, knowing the risk, knowing it would make her a target, yet with a bravery I can't even imagine.
Despite all odds, she survived and is now a leading campaigner for girls' education globally, and has co-founded the Malala Fund. She travels all over to meet with presidents and other important figures, speak at and visit schools, all while trying to get through high school herself with good grades!
There's a very interesting story behind her name, but I don't want to spoil it – I'll save that for the movie 🙂 Let's just say she certainly lives up to the legend!
Done by acclaimed documentary filmmaker Davis Guggenheim (Waiting for Superman, An Inconvenient Truth), the film shows us how Malala, her father Zia and her family are committed to fighting for education for all girls all across the world. Even though Malala says she IS just an ordinary girl, she's already caused many waves towards more rights for girls everywhere.
Be sure to catch the broadcast of
He Named Me Malala
on Monday, February 29th 8 pm est/7 pm cst to see an inside glimpse into her extraordinary life – her close relationship with her father (who inspired her love for education), her impassioned speeches at the UN, even her everyday life with her parents and brothers. Her youngest brother sure cracks me up!
This content may contain affiliate links. We earn a commission at no extra cost to you if you make a purchase. We may earn money, free services or complementary products from the companies mentioned in this post. All opinions are ours alone…
The following two tabs change content below.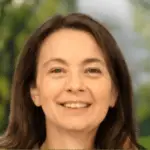 Latest posts by Kelly Dedeaux (see all)