Healthy Snack Options for Kids
This is a sponsored post written by me on behalf of Schreiber Foods, Inc. All opinions are entirely  my own.
As we can tell from the progress reports coming home lately, school's been in session for quite a while now. You'd think I'd be more in the swing of things, but goodness no! While I'm dropping the ball on a few things, at least I can ensure my kids have great foods in their lunches and for snacks – even when we're busy with homework or dance lessons! These healthy snack options for kids are not only tasty, but now feature their favorite characters!
Now that I've admitted to being a busy mess, let's talk about how I still make it through as a good parent – with some help, of course! I have resources for helping the kids with homework projects, a great hubby who helps with the morning rush, and plans for taking care of the insane schedule. I also have reliable snacks in our pantry and fridge that I can count on to be a wholesome, healthy and responsible choice for my kiddos! These Disney® Frozen Snack Cards are made with milk, so they're a good source of both calcium and protein. With the rate my kids are growing – especially the boys – they sure need as much of those as their bodies can get!
With 4 kiddos (hopefully 7 soon!), it's not often that I find a food that they ALL like and actually ask for – but these are one that pleases the entire family. I even like grabbing one for an afternoon pick-me-up some days. Plus, they're so versatile that you can eat them with a variety of other things. My kids love trying new variations with their cheese – maybe I'm encouraging their inner chefs!
I make sure to keep a good stock of Disney® Frozen Snack Cards in my fridge, refilling when I run to Kroger each week or so. You can stock up from your local retailer, like Kroger, the next time you're out and about, too! They're ideal for packing in your kids' lunchbox for school, or they're perfect as a convenient after-school snack. Don't you just love things that make a mom's busy life a little easier, and are also a smart choice for your kids?
Since we're in a big hurry after school some days for dance lessons, these come in handy for being on-the-go. I just get them from the fridge and we can head out, keeping my kids happy with a non-messy snack while we drive. They're the perfect size, and individually packaged to make them mess-free. We moms can sure appreciate that!
When I ask my kids which of the fun Disney® Frozen characters displayed on the individual cheese packaging they want, they tend to choose different ones each time. I have to agree that it's fun to switch things up a bit! Now your kids can have even more fun with the awesome kid's activities at the Cheese Adventures site – and they also have plenty of useful tips for us moms. They couldn't leave the person who takes care of all of this for our kids out, right? 😉
So we're making smart snack choices for our kids by grabbing these Disney® Frozen Snack Cards for their lunches or afterschool snacks – but what about a smart choice for your whole family? I'm talking about saving money – that's a choice we can all get behind, I'm sure. You can grab coupons for these tasty cheeses at the Cheese Adventures site for $1 off your purchase (expires 01/15/2017). That makes it even easier to stock up so you're well-prepared for packing lunches or when snack time rolls around!
Which character would YOU want on your cheese?
.
This content may contain affiliate links. We earn a commission at no extra cost to you if you make a purchase. We may earn money, free services or complementary products from the companies mentioned in this post. All opinions are ours alone…
The following two tabs change content below.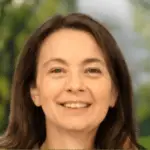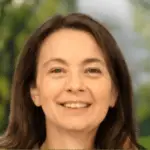 Latest posts by Kelly Dedeaux (see all)