Help with Green Smoothies
I received a free copy of this book to facilitate this review. All opinions are mine alone. Some links are affiliate links.
If you want to be healthier, but need Help with Green Smoothies, then you've got to check out this new book that I'm now using DAILY! I never thought I'd be enjoying delicious, healthy smoothies in my normal routine, but I'm thrilled at the difference this change has made for me!
I love smoothies – like L-O-V-E them! But….I kinda suck at making them really delicious and healthy on my own. I was eager to make a lifestyle change though, because my health could really use a kickstart int he right direction – wouldn't hurt to loose some of this extra weight, either! I jumped at the chance to try out the new book Simple Green Smoothies by Jen Hansard & Jadah Sellner, but never knew it'd make such an impact!
Guys, there's over 100 tasty recipes in this beautiful book! I struggle to make a single tasty smoothie, and they've got a cool hundred plus. Getting started, for me, was the hardest part – I wanted a real change in my health and diet, but a realistic one. These gals are genius because they included a 10-day Kickstart. It's like they KNEW I'd be totally lost at the beginning!
Not only do they have stunning photos (I mean, who's talented enough to take that many green smoothies and give you dozens upon dozens of different, gorgeous, mouth-watering photos? These girls, that's who!) but they also include inspirational quotes, useful 'Did You Know' tips, and other cool info to help you be a "Rawkstar".
Jen and Jadah claim that these are 'Tasty Recipes to Lose Weight, Gain Energy and Feel Great in Your Body' – well guess what? I believe them 100%! I've been doing the kickstart plan about a week….and today was the first day I missed. No green smoothie for me today 🙁 I didn't think it was a big deal earlier in the day, but it actually hit me HARD later on. I could tell the difference! Low energy, not focusing as well – it was kinda weird and like 'oh, well, these ladies know their stuff after all!' I'll be heck-bent if I miss another day again, that's for sure.
If you're worried about taste or texture, don't – yes, there's some recipes that are yummier than others (the one called Beginner's Luck is my FAVORITE) and yes some don't have as smooth of a texture as I personally would prefer – I didn't struggle with them like I thought I would. I love that they're EASY, too! They explain exactly what to blend first, give tips on frozen vs. fresh, swaps for when you're really in a hurry, and break down the 10-day shopping list perfectly.
It only took a WEEK to get me converted to a 'rawkstar' and I can't wait to see the difference this small, simple change to my daily habit will make down the road! More energy? Yes, please! Weight loss? Can't wait! Maybe I'll be running marathons like Jen or back into my 'honeymoon jeans' like Jadah by the end of 2016!
Grab your copy of Simple Green Smoothies now for a healthy, easy &Â DELISHÂ change!
This content may contain affiliate links. We earn a commission at no extra cost to you if you make a purchase. We may earn money, free services or complementary products from the companies mentioned in this post. All opinions are ours alone…
The following two tabs change content below.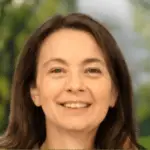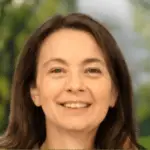 Latest posts by Kelly Dedeaux (see all)