Holiday Gift Guide for Girls 2015
I received some products to help facilitate this post. All opinions are mine alone. Some links are affiliate links.
Christmas is in less than five weeks – FIVE WEEKS, people! Since we still have tons of stuff in boxes from our move, it's a bit of an understatement to say I'm panicking just a little. If you're like me and need a bit of help figuring out some fabulous gifts, don't you worry – we're sharing our favorite toys, games and movies for the year for the next few days, broken up into groups. Let's start it off with our Holiday Gift Guide for Girls 2015!
You can also follow these links to check out our gift guides for: Boys, Star Wars Fans, and Families.
DohVinci Anywhere Art Studio Easel & Storage Case Set
Let your creativity pop with a unique make-and-display art experience that just might get you hooked. Brought to you by the makers of Play-Doh modeling compound, DohVinci design kits let you decorate and personalize your world in so many colorful ways. It's super easy for almost anyone to do! Just use the innovative air-dry design compound and Styler tool to create dimensional designs with bold 3D lines.
DohVinci Spotlight Spin Studio
Let your creativity take center stage with the Spotlight Spin Studio! Now your DohVinci designs can enter all-new dimensions with this unique design-and-display turntable. To get started, load a Deco Pop tube into the Styler and place a flat or 3D project on the motorized spinning platform. While designing, shine the stable white light onto your project as you squeeze the Styler to create bold 3D lines, swirls, and anything else you can imagine. You can also spin by hand for a freestyle experience. When you're ready to display your designs, choose from 4 colorful and flashing light styles to feature your masterpiece in a spectacular lightshow! With 2 vase projects, 3 flat projects, a Styler tool, and 6 Deco Pop tubes (including 2 Blendables colors), this super studio comes with everything you need to turn arts-and-crafts time into a dazzling experience!
DohVinci Deco Pop Complete Refill Collection
Get more colors for your 3-D designs with the Complete Refill Collection! The 12 Deco Pop tubes in this pack come in bright colors, and they work with the DohVinci Styler (sold separately).
 Nerf Rebelle Agent Bow Blaster Pink Deco
Your performance will be top-notch when you launch your arrows at targets up to 85 feet away with real bow action. When you insert one of the 3 arrows and press the sight trigger, the electronic sight lines up your shot for pinpoint accuracy. But you can also make your mark as a spy, because each arrow contains a secret message that can only be decoded with the included decoder. Give the decoder to a friend so you can send coded messages in plain sight of your opponents!
ALEX Toys Spa Hair Chalk Salon Craft Kit
Show off your true colors with the Hair Chalk Salon. Add temporary streaks of color using the colorful chalk pens on your hair. Create a fashion statement using the special tools to add beads and finish your designer hair do.
Disney Imagicademy Storymation Studio Stop Motion Movie Kit
You make the movies the Imagacademy from Disney. Get creative with the characters, backgrounds, clay and costume molds. Download the free and easy-to-use Storymation Studio animation app and make your own animated masterpiece inspired by your favorite Disney films.
When the pets travel around the world, they do it in style! This cool vehicle comes with more than 165 pieces to make every ride an exciting one. Jet converts and opens up into an extended play area; it also features a translucent, opening canopy where you can hang accessories and decorate it with Deco Bits pieces. Other fun features include an opening cockpit and a rear area for storage for pets who want to take a nap! Jet also includes 3 hanging swings, a slide, and a pet feeder. Comes with 4 exclusive pets.
Littlest Pet Shop Collector Party Pack Doll
Littlest Pet Shop empowers girls to "Be Who You Want to Be"! With loads of quirky, cute pets and style sets, girls can create an incredible collection that shows off their unique style. Join Blythe and her pet friends on the Littlest Pet Shop television show. And now girls can create their very own Littlest Pet Shop world with Style Sets, Scene Style Sets, Themed Play Packs, and lots of cute, colorful pets. It's an easy-to-build system that lets girls create, decorate, style, and collect to tell their own unique stories.
Candy Craft Chocolate Pen Exclusive Bonus Kit with Extra Molds and Refills
Draw one-of-a-kind delicious shapes made with real confectioners chocolate. Write messages that melt in your mouth. Fill special candy molds with an incredible level of detail and design. The motorized chocolate pen dispenses real chocolate that hardens in minutes at room temperature or in the refrigerator Choose your color The kit includes pink, blue, brown and white chocolate. Cleanup is easy The melted chocolate never touches the pen, and partially used tubes are easy to store
 VTech Flipsies Eva's Tree House and Vet Center
Eva dreams of becoming a veterinarian! Flipsies Eva's Tree House and Vet Center is a 2-in-1 playset that transforms from a tree house where she can hang out with her friends to a vet center where she can take care of her pony Hazel and other animals! Collect Eva's friends, and they can switch clothes, wigs and accessories for more fun styles (each sold separately). Press the charm on Eva's necklace to see it light-up and to experience her friendly personality. Place Eva on the two MagicPoint locations on her playset or other MagicPoint locations on Flipsies playsets (each sold separately) and she'll respond with playful phrases unique to her own personality. Let your dreams shine with Flipsies!
Crayola Light Up Tracing Pad Pink
Kids can draw like a pro with the Crayola Light-Up Tracing Pad, featuring over 35 pieces to inspire the imagination. Using the included fashion- and horse-themed tracing sheets, or the hundreds of downloadable online images, children ages six and older can draw creative scenes with crisp, clean lines. The kit includes a graphite pencil and colored pencils for drawing, illustrating, and coloring.
Break out the sleeping bags and leave the lights on. It's a sleepover party and we're staying up late! Spin the Spinner and attempt to complete one of over 200 act it, work it, or party challenges.
My Little Pony: Equestria Girls: Friendship Games Movie
Now, in the new animated film My Little Pony Equestria Girls: Friendship Games, Canterlot High meets its rival school, Crystal Prep Academy, in a competition that's a long-standing tradition: The Friendship Games, a series of exciting events that includes archery, motocross, and rollerskating! Sunset Shimmer is tasked with keeping magic out of the games to keep things fair while she and her friends compete against Crystal Prep's top students led by someone with an equal amount of interest in Equestrian magic: this world's Twilight Sparkle.
My Little Pony Cutie Mark Magic Canterlot Castle Playset
There's a party for every pony at the Canterlot Castle playset! Your Princess Celestia and Spike the Dragon figures are the hosts of the best parties around at their castle. This tower of My Little Pony fun is 3 stories tall and it has a real working elevator to bring all the ponies (sold separately) to the second and third floors. Or any pony can trot right up the front steps to the throne! The castle is full of codes that you can scan (device not included) to unlock fun in the My Little Pony Friendship Celebration app! With furniture and decoration accessories to make the castle your own, this playset has everything you need for royal pony adventures on every floor!
Disney Descendants Head Hints Game
Heads up! It's the game of clues, secrets, and silly stunts! Maleficent is up to her evil ways, and she's mixed things up right before Ben's coronation! In this fun Head Hints game, your job is to put on your crowns and work as a team to defeat her. Can you guess what mystery character you are? If you can all guess 12 Mystery cards before 4 Maleficent cards show up, everyone's a winner!
Easy-Bake Ultimate Oven, Purple
The all-time favorite toy oven from Easy-Bake has a stylish look and modern features perfect for today's creative bakers. It's the Easy-Bake Ultimate Oven. This oven comes with the tools young bakers need to make their own delicious treats. Make bite-size, yummy chocolate chip cookies with the included mix, and so much more with a sweet and savory variety of kits and refill packs for the Easy Bake Ultimate Oven (each sold separately).
Darice 80-Piece Deluxe Art Set
Studio 71 deluxe art set overflows with color and creativity. For the serious artist. Set includes 24 color pencils, 24 oil pastels, 24 watercolor cakes, 2 paint brushes, 2 drawing pencils, pencil sharpener, kneaded eraser and sanding blocks. Provides an artist with a wide range of materials in a compact, portable wood case with handle.
This content may contain affiliate links. We earn a commission at no extra cost to you if you make a purchase. We may earn money, free services or complementary products from the companies mentioned in this post. All opinions are ours alone…
The following two tabs change content below.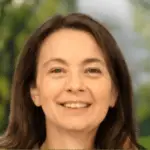 Latest posts by Kelly Dedeaux (see all)