Is Your Family Prepared in Case of a Home Fire?
This is a sponsored post written by me on behalf of Nationwide Mutual Insurance Company. All opinions are 100% mine. #HomeFireDrillDay
As parents, we do everything we can to keep our kids as safe as possible. This may include choosing the right car seat, keeping poisons, chemicals and medicines out of their reach, or even securing TVs or dressers to the wall to prevent falling. But is your family prepared in case of a home fire? We use to say 'we'll get to it later' – but what happens when 'later' is too late?
Our kids tell us often about school fire drills, which they do regularly. If they're that important to the schools, I think it's even more so to do fire drills and preparations at home. A home fire happens every 86 seconds – that's less than 2 minutes – yet only half of parents say their kids wouldn't know what to do if their smoke alarm went off. Mine sleep right through it, as we've learned through the few times we've accidentally set ours off!
On Saturday, October 15th, 2016, Nationwide Make Safe Happen – with members of the Make Safe Happen Advisory Council – will launch a brand new national observance day: Home Fire Drill Day! All over the country, families are encouraged to practice their home fire drills, ensuring that we all – especially children – know the escape plan and can be prepared in case of a home fire. Here's some steps as you help your family practice and prepare:
You can definitely  make it fun for the kids – which will not only help them pay attention to this important practice, but help them remember for when it counts!

One very important thing to remember is TIME – you may only have 5 minutes, maybe 2, you don't know until you're at that moment. Have your kids time their 'big escape' for a little game, but also to make sure you all know how, where, when, etc. We like to do 'pop quiz' moments throughout the year with our kids – randomly saying 'okay, let's say there's a fire right now, what's the plan?' This helps us get practice (even if it's just discussion) of different locations and moments during the day. If we're all in the dining room eating dinner, it's a different escape plan than during the night when they're asleep.
Whatever your plan is, make sure everyone knows it. If you have pets or littles, make sure everyone knows who is getting who, and back up plans if necessary. Our kids sleep upstairs – their main route is down the stairs and out the front or back doors. If that's blocked, then they know the plan to escape through a window with a ladder. We remind them about checking doorknobs in case they're hot, and staying low if there's lots of smoke so they don't inhale it.
Click this image for a printable sheet so your kids can map out your family's home fire drill plan:
This content may contain affiliate links. We earn a commission at no extra cost to you if you make a purchase. We may earn money, free services or complementary products from the companies mentioned in this post. All opinions are ours alone…
The following two tabs change content below.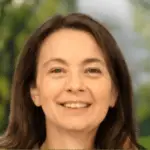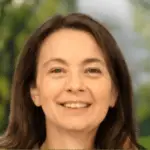 Latest posts by Kelly Dedeaux (see all)