Fruit & Yogurt Homemade Popsicles using Leftover Baby Food
This is a sponsored project by Kendal King Group/The Women Bloggers, LLC. All opinions are mine alone. #CookingWithGerber
Did you know that my twins are just shy of 18 months older than my youngest? That means I had three in diapers at the same time, one learning to sleep through the night while the others learned to run and climb, one drinking a bottle and the others learning to eat more solid foods. It was a CRAZY time! One thing we did with that many young ones was stock up heavily on baby cereal and baby foods – which was great until they started to outgrow them and we had a bunch left. There's so many recipes we learned to use them in, like these yummy and easy Fruit & Yogurt Homemade Popsicles using Leftover Baby Food! Oh, and don't miss our $50 Gift Card giveaway at the bottom 🙂

It's getting hot out there, so these are the perfect summer snack. Plus, you can just quickly make them and store them in the freezer, then they're ready when you are! For these, you'll need some Nestle Gerber Yogurt Blends and Gerber 2nd Foods Baby Food from Walmart (we're sharing another AMAZING recipe later this week – doughnuts! – using Gerber Oatmeal Cereals, so grab those while you're there, too).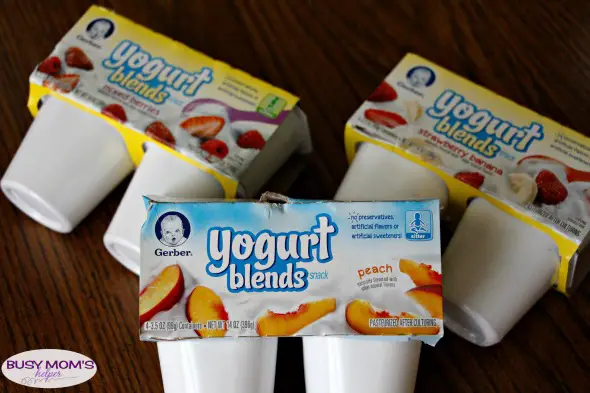 Why would I use baby food and cereal in my recipes, you may ask? They're all-natural without added sugars, making them a much healthier choice than what I could grab at the store. Plus, being this simple to make and having control over what goes into my kids' food is a definite bonus!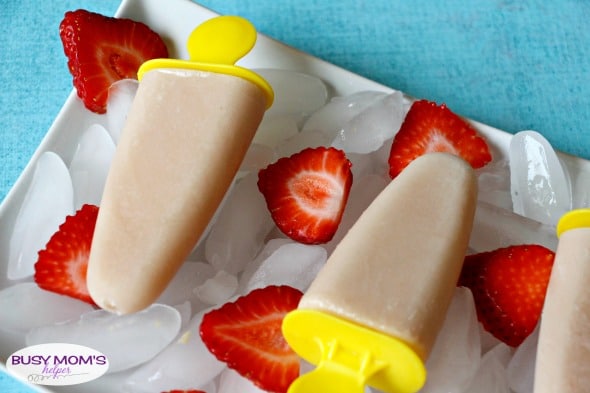 Now I did two different recipes, but you can mix it up based on the flavors you have or want. My kids were split between which was the favorite – the Peach Lemonade or the Mixed Fruit!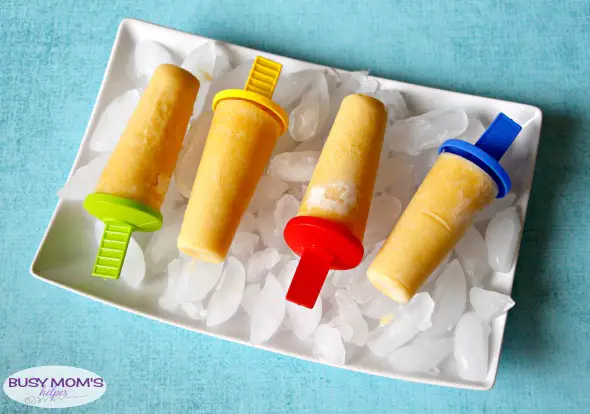 Homemade Popsicles
Ingredients – Peach Lemonade
Gerber Yogurt Blends Peach flavor (4 individual containers)
Gerber 2nd Foods Baby Food Peach flavor (2 individual containers)
1/2 can Sparkling Lemon-flavored drink
Ingredients – Mixed Fruit
Gerber Yogurt Blends Strawberry Banana flavor (4 individual containers)
Gerber 2nd Foods Baby Food Apple flavor (2 individual containers)
Gerber 2nd Foods Baby Food Apple Strawberry Banana flavor (2 individual containers)
1/2 – 1 can Sparkling drink
The directions are the same for both
Directions
Mix all of the ingredients together.
Carefully pour (or use a funnel) into your popsicle molds.
Freeze then enjoy!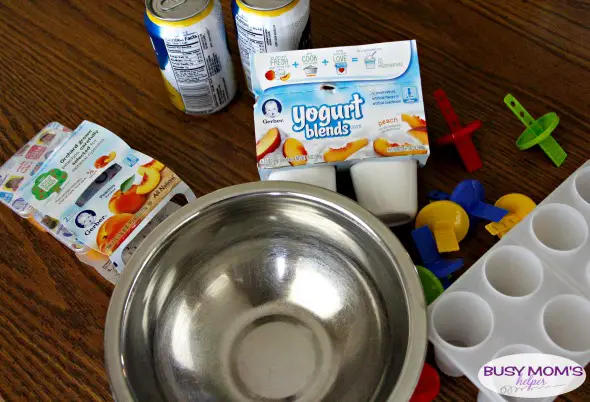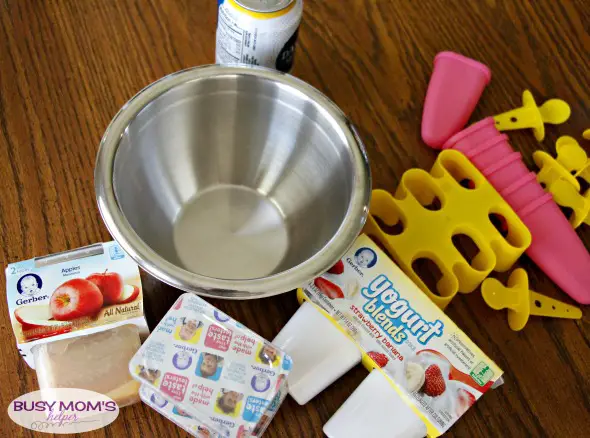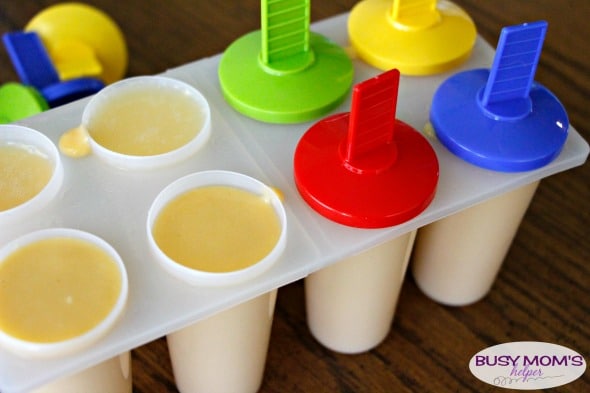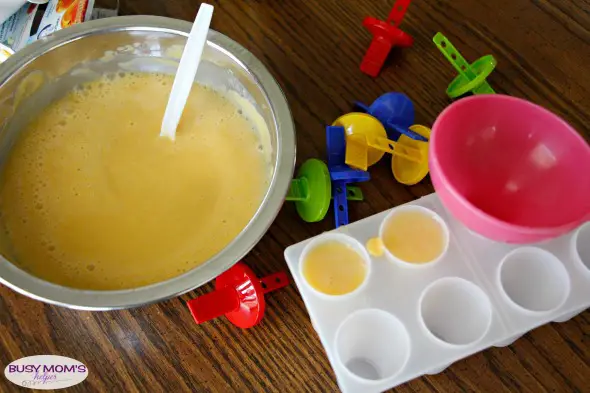 See – super easy! You could even let your kids get in on the fun and let them try mixing different flavor varieties to make their own popsicle recipe.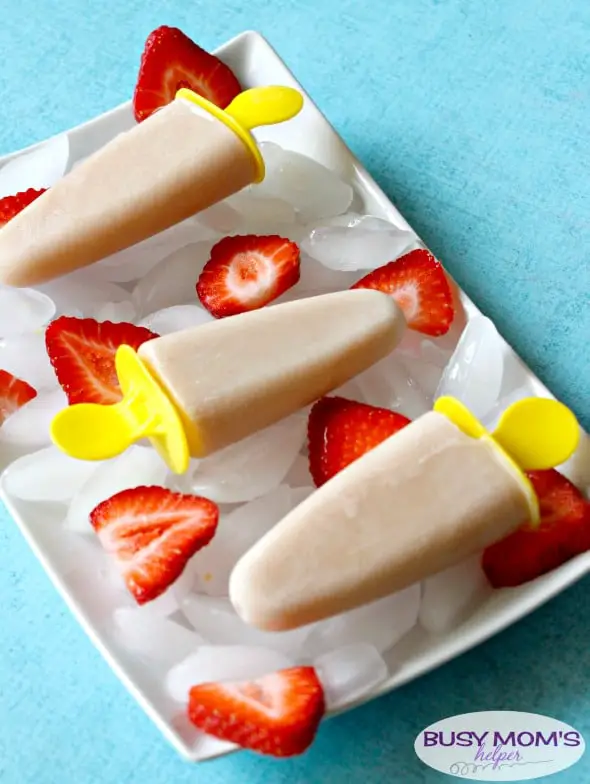 Don't forget to grab some Gerber Cereal while you're at Walmart for our delicious doughnut recipes coming later this week! There's four varieties: Gerber Oatmeal Single-Grain Cereal, Lil' Bits Oatmeal Banana Strawberry, Oatmeal Banana Cereal or Multigrain Cereal.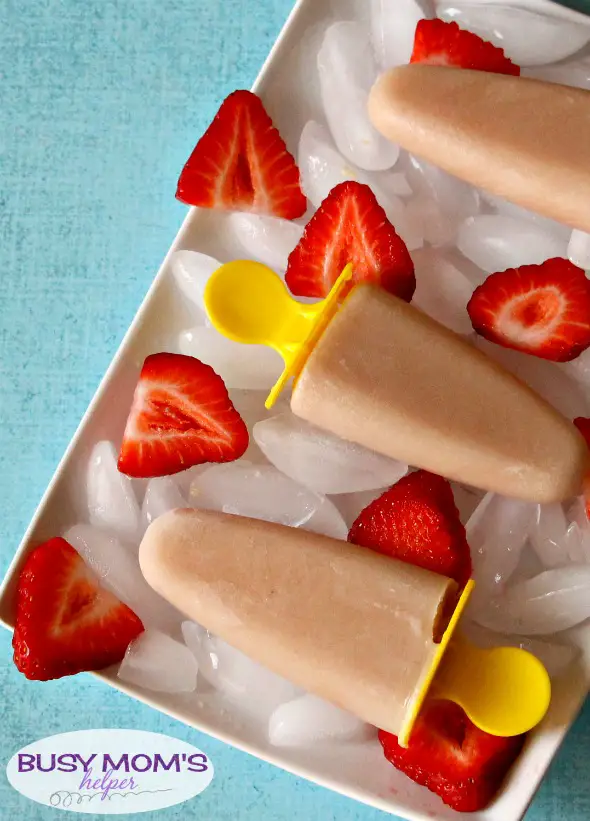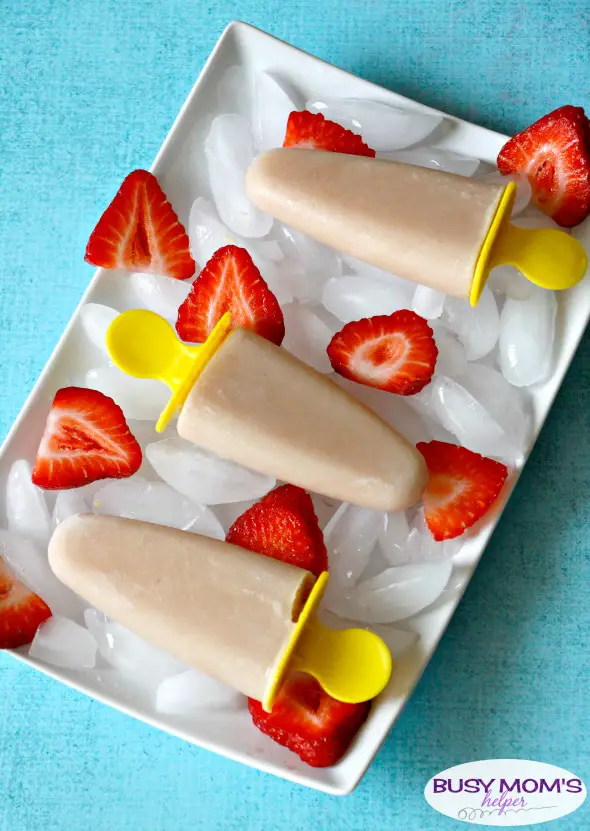 This content may contain affiliate links. We earn a commission at no extra cost to you if you make a purchase. We may earn money, free services or complementary products from the companies mentioned in this post. All opinions are ours alone…
The following two tabs change content below.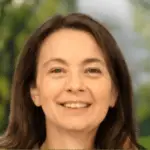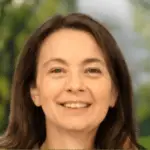 Latest posts by Kelly Dedeaux (see all)