Hosting & Toasting with Babbleboxx
We're excited to partner with Babbleboxx on behalf of Single Edition Media to bring you this awesome post. As always, we only share products/services we truly love.
One thing I love about the holiday season is all the family and friends gathering for dinners or parties. There's faces that we normally only see this time of year, and it's a true treat! Along with all these get-togethers comes the stress of preparing foods and your home – but don't worry, you'll be all set for Hosting & Toasting with Babbleboxx and the FABULOUS products from great brands! They'll make sure you're all set this season, giving you more time to enjoy the people you care about, instead of just dealing with all the prep work.
Simplehuman Foam Cartridge Sensor Pump & Soaps
If you're like me, you HATE having to touch the soap dispenser when your hands are all yucky. You're wanting to wash them, not spread the mess and germs, right? I was thrilled to try out this foam soap dispenser because it's totally touch-free! You get rich, luxurious foam soap from a sleek sensor pump.
Instead of pouring in your soap to refill, they've taken out that hassle and have a click-in cartridge system. This makes it not only fast to refill, but easy and totally mess-free.
They offer a wide range of soaps and foaming scents, thanks to partnering with EO and Antica Farmacista – because let's be honest, not everyone likes the same smell. Don't forget the hand and dish soap from Simplehuman!
Sunsweet Pacific Tropicals
I'm normally a big snack person, but with the rushing about getting everything done during the holidays, it's even MORE crucial that I keep snacks and sweet treats easily accessible and on-hand. Sunsweet Pacific Tropicals are just perfect, since they're not only sweet and tasty – but also a fun and healthy indulgence to help satisfy your sweet tooth with one of their FOUR flavors!
Sourced from unique micro-climates with ideal growing conditions, they deliver an amazing taste of the tropics. The re-sealable bags are super handy, especially when on-the-go. Grab some for a mid-morning snack, or before a workout for a quick energy boost!
Now you can download this coupon for $1 off (1) Sunsweet Pacific Tropicals product – saving money is a definite bonus during the Christmas season!
Annie's Homegrown Chicken Noodle or Vegetable Soup
What better meal to serve up a crowd during the freezing winter months than a hot soup, especially in classic flavors like Chicken Noodle or Vegetable?
Annie's Organic Chicken Noodle Soup is certified organic, including organic chicken, made with goodness and no artificial flavors, synthetic colors, preservatives, MSG, yeast extract OR antibiotics added. Just delicious, quality food!
Annie's Organic Vegetable Soup with Farm-Shaped Pasta is also certified organic and offers up 1/2 cup of vegetables per serving. With no artificial flavors, synthetic colors, preservatives or high-fructose corn syrup.
These are the perfect, organic kid soup to keep the whole family happy! You can also Annie's Organic Vegetable Soup. Don't forget to top them with crunchy, cheesy bite-sized Cheddar Bunnies – Annie's Organic Vegetable Soup!
Snack Factory® Original Pretzel Crisps®
Looking for a great 'better-for-you' snack alternative to potato chips? These are perfect, with 30% fewer calories. Since they're so versatile, Pretzel Crisps are the perfect snack for entertaining – just serve them with cheese, meats, hummus, dips or even fresh quacamole or salsa at your next holiday gathering. Or try something new and use them as a substitute for breadcrumbs when cooking.
You can grab them in the deli section of grocery stores nationwide, in dozens of savory and sweet flavors – also several Gluten Free varieties!
LaCroix Cúrate Melón Pomelo
When whipping up some tasty MOCKtails this Christmas, you can't miss this fresh 100% natural sparkling water with NO sodium, caffeine, calories, fat or sweeteners. Talk about a better choice! It's also Non-GMO, kosher, Paleo and Whole 30 friendly. That's what I call 100% innocent!
These carbonated/sparkling bubbles will quench your thirst and are the ideal alternative to sugary beverages, colas and diet colas for those wanting to make a switch. Ripe cantaloupe essence infused with pink grapefruit… a tangy duo with a touch of sweetness!
Wild Garden Quick Marinade + Heat and Serve Pilaf
You're sure to impress your family and friends with quick marinades, as well as heat-and-serve pilafs! Turn your average dishes into simmering, exotic Mediterranean food with just a few quick and easy steps. You can find Wild Garden products on the shelves at affordable prices in major national grocers, as well as online at WildGarden.com. Don't miss their amazing recipes here!
Ella's Kitchen The Red One Pouches and Strawberry Lemonade Juice Boxes
Give your kiddos a better option this season with these delicious, organic juice blend drinks – they're made from real fruit, not concentrates. For the younger tots, they'll love squeezing the yummy fruit smoothies – and they're easy to serve AND clean up during the busy holiday meal.
Cookware & Co 10 inch Pan & Bamboo Turner
Who else goes a bit nutty for good, quality cookware? I sure do – and I LOVE my new pan from GreenPan, the pioneer in healthy ceramic non-stick cookware! You get crispy frying and even browning, thanks to excellent heat conduction. You can even use less oils! The 'healthy' is in there because there's no toxic chemicals – no PFOA, no PFAS, no lead and no cadmium. Another MAJOR perk? It's super easy to clean 🙂
Here's your chance to win a GreenPan Lima 12-piece cookware set – worth $149.99! All you have to do to enter their sweepstakes is enter your email address at this site. The contest will run from 11/25 until 12/25 and winners will be announced on 01/06/2017.
Don't miss out on these awesome healthy recipes here!
This content may contain affiliate links. We earn a commission at no extra cost to you if you make a purchase. We may earn money, free services or complementary products from the companies mentioned in this post. All opinions are ours alone…
The following two tabs change content below.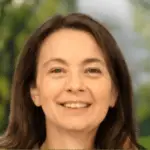 Latest posts by Kelly Dedeaux (see all)