Hyundai Hope on Wheels for Pediatric Cancer
Thank you to Hyundai Hope on Wheels for sponsoring this post & all you do to help fund pediatric cancer research! #endchildhoodcancer
Did you know that a child is diagnosed with cancer every 36 minutes? That's 40 kids daily. That's more than a full classroom of children every day of the year. For those that don't want to do the math yourselves, that's roughly 14,600 CHILDREN every year that hear that they have cancer, that the battle ahead will be hard and possibly long and they may not win. And that's just in the U.S! That breaks my heart – for those little kids, their families, and all those who will hurt right along with them. This week I had the opportunity to learn more about all that's done by Hyundai Hope on Wheels for Pediatric Cancer – and it gives me hope.
We've had two instances of cancer in my immediate family, and one was my little sister. At just 15 years old, she was diagnosed with thyroid cancer. Within just a month of going in to get tested, she underwent surgery to remove it and several lymphoids, then had to go through some radiation treatment. She's now 21, and so grateful to still be cancer free! Her struggle was hard, but to be quite honest, it was nothing compared to so many children who are battling other forms or levels of cancer. That's where Hyundai Hope on Wheels, a non-profit organization, is working hard to make a difference.
Since the program began in 1998, they've donated over $130 MILLION to pediatric cancer research. With every new Hyundai vehicle sale, a percentage goes towards Hyundai Hope on Wheels to help researchers and doctors further their work for better treatments and – hopefully one day – a cure for all pediatric cancers. Today, survival rates are near 80% for the most common forms of pediatric cancer. That's AMAZING, but what about the other 20%? It's still the leading disease-related cause of death for children in the U.S. The goal is 100%, and this program is working hard to make progress towards that!
Since September is National Childhood Cancer Awareness month, Hyundai Hope on Wheels is going around the country to raise awareness and award research grants of $150,000 or $250,000 each grant. In 2017 alone, they've awarded more than $15 million in grants! They don't just SAY they want to cure childhood cancer, they're putting their money behind their words and actions.
At the 'Celebration of Life' dinner gala I attended here in DFW (the second to last stop during their month-long tour), I got to interact with the wonderful people behind the program, such as Executive Director Zafar Brooks and many local dealers. They even had some children there who are or were battling cancer, and to see their smiling faces and hear them talk about their story with such bravery had me with tears in my eyes the whole evening!
My favorite part was the 'Handprint Ceremony'. The reason handprints are the logo of Hyundai Hope on Wheels is because every handprint is unique, just like every child battling cancer's story is different. The kids there – as well as celebrities Jennifer Freeman and Luke Wade – got to paint their hands, they put their handprint on a canvas to be added to so many other handprints. These prints represent the children that Hyundai Hope on Wheels is fighting for and working hard for.
During the evening they also awarded some of the research grants to doctors who are doing all they can to find a cure. The winners were:
Hyundai Scholar Hope Grant ($250,000)
– Dr. Christopher Porter, Children's Healthcare of Atlanta
– Dr. Julie Wolfson, University of Alabama – Birmingham
Hyundai Young Investigator Grant ($150,000)
– Dr. Kathryn Dickerson, UT Southwestern Children's Medical Center Foundation
– Dr. Wendy Allen-Rhoades, Texas Children's Hospital
I loved taking the time to read inspiring words on their 'Wall of Hope', and the messages others – including those in the midst of the cancer battle – have written.
If you want to help Hyundai Hope on Wheels with their mission, please check out their site HERE and, if you can, donate so that further progress can be made for researching better treatments and a cure!
This content may contain affiliate links. We earn a commission at no extra cost to you if you make a purchase. We may earn money, free services or complementary products from the companies mentioned in this post. All opinions are ours alone…
The following two tabs change content below.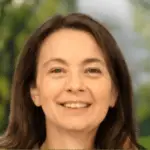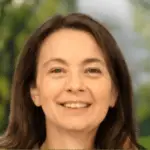 Latest posts by Kelly Dedeaux (see all)