Including Pets in Your New Years Resolutions
I'm thrilled to bring you this sponsored post as part of the #SwifferFanatic ambassador team! All opinions are mine alone.
Y'all know how much we love our pets, right? I'm sure most pet owners feel just like we do – they're part of the family, and as such, we should do what we can to keep them healthy. Since it's the start of a new year, one fun way to care for them is by Including Pets in Your New Years Resolutions! Plus, we're sharing a simple 2-Ingredient Dog Treat recipe for you to reward them with something refreshing after a nice work-out.
Is it just me, or does 'exercise' or 'get in shape' seem to be the most common New Years resolution? It's been mine for a long while, yet I'm still slacking. One of our dogs – Kita (the full black one) is a bit overweight and we're needing to help her get back to her healthy size. Well, if we 'have' to take her for a walk or run, why not just enjoy this time for ourselves as well?
Let Your Pets Exercise With You
My pups LOVE going for walks or runs. We mention 'walk' and her tail starts going crazy and she looks for her leash. She is super good for getting her harness on…
….then sits as patiently as possible while we get everything ready to go out the door!
We have a school nearby with a track, and they are so happy when we can just let them run full-on there. This is a great opportunity for your to meet your resolution of exercise, plus let your pets not only get their own work-out, but have some bonding time together. Once we're out the door, they can't wait to get going!
Doesn't this photo seem like Kita's saying 'come on, guys, let's go!'
This is such a great motivator for ourselves to exercise, and they do tend to push us harder than we would ourselves 🙂 When we get back, I swear our dogs are grinning from ear to ear!
From all that drool that then gets all over the floor, to dirty paw prints from outside, luckily we can mop it up quickly with our Swiffer Wet Jet, an all-in-one system that cleans my floors thoroughly with cleaning solutions that are specially formulated to break up and dissolve tough messes.  And since it's getting to that time of year where pets tend to shed more than normal, I love using my SwifferVac. It's especially nice at getting those fur mounds that collect under the couch – yuck!
For normal maintenance, like the dry dead grass they track back inside, we just sweep up quickly with the Swiffer Sweeper, the 2-in-1 hard surface sweeping and mopping tool. The dry cloth has deep grooves and ridges on it that conform to your floor, trapping and locking the dirt, dust and hair. The wet cloth dissolves dirt and grime – like those messy paw prints – giving you an amazing clean. I guess you could consider cleaning with our Swiffer products a work-out, too, since the dogs seem to think it's playtime with them!
Eating Health is Important for Your Pets, Too
Another resolution that I've long made then quickly ignored – eating healthy. This is another great way to include your pets, since having a healthy diet is just as important for them as it is for us! Try to avoid letting them grab too many scraps off the table or floor (or out of kids' hands, since they're right at their level). Also, find healthy foods and treats – they love a tasty reward!
These 2-ingredient dog treats are perfect for rewarding a good work-out with your pup, and they're frozen so it's really refreshing! While I haven't tasted them myself (although it'd be totally safe to), I'm pretty confident they're delicious as our dogs go crazy when we pull some out of the freezer for them.
Ingredients
1 cup Coconut Oil – melted works best
1 cup Peanut Butter – creamy works best
Directions
Whip the two ingredients together until smooth, then poor into an ice cube tray. I thought this bunny tray was perfect for a dog treat!
Once frozen, pop out and store in a ziploc baggie in the freezer until use.
While I'm not sure how to include your pets in ALL your New Years resolutions, like saving money, making the part of your exercise and healthy eating plan can have HUGE benefits! Then pet parents can clean up in a jiffy with help from Swiffer!
This content may contain affiliate links. We earn a commission at no extra cost to you if you make a purchase. We may earn money, free services or complementary products from the companies mentioned in this post. All opinions are ours alone…
The following two tabs change content below.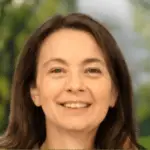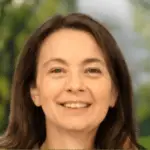 Latest posts by Kelly Dedeaux (see all)