Kauai ATV Adventure
This Kauai Adventure Trip was provided to me free of charge by Kauai Visitors Bureau, but all opinions are mine alone. #KauaiDiscovery
On our first day during our exciting trip to Kauai, Hawaii last May, we got to go see some incredible sites while doing a fun off-roading ride. We got to see landmarks from popular movies like Jurassic Park & Jurassic World, Indiana Jones, and George of the Jungle. There were many more, but these were the ones that stood out to me. If you want to see beautiful scenery and the actual places some of your favorite movies were filmed, I highly recommend doing a Kauai ATV Adventure with Kīpu Ranch Adventures.
So our rides were these 4-seater ATV vehicles. Don't worry, they're extremely safe! They do have booster seats for those that need them – child or adult alike. We partnered up into different vehicles after receiving our equipment and a short safety briefing. After a few practice runs to help us get use to the rides and how they handle, we were on our way to do their Ultimate Ranch Adventure.
Up the road a ways we stopped to look at the mountains and grassy plain area where scenes like the Doctor and Kids running during the dino stampede in the first Jurassic Park were filmed. I loved how beautiful and green all the hills and mountains were – things in Kauai just seem so bright and gorgeous!
We made a stop at the famous Indiana Jones rope swing spot – where in Raiders of the Lost Ark he ran down the hill at the first part of the movie, then swung on a rope swing into the water before taking off in an airplane.
They let us swing out on the rope, too! Don't worry, you can just swing out and back in if you want, you don't HAVE to go into the water – but it's fun and a rare experience, so I do recommend you do – I did!
https://www.instagram.com/p/BUdSe-XgRuh/?taken-by=busymomshelper
We did stop along the top of a mountain area for a snack – they had drinks and some tasty snacks for us (the bread was SUPER delish!), then off for more trails and views. If you're not an experienced ATV-er, don't worry because it's not very challenging. They make sure you're comfortable with it, and you can also switch to be a passenger if needed.
It was such an incredible ride, and the views were unforgettable! If you're looking for a fun adventurous activity to do on your trip, check out Kīpu Ranch Adventures for some awesome Kauai ATVing!
Stay tuned for more details from my Kauai trip, coming soon!
* Kauai: Adventures in Paradise
* Kōloa Landing Resort at Poʻipū, Autograph Collection
* Kauai – the FOOD
Follow the Kauai Visitors Bureau on Instagram & Facebook!
This content may contain affiliate links. We earn a commission at no extra cost to you if you make a purchase. We may earn money, free services or complementary products from the companies mentioned in this post. All opinions are ours alone…
The following two tabs change content below.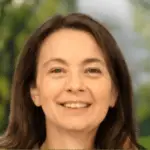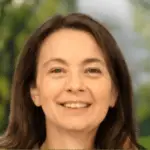 Latest posts by Kelly Dedeaux (see all)