Keep Your Kids Safe from Poison
This is a sponsored post written by me on behalf of Nationwide Mutual Insurance Company. All opinions are 100% mine. #makesafehappen
Us moms do everything we can to keep our kiddos safe – cover the electrical outlets, don't let them play in the road, eat healthy, the list goes on and on. But there's so many things we may not think of that can hurt them. Life didn't hand us a handbook when we became parents with everything we need to know and watch for – wouldn't that have been nice, though?! The best we can do is stay educated, keep a careful watch, and help each other. Speaking of helping each other – here's some ways you can keep your kids safe from poison!
Did you know that 9 out of 10 poisonings happen in the home? Scary, huh? I'm one of those paranoid moms that sees the danger in so many things that others find really random – but even I learned a few I hadn't considered thanks to Nationwide's Make Safe Happen initiative!
The Risk: Hand sanitizers might look/smell like candy but may have dangerous levels of alcohol, presenting risks to children when ingested.
The Advice: Supervise use, keep stored up and away
The Risk: Laundry packets are often bite-size, colorful packages that looks like child toys, yet contain high chemical concentrations which are harmful to children when ingested. Risks also include chemical burns to the eyes, skin, nose, and mouth as well.
The Advice: Use carefully and store them up and away and in original containers
The Risk: Button batteries are often small tablet-shaped objects that are enticing to children to put in their mouths, but can cause electrical/chemical burns when swallowed. These buttons can be found in kids' favorite things like mom or dad's cell phone, singing greeting cards, keys, watches and more.
The Advice: Keep batteries away from kids. For battery operated items make sure the battery compartments are secure (require a screwdriver to open). For battery compartments that do not require a screwdriver to open, use duct tape to keep them from becoming loose or batteries from falling out.
The Risk: Kids often can't tell the difference between medicine and candy. Additionally, those child resistant medicine lids and packaging aren't always 100% child proof. All this can lead to accidental ingestion. It's also good to check purses and drawers. These are common places where medicines are kept and kids have access.
The batteries were the biggest thing I hadn't considered. I've taught my kids about the larger ones, but the small round ones are so rarely used that I don't think of it. Now that I know, I've followed the above advice to keep my kids more safe – and was really surprised at how MANY of those batteries we had in things they could easily access!
The Advice: Keep medicines in their original container and stored away from kids. Also make sure you dispose of them properly. To dispose of medications yourself: Remove the medication from its packaging and pour it into a sealable plastic bag. If you're throwing out pills, add water to dissolve them. Mix in cat litter, sawdust or used coffee grounds and toss it in the garbage.
Safe Storage and Disposal: Keep any household cleaners or medicines in the original containers, out of sight and reach, and in a locked cabinet. Immediately dispose of old or unused chemicals and medicines.
Be Prepared: If you suspect or know that a child has ingested or come into contact with any poison, call the poison Help Number.
Take a moment to save the Poison Control number to you phone: (1-800-222-1222).
There's even a Make Safe Happen App you can download – available for both iPhone and Android.
Did you know?
2 in 5 parents (43%) have kept cleaning solutions in a low, unlocked cabinet (Source: Nationwide survey*).
36% of parents said they have bought a safety product (e.g., cabinet locks) but didn't use or install it. (Source: Nationwide survey*).
More than half of all parents (52%) do not safeguard laundry packets from children's reach (Source: Nationwide survey*).
In 2015, 12,594 kids 5 and younger were exposed to single-load laundry packets. Exposure means e.g., ingested, inhaled, absorbed by the skin or eyes, etc. Not all exposures are poisonings or overdoses (Source: AAPCC).
1,009 kids 5 and younger were exposed to single-load laundry packets from Jan. 1, 2016, to Jan. 31, 2016. Exposure means e.g., ingested, inhaled, absorbed by the skin or eyes, etc. Not all exposures are poisonings or overdoses (Source: AAPCC).
Every day, over 300 children in the U.S. ages 0 to 19 are treated in an emergency department, and two children die, as a result of being poisoned (Source: CDC).
Each year, Poison Centers answer more than 1 million calls about a child under the age of 5 (Source: Safe Kids Worldwide).
*According to a recent Nationwide Make Safe Happen survey of more than 1,000 parents with children under 13 years of age…
Note: The Make Safe Happen survey was conducted online by Harris Poll on behalf of Nationwide between November 4, 2015 and November 13, 2015, among 1,001 U.S. parents or guardians of children ages 0 to 12 years old."
Our family's the most important thing in our lives, right? So we should certainly do our best to protect them – especially our little ones that are still learning and exploring the world! Let's help them do that in the safest way possible by staying alert, watching out for things and not letting ourselves get distracted and leave things down. Remember – up and way!
Other Parenting Articles you may like…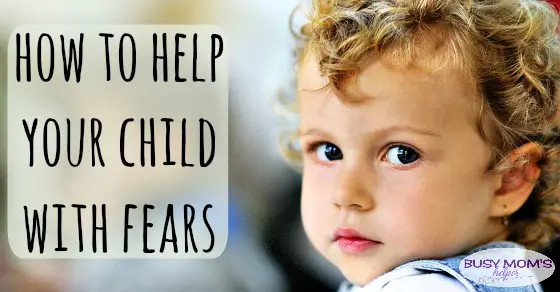 This content may contain affiliate links. We earn a commission at no extra cost to you if you make a purchase. We may earn money, free services or complementary products from the companies mentioned in this post. All opinions are ours alone…
The following two tabs change content below.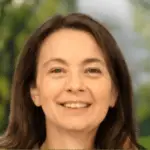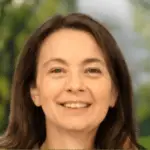 Latest posts by Kelly Dedeaux (see all)