Ready to Kick Summer's Butt
This is a sponsored post written by me on behalf of Famous Footwear. All opinions are 100% mine.
The school year is rough – late nights, homework, packing lunches and rushed mornings. But as crazy as it is, the summer is downright insane! You've got camps, family visits, extra dance or sports, pool days, picnics, kids home All. Day. Long! Well, all day BESIDES when you're running a million different directions with everything going on. It's not even July yet, and I'm feeling a little beaten. But after some stubbornness and determination on my part, this is how I'm getting Ready to Kick Summer's Butt!
You heard that right – I'm ready to tackle whatever summer wants to throw at me! Now we're doing dance twice a week instead of once? Got it. Dogs need a little extra attention and vet visits? Done. Last minute work trip for 3 days? No problem. Here are my 5 tips for a successful summer to help any other crazy mommas out there!
#1: Fake it Until You Make it I think I want to make this my new motto, because you'll be surprised the wonders it does! I love wearing yoga pants and going bra-less when I'm at home all day – but I'll admit I feel much more ready and confident when I actually get dressed! That being said, I hate fancy shoes. You ladies that can rock those heels or designer flats – double thumbs up because this unbalanced gal just can't do it. I don't feel comfortable or confident in them – but I'm planning to stock my closet with this Women's Meditation Shooting Star Sandal because they are AMAZING. Comfortable – like I'm not even wearing shoes (the kind of comfort yoga pants give you!), sturdy so I don't have to worry about whether I'm chasing kids at the park, racing through the grocery store with 4 kids in tow, lounging by the pool, or just waiting for the next dance lesson to be done.
They're sandals, but I feel totally confident in my appearance in them! Yes, I wear them to date night and will be wearing them at an upcoming work event because they help me feel THAT confident! Fake it 'till you make it – look ready, feel ready, be ready. I get totally nervous at work events or meetings, but act like I'm completely fine and know what I'm doing (half the time I have  no clue). This helps it be successful! Such a silly thing, but it really works. Need some ideas? Instagram is awesome for that!#2: Put Your Best Foot Forward Okay, this can mean LITERALLY by wearing outfits and shoes that bring out your confidence, like discussed in #1 – but here I mean use your strengths to your advantage. Me, I'm a total list-maker. It's annoying, but it IS one of my strengths. Instead of fighting it, I'm going with it and the lists are helping me manage this summer schedule of insanity my family has.
For you, maybe your 'best foot' is talking – make friends and work out carpools. Chat in circles about tips for the best times for swim lessons or how to afford that summer camp. Perhaps your 'best foot' is cleaning – you're nuts, and please come clean my house. No, really! Swap cleaning for babysitting or carpooling. Or it can even be cleaning your home so you FEEL more at peace and comfortable, even with all the hectic summer running around.#3: Reward Yourself You're working hard, taking care of the family or job or the house. You're running errands and handling appointments. Heck, you may even be in charge of the meals and shopping! You deserve a little reward – it can even be an incentive for some goals, or a little boost to get you through the week. Maybe it's a pair of awesome new shoes from Famous Footwear – ones that will help you 'put your best foot forward' like in #2 and make you feel confident in your tasks like in #1. Maybe you're earning a night out with the hubby, or a girl's night to just be yourself and unwind with the ladies. You DESERVE a break!
#4: Have Fun Summer is plenty of fun for the kids (despite the 'I'm bored' we hear constantly) with all their camps, activities, friends, parties, etc. – but it can and SHOULD be fun for you, too! Don't be so focused on the errands and tasks at hand that you don't enjoy yourself along the way. I'm not a big fan of swimming, but you can bet when we're at the pool for the kids I'm having a fun time with them – soaking up the sun, laughing at their playing, just bringing out the best in it. We're so busy, we forget to laugh. DON'T! Find the humor, the happy, the great moments. That's what life's about anyway, right?#5: It's Okay to Say No You hear me right – it's OKAY to say no. In some cases it's encouraged! If you're overwhelmed, exhausted or just can't do another swim lesson – say no. It's not the end of the world. You need to pick your priorities, and then arrange around THOSE. We were going to be doing swim lessons AND 3 extra dance lessons a week ON TOP OF everything we already had going on this summer. I took a good look at our situation and said 'nope' – well, it might have been a 'heck nope', but you get the idea. We're already busy enough, we don't need more. They're fine without swim lessons right this second. And my Iron Man will be fine without starting dance lessons for a bit because we can't commit to that many per week.You're not Superwoman – you can't do everything. Even if you could, doesn't mean you should. Breathe, prioritize, and don't be afraid of turning some things down so you can focus on what's most important – your family, and YOUR health, too. This summer will go by and be crazy, fun, exhausting, exciting and memorable (hopefully in a good way). The point is it WILL GO BY, so don't let it be so rushed that it isn't worthwhile. And know that there's a school year in site in a few short months to help!
Let's see what we can do to take the next few months and say 'Hey Summer – I got this!'
Comment here and on @famousfootwear Twitter & Instagram what YOUR top shoe picks are that would help you put your 'best foot forward' and look/feel your best this summer!

This content may contain affiliate links. We earn a commission at no extra cost to you if you make a purchase. We may earn money, free services or complementary products from the companies mentioned in this post. All opinions are ours alone…
The following two tabs change content below.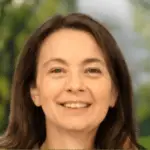 Latest posts by Kelly Dedeaux (see all)