Decorate Your Kitchen with Unique Items – Top 5 Ideas
Are you dreaming of a kitchen renovation? Fortunately, you don't have to knock down any walls and start from scratch because instead, you can add some unique items to make your kitchen look amazing. The best-kept secret of interior design is that the style relies on small items and not just on the appliances, cabinets, and the countertop.
If you are having issues coming up with unique design ideas, then you are in luck. Today I am going to share with you my top 5 kitchen decoration ideas that you will love! With that in mind, let's jump right into it.
#1 Chalkboard Menu Wall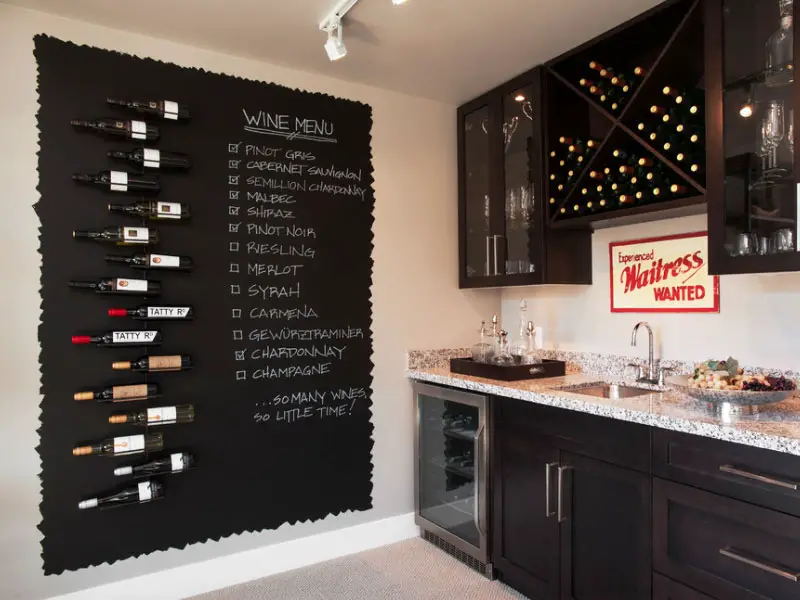 Setting up a chalkboard menu wall is super simple and it will not take you longer than one hour. This unique design idea doesn't only look great, but it also gives you the freedom to add anything that you want. Are you not sure what dinner to cook for your family? Write the option on the chalkboard and your family can vote which one they like the most.
#2 Floating Cabinets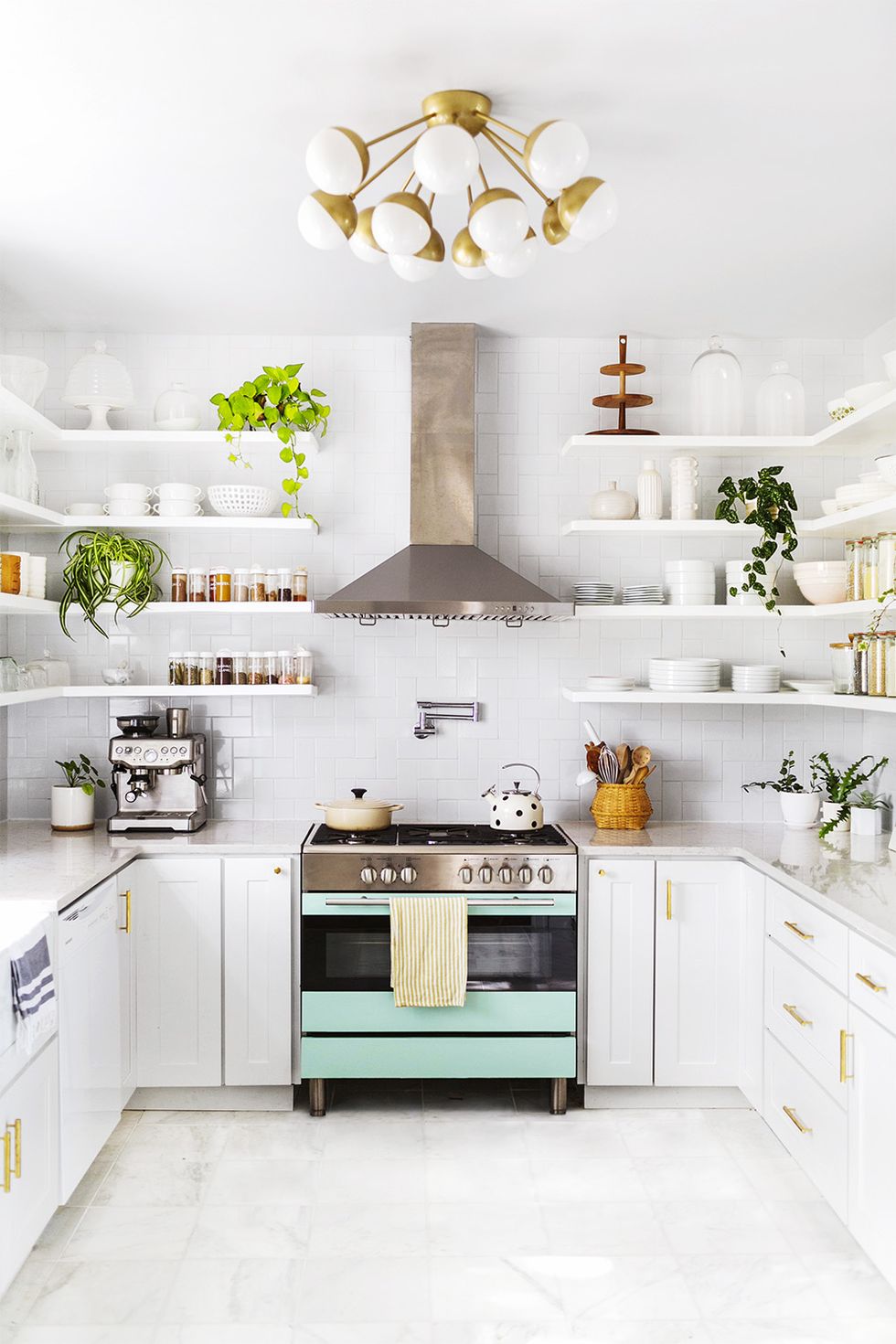 One mistake that most people make when decorating their kitchen is that they use closed shelves. While they are super useful, they look really bland and no one can deny that. My advice is to opt for floating cabinets that will make your kitchen feel bigger and brighter.
#3 Unique Lighting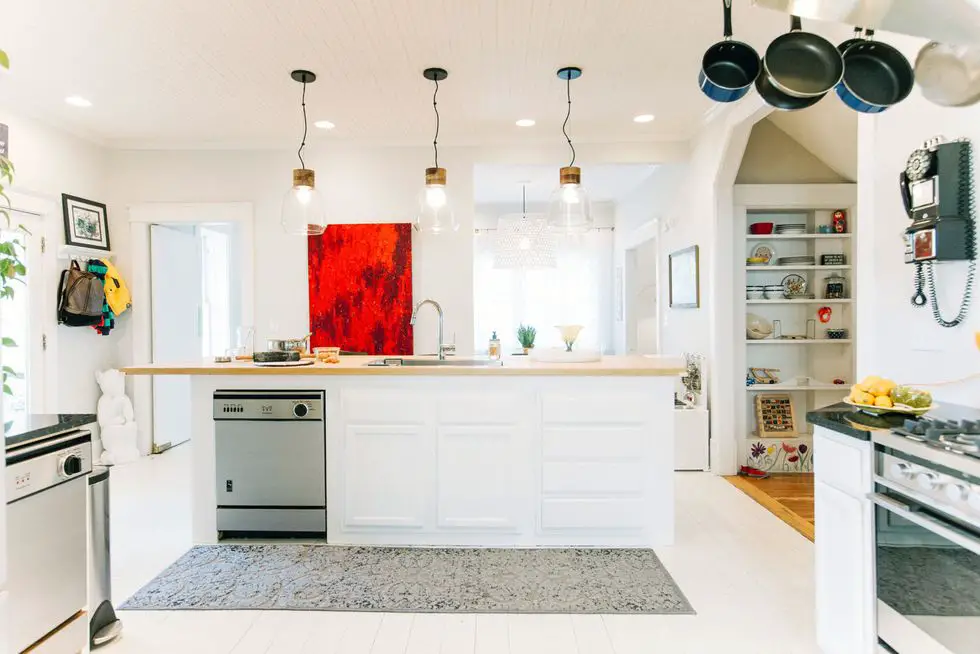 The small accents are what make an interior design stand out and installing a new lighting system is going to make the kitchen feel brand-new. The lighting that you use is so powerful in terms of design that it will make a statement to everyone who steps foot inside your kitchen. Floating lamps such as the one shown in the picture featured above are always a great choice.
#4 Pot Racks
Usually, people store their pots in cabinets because they take up way too much space when placing them on the counter. Fortunately, here is where pot racks come in and save the day. This is a unique item that will transform the way your kitchen looks and feels. Not just that, but you will also have quick access to your pots.
#5 Paint the Interior of Your Cabinets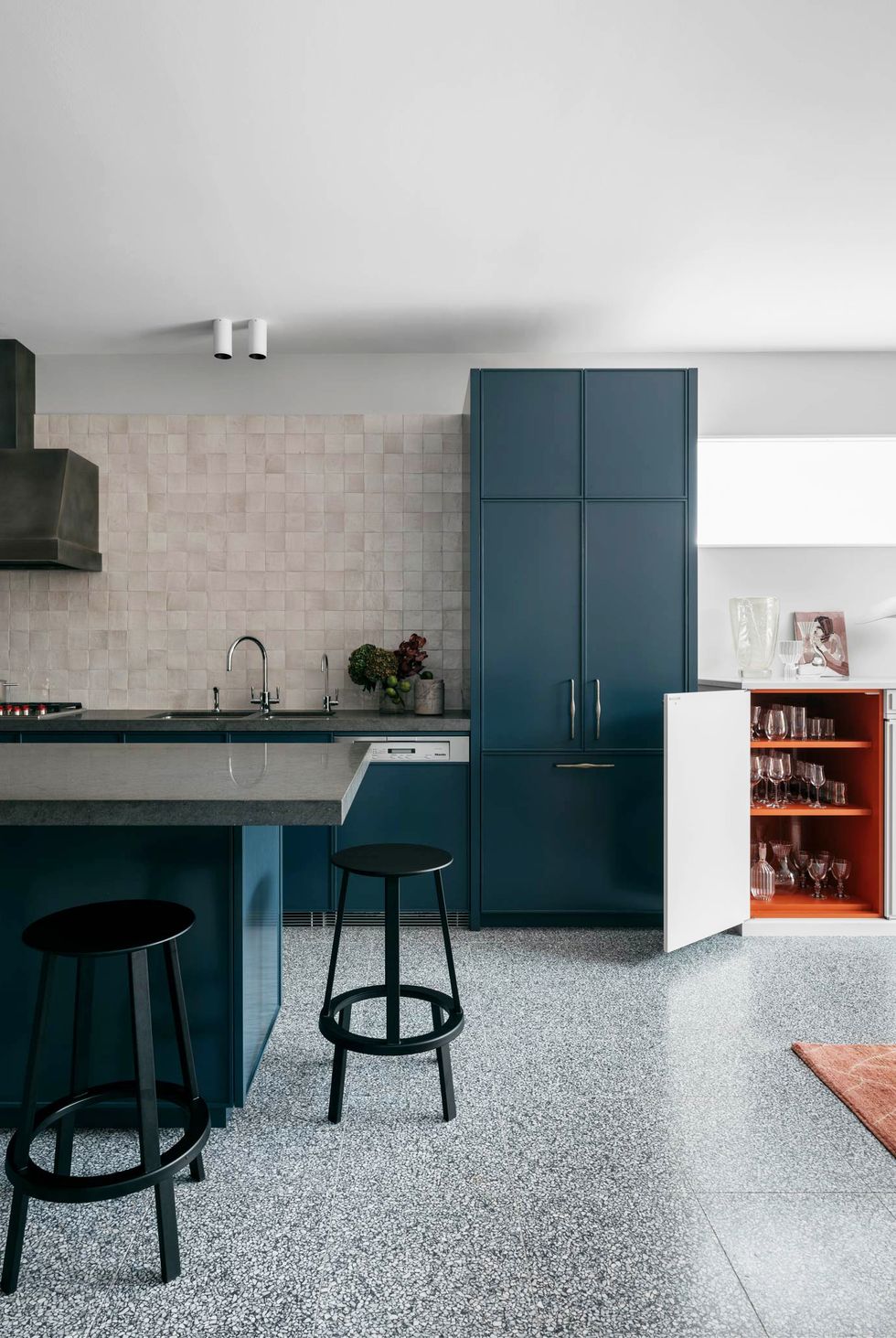 One of the simplest yet amazing kitchen decoration ideas is to paint the interior of the cabinets, we also have some fun ideas for nursery paint colors for some unique ideas. . You can use bright colors that are guaranteed to make an impression anytime that you open a cabinet. Another great idea here is to use an inky, marine blue color that will make the space feel more formal.
This content may contain affiliate links. We earn a commission at no extra cost to you if you make a purchase. We may earn money, free services or complementary products from the companies mentioned in this post. All opinions are ours alone…
The following two tabs change content below.
Ang Paris is a crafting and cooking mama who is addicted to Pinterest and chocolate! Ang lives with her husband and 2 children in New Hampshire. After more than a decade multi-tasking in the workplace, she's now a full time mom, writer, and blogger who tweets up a storm!
Latest posts by Angela Paris (see all)