Easy Loaded Breakfast Skillet
All ideas, recipes, & opinions are entirely my own however, this is a sponsored post on behalf of Hillshire Farm®, Jimmy Dean®, & Tyson® Foods. #HelpFuelForSchool
Have your kids gone back to school yet? Ours started this week, with ALL FOUR in school this year! WHAT?! One of our biggest 'reality checks' this week has been meals – with such a hurried morning, how can I make sure the kids are fueled for school, without me waking up even earlier to prepare a big feast? School days can be LONG, and hungry kids aren't exactly the best learners or students. Luckily there's some delicious ways to help keep your kids full and ready for their days at school, both from breakfast, lunch, dinner – and even snack! This Easy Loaded Breakfast Skillet is a huge hit with the family, and doesn't take me much time at all in the morning – that's a win in my book!
Other than making sure they're full and ready for the day with breakfast, I'm making sure to pack them a quality lunch to give them that helpful boost during the day! I grabbed a bunch of our favorite Tyson products from our local Albertson Company location, Tom Thumb, so we're fully prepared. They provide quick and easy ways to get fueled for back-to-school! There's enough to worry about with their homework, activities and 'back to school' meetings, may as well have the food part of our day a delicious breeze. 😉
For sandwich days, we love using Hillshire Farm lunch meats because they're so tender and juicy – the kids don't complain about their tasty sandwiches which have slow roasted meats that are double-sealed for freshness! Our kids are big Ball Park franks fans as well, so I often use them as a great meal or even just an on-the-go snack. But I wouldn't make it through the start of school without Tyson chicken nuggets – crispy on the outside, juicy on the inside and made 100% all-natural* ingredients (*minimally processed, no artificial ingredients). Since mornings are already busy and crazy (my girl has to leave before 7:30am!!!) I'm loving the ease (and fabulous taste) of the Jimmy Dean refrigerated sausage – so easy to heat up, and we can serve it with such a variety of things, plus the kids love the perfect blend of seasonings (not too spicy, but just right for them).
Also be sure to grab some Hillshire Farm smoked sausage, because that's what makes our loaded breakfast skillet so flavorful and amazing, plus gives the kids the energy they need to get through another school day happily! Tasty beef, pork and turkey combine in the slow-cooked sausage made with natural spices, and it's fully-cooked so you get a full meal without the hassle. Yup, busy moms can rejoice!
And guess what…..there's a @TysonFoods 'Fuel for School' promotion at your local Albertsons Company location, so you can save some money – which is great after buying all those back to school supplies, right? The Save $5 offer goes to September 10th, 2016, so go discover your "Back to School Fuel Style" through this Back-to-School personality quiz, then save $5 with your special receipt from the quiz!
Ingredients
1 package Hillshire Farm smoked sausage, diced
1 large bag frozen Breakfast Potatoes (shredded or diced)
2 Green Bell Peppers, diced
1 1/2 cups Tomatoes, diced
1/2 Red Onion, diced
2 cups Cheddar Cheese, shredded
6 Eggs, large
1/4 cup Olive Oil
Seasoning Mix:

2 tbsp. Paprika
2 tbsp. Onion Powder
1/4-1/2 cup Brown Sugar, packed
1 tbsp. Garlic Powder
1 tsp. Chili Powder
1 tsp. Salt
1 tsp. Black Pepper
Directions
Mix the seasoning mix ingredients together well.
Heat the olive oil in a large skillet or wok over medium heat. Add the breakfast potatoes and seasoning mix, stirring to coat evenly with the seasonings and oil. Cook about 3-5 minutes or until potato pieces are evenly coated and starting to soften. Turn heat to medium-low.
In a small bowl, scramble the eggs, then pour over potatoes and mix in. When the eggs are starting to cook, add in the Hillshire Farms smoked sausage, bell peppers, tomatoes and onion. Continue cooking over low heat, stirring frequently, until everything is heated through. Top with cheese and heat just long enough to melt the cheese.
Serve warm.
Go take the Fuel for School Style Quiz & Save now! Share your quiz results with #HelpFuelForSchool so we can see which personality you are!
Take the Fuel for School Style Quiz & Save now: https://www.dailybreak.com/embed/tyson-fuel-for-school-albertsons/EMBED.
This content may contain affiliate links. We earn a commission at no extra cost to you if you make a purchase. We may earn money, free services or complementary products from the companies mentioned in this post. All opinions are ours alone…
The following two tabs change content below.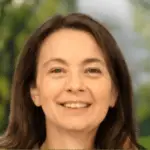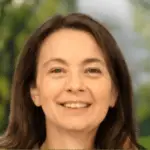 Latest posts by Kelly Dedeaux (see all)