Looking Forward to more Swiffer Fanatic Fun!
As a Swiffer Ambassador, I receive product & compensation through the year. All opinions are mine alone. #SwifferFanatic
As many of you know, I've had the privilege to work with Swiffer as one of their ambassadors – or 'Swiffer Fanatic' as we're called. I'm THRILLED to say that they decided to put up with me another year, and I'm really Looking Forward to More Swiffer Fanatic Fun! I love when I'm able to share lots about products that I truly and honestly love so much in my daily life. With our house for sale right now and moving around the corner, you bet I'm using my awesome Swiffer products even more so than normal. We had another great kick-off event to start the next year together with a BANG, and this time it was in L.A. – check out all our fun!
Yes, that's a jeweled Swiffer I'm holding – I wanted to take it home so badly because, really, who doesn't want some bling while they clean? 😉 First off, I have to say that one thing that makes these Swiffer Fanatic events so amazing it the people I get to hang out with. These are all bloggers like me, who have a sincere love of the Swiffer products. Plus, we're all a little crazy, so it makes for a ton of fun! We even started the event with THREE adorable pups this year, and during one of our activities one of our group adopted another. Four dogs and a group of fabulous people? That's a party to me!
The first morning we started off learning some AMAZING things that Swiffer has in the works – for now they're top secret, but come Springtime I'll be able to share with you. Trust me, they're bringing out some new things and additions that will take your cleaning to a whole new level of simple and quick. That's what all us busy moms want, right? I did get a bit giddy at some of the announcements because they're just THAT COOL.
We got to help out at a dog rescue & adoption center – Adopt & Shop – in the afternoon. Other than helping them clean some of the floors & making cute 'adopt me' signs for the animals, we also got to play with some of the sweeties. I wanted to adopt one so badly, but four dogs (and a ferret) is enough for our household 🙂
Even though I've been to L.A. many times, I'd never seen the Hollywood sign – until that night! It was from a distance at the restaurant we went to, but it was clear and visible, so that was a fun thing for me.
The next day they had a really special treat for us – a visit to Warner Bros. Studios! We took the tour around, learning how they make every building, stand and area easy to switch up to be used in any movies or shows. They keep colors neutral and simple, so it's just a quick matter of putting up some signs on some windows and a blank building can become a hospital or corporate office!
Being a huge fan of Gilmore Girls, it was a blast seeing all the sights from the town! From the gazebo, to Rory's house, even Luke's Diner and Patty's dance studio! We even rode by the area they fill with water to be lakes or ponds for filming – like the scene where Luke pushes Jesse in the water from the bridge!
Now that they're doing 'Fuller House' but the outside of the house from the original series can't work now, they have a replica here at the Studio to use.
There's a whole area full of items from the new Wonder Woman movie – outfits, photographs, vehicles, even her sword.
Other superheroes were shown, too, of course – but she gets the glory right now.
Upstairs was full of Harry Potter & Fantastic Beasts stuff – even the fun pastries from the bakery!
I finally got 'sorted' into my house – Ravenclaw! YAY!
At one of the buildings were a bunch of the vehicles from various Batman movies – and they all actually DRIVE!
The last stop was a fun tour of their museum area, including a little Central Perk cafe (where we got a Central Perk cupcake – because how could we resist?) and got to do a bunch of fun shots on a set from Friends!
Our last stop was at Capital Records, to record a fun Swiffer jingle! Yes, working in the same studio as many of the greats, touching the piano that many a famous musician has played, and even seeing the chair that even Frank Sinatra sat in. Awesome time!
I'm so excited to share more about Swiffer and the products that make cleaning so much easier for us busy moms! Thanks to all the great friends and partners I got to chill with at another awesome Swiffer Fanatic event!
This content may contain affiliate links. We earn a commission at no extra cost to you if you make a purchase. We may earn money, free services or complementary products from the companies mentioned in this post. All opinions are ours alone…
The following two tabs change content below.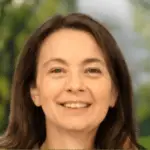 Latest posts by Kelly Dedeaux (see all)